Selma Blair is giving fans a glimpse into her fun-filled mother-son trip to London.
In a new Instagram post, the actor revealed that she recently traveled across the pond with her 11-year-old son Arthur and shared a bunch of photos from their European adventure.
In the first shot, the 50-year-old poses with the London skyline in the background.
"London. It was time. We love you. I only wish I could stay longer," she captioned the post.
Blair included several pictures with her son, including one adorable shot where she sits up nice and straight in a hotel lobby while her son slouches in his seat.
"This time in London has been so good for my northern soul. And my son was enchanted as well," the actor wrote.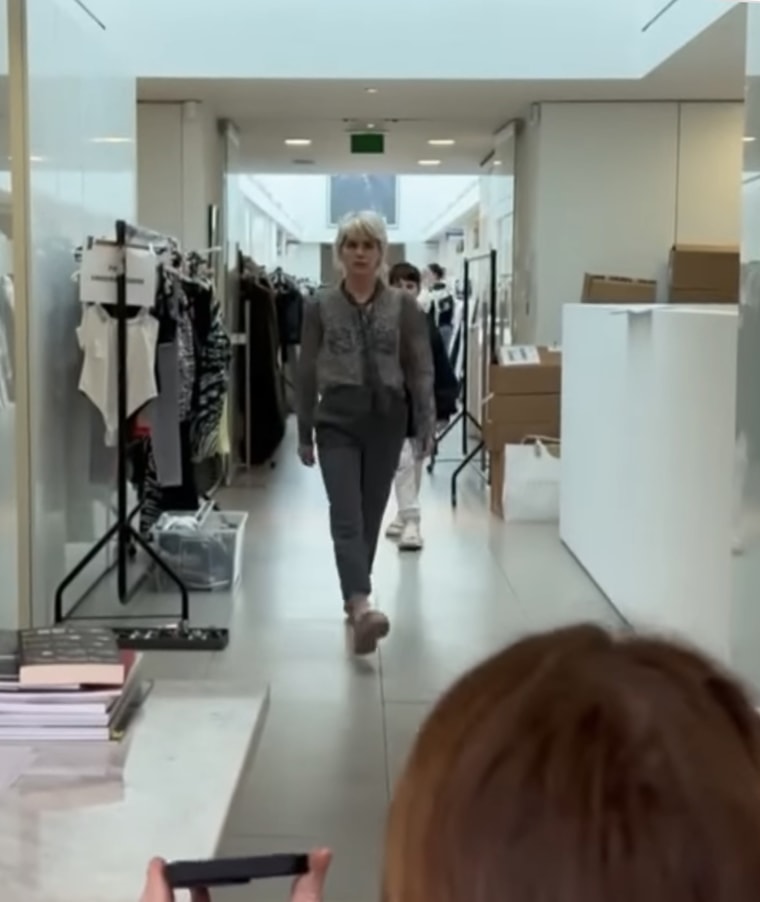 While in London, Blair and her son took some time to meet up with several pals, including designer Stella McCartney, actor Anya Taylor-Joy and Condé Nast Britain's Chief Business Officer, Vanessa Kingori.
"We met our dearest friends. Been too long. and I'm changed. Thank you," she wrote.
In one sweet snapshot, Arthur shares a loving embrace with McCartney. The 11-year-old also practiced his runway walk with his mom while visiting with the renowned designer.
Blair also posted a video from the end of their trip. In the short clip, she says, "Bye London. Until next time." In response, Arthur says, "Bye mate" in a British accent.
The actor, who announced her multiple sclerosis diagnosis in 2018, opened up about her condition in January in an interview with Self. These days, Blair's MS is in remission, but she said her condition hasn't disappeared.
"I'm so much better, but it haunts my physical cells. It's there," she said. "Some people wake up two years later, and they're like, 'I'm healed! Colors are brighter!' But I never had that moment. I just stopped having regression."
In 2019, Blair spoke candidly about her desire to manage her condition so that she could be present for her son.
"As a mom, whether strong or not so strong, I hope I can be with this child as he needs me or wants me," she shared on Instagram at the time.
Three years later, the proud mom shared a tribute to her son to celebrate his 11th birthday.
"The kid is ELEVEN," she wrote in the caption. "And I love him the biggest love. Oceans. Happy birthday."