Rob Lowe and his son John Owen Lowe are opening up about a topic that has intrigued us all: nepo babies.
The Lowes are set to star in a new Netflix series, "Unstable," which follows a son trying to save his father's company from disaster (and yes, Rob Lowe plays John Owen Lowe's father in the show).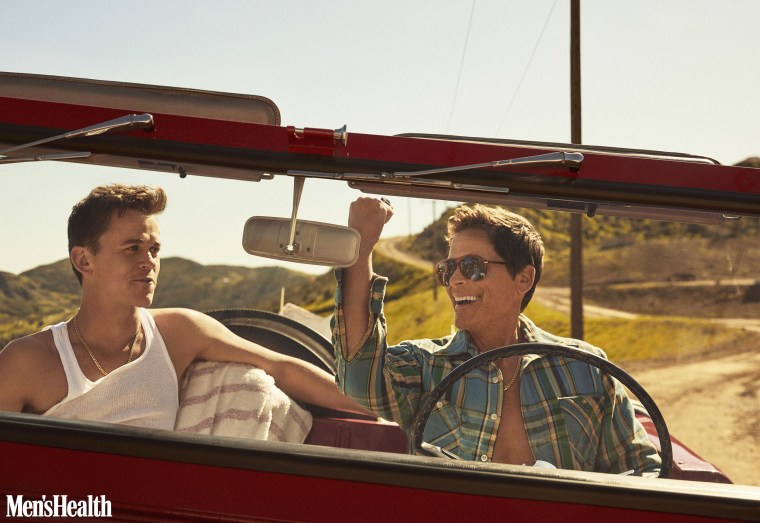 Nepo babies, which came to the height of public fascination in December 2022 after New York Magazine published the "all but definitive guide to the Hollywood nepo-verse," are children of famous people who follow their parents into their creative industries, usually to high success despite the competition.
John Owen Lowe, 27, told Men's Health about his view on nepo babies in Hollywood ahead of the release of his new show.
"My take is, there is a healthy conversation in there somewhere," he said. "I'm always more than willing — and I think it's important — to acknowledge that I did have opportunities that other people didn't have. I did get that foot in the door that most people don't, and for that I'm grateful.
"And what is also true is that after getting that foot in the door, you do have to prove yourself," he continued. "There's a difference between children of nepotism who have just been platformed and coasted on that and the ones who have worked hard and care about what they do."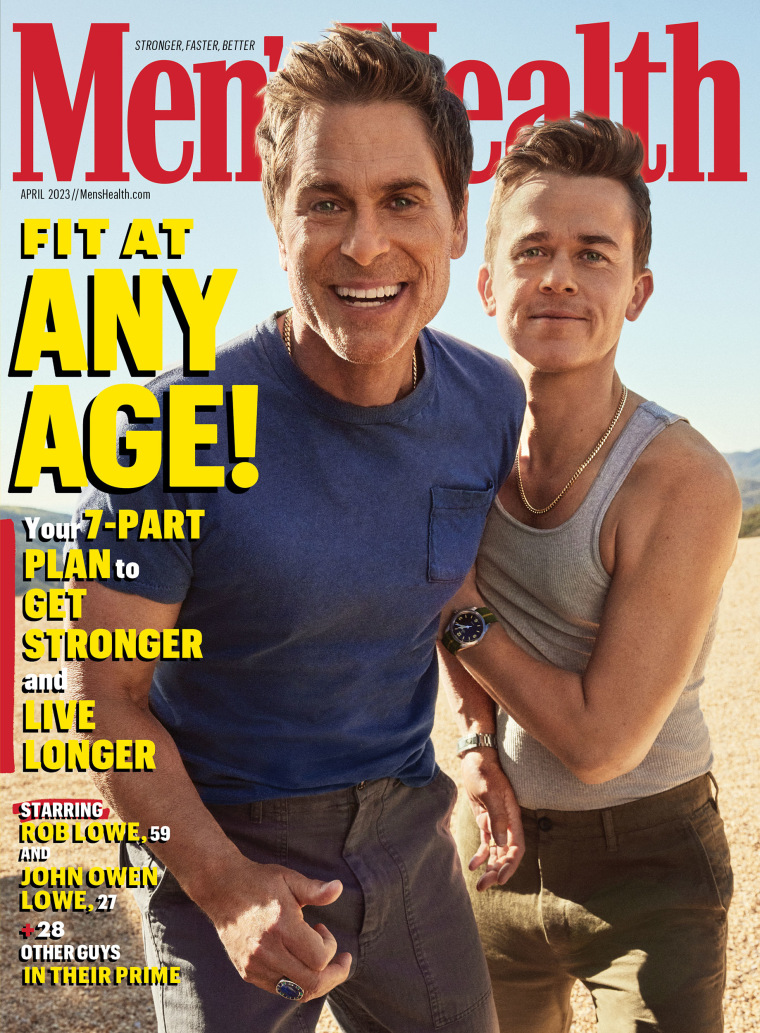 Rob Lowe's take on the situation was a bit more reflective: "I'm just saying, are you telling me that the world would be better off if Kirk Douglas didn't have Michael Douglas?"
John Owen Lowe shared he initially wanted to do anything but acting after he started noticing his classmates having a lot of questions about his father.
"The number of times I got compared to my dad, and the number of times he was brought up in conversation, made me so uncomfortable that I wanted to move as far away from that as possible," he told Men's Health.
John Owen Lowe also opened up about his struggles as a teenager, and how he used drugs to cope with his insecurities stemming from wondering if people liked him for who he was, or for who his parents were.
"I was so closed off and so out of touch with my emotions," he said. "I came off to people as this confident, probably cocky, self-absorbed extrovert. I loved to be the life of the party. The truth was, I was deeply insecure. I'd felt the pressure put on me as a young kid at a time when he doesn't understand why people are talking about him or looking at him in a certain way. I was a scared little kid trapped in a teenager's body."
He added there were many times he could have died, as he "liked to push the limits" of his body to "numb out" as much as he could.
"There's a certain level of self-doubt, or uncomfortability with one's self," he said. "The more insecure I grew, the more aggressively I used — to medicate. I've been to many hospitals many times. I've been very lucky."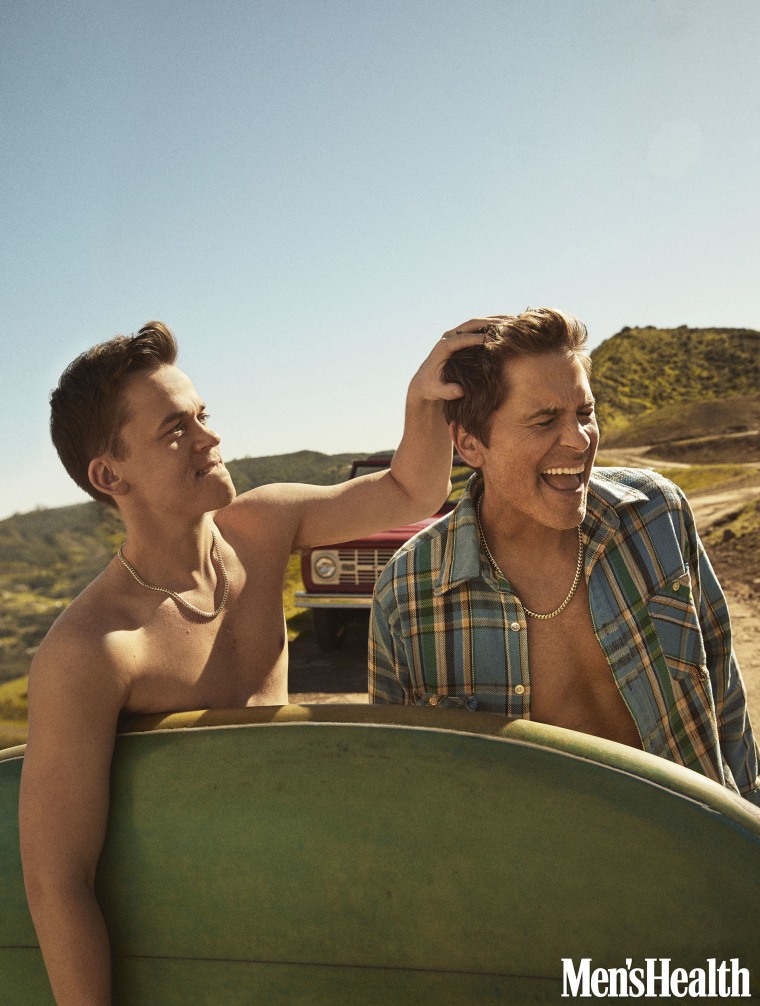 After he got sober, John Owen Lowe said he had stints in finance and a stem-cell research lab, but acting and writing "just kept bubbling up."
After months of pitching and writing the series, the actor told Men's Health he was on set for the first day of filming "Unstable" when his father started questioning the direction of the scene.
Irritated, he asked his father if he was doing a bit, but by the time the director called "Action!" again, he was as agitated as he needed to be to match his scripted annoyance with his on-screen father.
"I don't wanna give him the credit, but there's a chance that he was Miyagi-ing me, goading me into the character," he said. "And if that is true, the man's a genius. I think the truth is that he's just annoying."
"Unstable," which is about a young man trying to step out of his successful father's shadow, premieres March 30 on Netflix.