Rachel Hollis is figuring out what life looks like without the father of her children, Dave Hollis.
The former Disney executive and author died on Feb. 11 at the age of 47. The former couple shared four children together: Jackson, Sawyer, Ford and Noah.
In an episode of "The Rachel Hollis Podcast," she took a moment to speak out on Dave Hollis' death, but first stressed that she would not continue to do so after this.
"I'm going to make this episode and I'm not going to talk about this anymore," she began in her Feb. 27 episode. "His death is traumatic and awful and just, it's just devastating."
The "Girl, Wash Your Face" author went on to share that her ex-husband's death came as a shock, and that his cause of death is still unknown nearly a month after his passing.
"We still honestly don't know what happened. I found out after the fact that he had gone to the hospital a couple of times because he was having heart problems," she said. "So I think it's really highly possible he had a heart attack but I don't know and whatever he died from … we're still in the same space, which is just deep grief."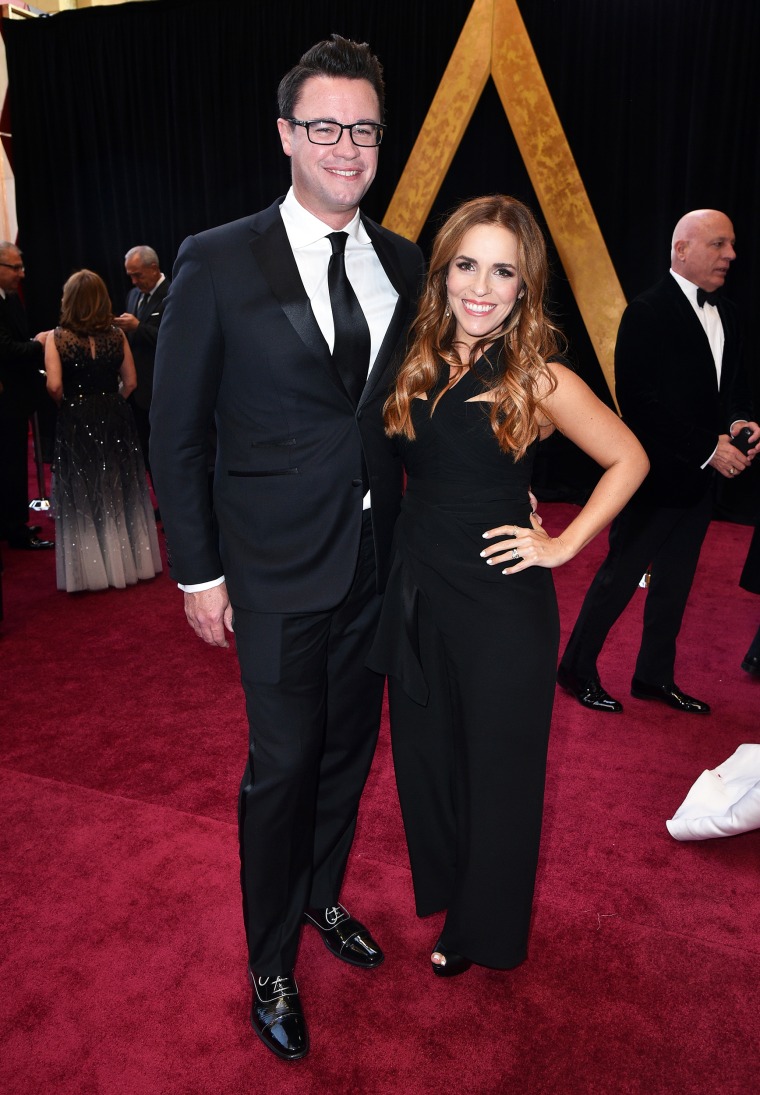 Rachel Hollis — who was married to Dave Hollis from 2004 to 2020 — explained that the last couple of weeks have been "absolutely horrible" as she and her children experience the intense grief of losing a loved one.  
"There are all sorts of stages and the kids and I go through all of those all day long over and over," she said. "We're riding waves."
She also recalled the last time she saw Dave Hollis, which was the day before his death at their son's baseball game.
"Talked to him normal, didn't think anything weird."
Rachel Hollis explained that the situation has been so overwhelming and that she is trying to be there for her children.
"How do you walk kids through this?" she asked.
"The kids are doing as well as they can but that's, you know … My way of helping them through this is, whatever you are feeling is fair and allowed and real to you. You are allowed to feel those feelings."
She shared how the first week after Dave Hollis' death, she tried to keep busy to manage everyone's emotions, and at this point, she is ready to return to work for her own mental health.
"We're sad, we're angry, we're confused and we're all the feelings," she said of their state of mind. "But we're very strong. We're very close. We're a very tight group. And it's gonna take some time but we are going to be OK." 
All they can do now, she said, is to move forward.
"We're gonna figure out what life looks like now," Rachel Hollis said, also noting that the next couple of podcast episodes that would be uploaded were recorded before Dave Hollis' death.
A family representative confirmed to TODAY.com on Feb. 14 that Dave Hollis died peacefully at home in Austin, Texas, adding, "Though exact cause of death has yet to be determined, his family confirms he had been hospitalized recently for some heart issues."
Following his death, the author asked for prayers in an Instagram post.
Fitness trainer Heidi Powell, who dated Dave Hollis after his divorce, also mourned his death, posting a carousel of photos on her social media page.
"This isn't the way it was supposed to end," Powell wrote in part. "When we posted this photo 2 years ago today to announce our love and to celebrate your birth, I think we both had a different idea of how our story would play out. It didn't look like this."