Priyanka Chopra took a moment to celebrate husband Nick Jonas' 31st birthday by showing him in full "dad mode."
The 41-year-old actor shared a series of loving photos of the two of them, along with daughter Malti, on Instagram Sept. 16, writing, "Celebrating you is the greatest joy of my life."
"You have pushed me in ways I didn't know was possible.. shown me peace like I have never known.. and loving like only you can.. I love you my birthday guy! I hope all your dreams always come true… Happy birthday baby," she wrote, with a red heart and smiley-heart face emoji.
In the first photo of the carousel, Chopra kisses Jonas on the cheek in a selfie, which is followed up by a blurry mirror shot of the couple.
In two subsequent photos, the two are on the golf course on a blue-sky day as Jonas takes a swing and Chopra poses in a sporty black look by the golf cart.
The last picture shows Jonas sitting in a vehicle beside Malti as he casually feeds her with his left hand.
Some of the couple's celebrity friends commented on the sweet post with Kerry Washington writing, "Happy birthday Nick!" and actor Preity Zinta adding, "Happy Birthday @nickjonas Loads of love & happiness always," with two red heart emojis.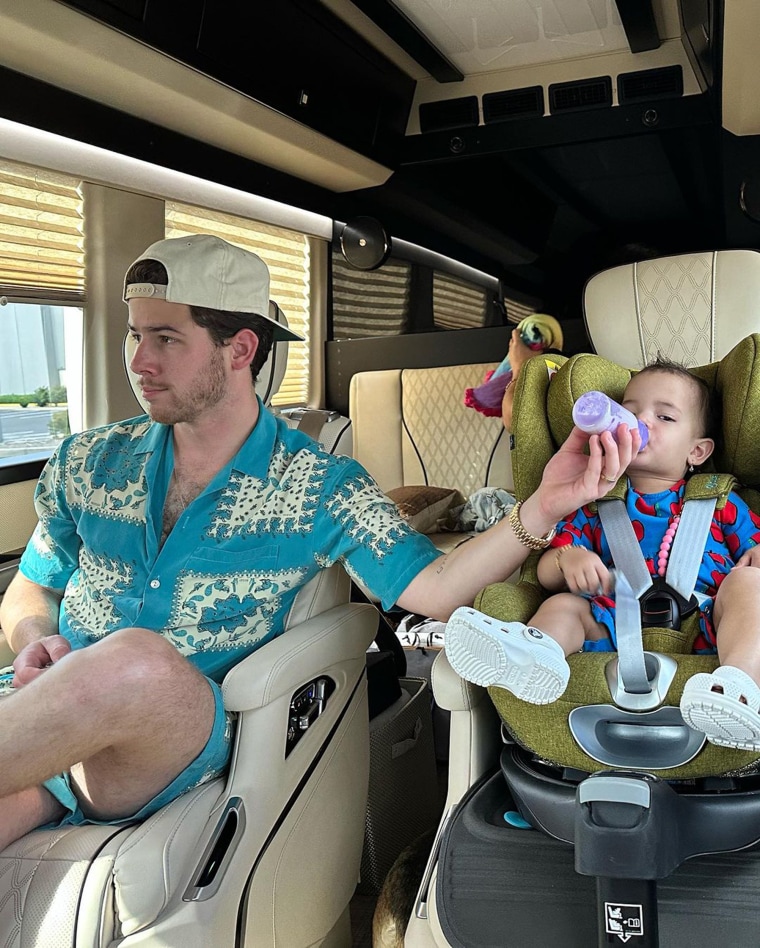 As a proud wife, Chopra is constantly cheering on Jonas from the sidelines. Most recently, the "Quantico" actor was front and center for her hubby at New York City's Yankee Stadium as the Jonas Brothers kicked off their tour Aug. 12.
Sharing behind-the-scenes clips from the special night, she uploaded a picture to her Instagram story that showed her watching the brothers during their soundcheck.
"Wohooo! Opening night of The Tour!" she wrote, celebrating the moment in the caption.
For Father's Day in June, Chopra penned a touching tribute to the dads in her life and shared a sweet picture of Jonas reading to Malti as his daughter sits on his lap.
"He is your biggest champion," Chopra captioned the series of photos. "He'll be the loudest in the room when you win. His wisdom will be the shoulders you stand on. Your tears will break his heart. He will never show you he's hurting. His joy is your joy. He is dada or dad or papa or whatever you call them."
Thanking Jonas for his devotion to their family of three, Chopra wrote that she and Malti are "so lucky."