Pink is getting real about her decision to have kids as a pop star.
In a conversation that aired on TODAY Feb. 21, Pink sat down with Jenna Bush Hager and shared why she decided to have two kids, Willow, 11, and Jameson, 6, with husband Carey Hart.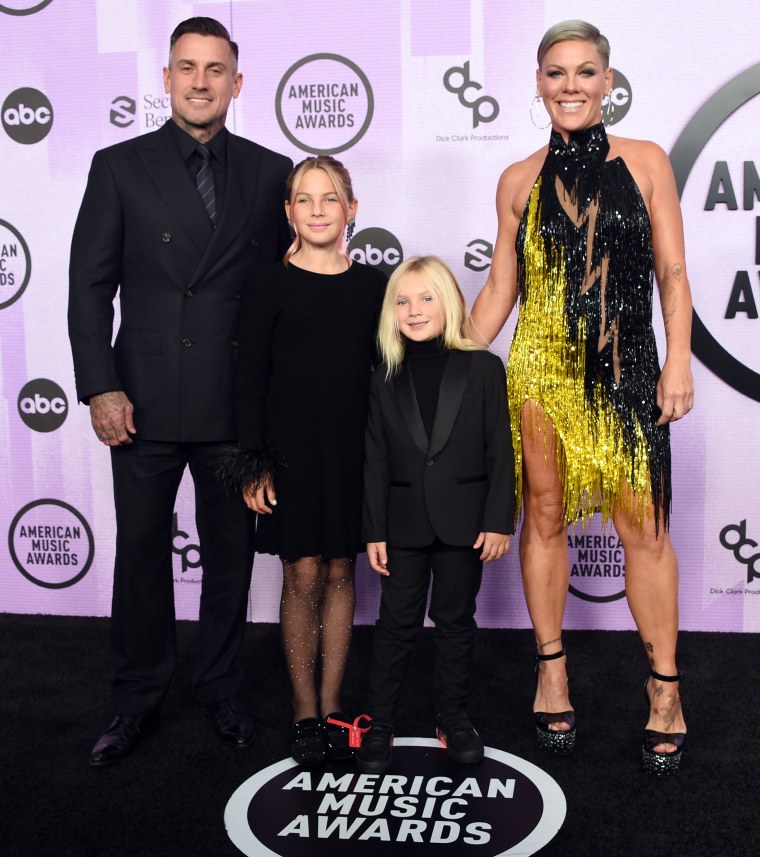 During their chat, Jenna referenced a previous interview in which Pink shared with Apple Music's Zane Lowe that someone had advised her against having children because it would ruin her career.
The "Trustfall" singer told Jenna that she still decided to become a mom because she knew that it was something she always wanted to do, especially after being in the music industry for a "really long time."
"It felt like I've had a record deal since I was 16. And I was 30 and I wanted completion. And for me, that meant I wanted a family. I really wanted to have a family and people to walk through this world with. And for me, it's not for everybody, but, for me, it's easily the best decision I've ever made," she said.
"I think people are surprised when you don't just want fame and fortune. And I also think that people think I'm a man-eating crazy person. So when I showed that I could breastfeed a child, they were like, 'Oh no, maybe she doesn't eat humans,'" Pink joked.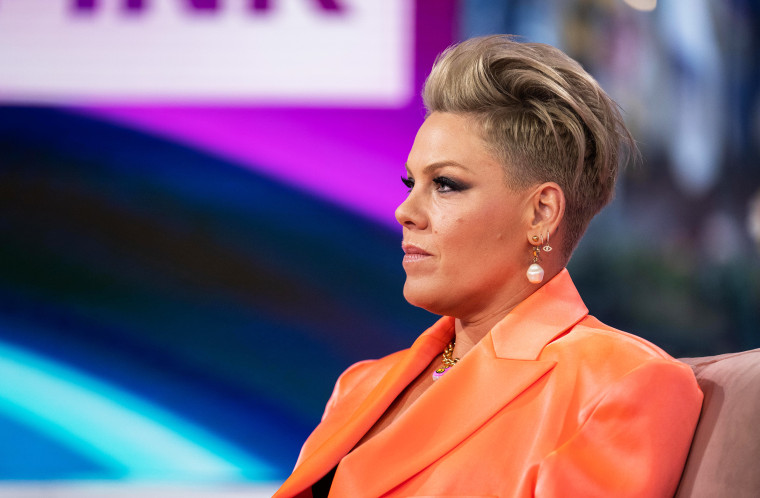 And while she can admits she "can be scary," she mostly feels like "a cuddly dork roller skating in my kitchen making sourdough."
But when she's not baking bread, she's chaperoning middle school dances for her 11-year-old daughter, Willow.
"I had to convince a boy that it was going to be OK if he asked my daughter to dance," she said.
The "Never Gonna Not Dance Again" singer also shared that Willow shares her mom's musical skills.
In December, Pink shared a sweet video of Willow singing "The Rose Song," which was originally made popular by Olivia Rodrigo in Disney's "High School Musical: The Musical: The Series" at her first recital.
When asked about her daughter's amazing pipes, Pink said that Willow "sings like a bird."
"It's so effortless and she's so sweet," she said.
She's so sweet, in fact, that the pop star had to give her a lesson in negotiation while figuring out her job with Pink on tour.