Olivia Wilde has posted a new photo of her kids.
On May 31, the "Don't Worry Darling" director shared a rare photo of herself and her two kids, Otis, 9, and Daisy, 6, supporting the Hollywood writers strike.
"Core memories include learning about corporate greed even when you wanna love Netflix," she wrote in the caption of the black-and-white snap.
Wilde shares her two kids with her former fiancé, Jason Sudeikis. In April 2022, she was handed custody papers onstage when she was speaking at CinemaCon in Las Vegas.
At the time, sources close to Sudeikis told NBC News by email that the "Ted Lasso" star "had no prior knowledge of the time or place that the envelope would have been delivered as this would solely be up to the process service company involved and he would never condone her being served in such an inappropriate manner."
Wilde, who split from Sudeikis in 2020, told Variety last August that it was a "really upsetting" moment for her.
"It shouldn't have been able to happen. There was a huge breach in security, which is really scary," she said. "The hurdles that you had to jump through to get into that room with several badges, plus special COVID tests that had to be taken days in advance, which gave you wristbands that were necessary to gain access to the event — this was something that required forethought."
Wilde added, "I hated that this nastiness distracted from the work of so many different people and the studio that I was up there representing. To try to sabotage that was really vicious. But I had a job to do; I'm not easily distracted."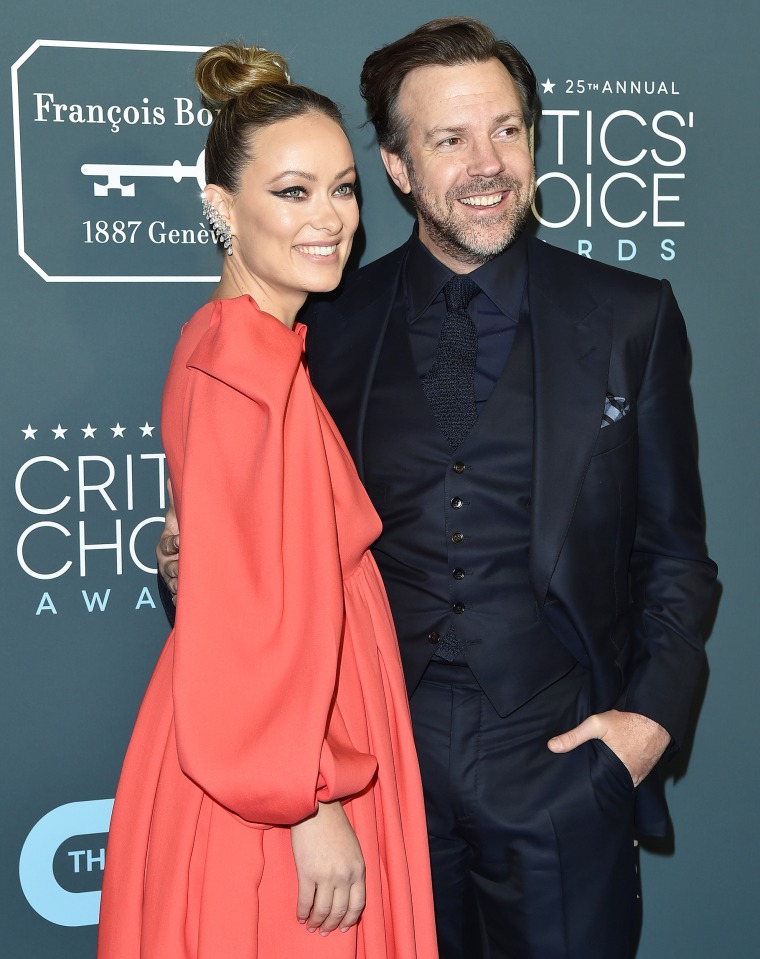 During a September 2022 appearance on "The Kelly Clarkson Show," Wilde talked about her life as a single parent and said it can be hard at times.
"I think reshaping a family is tricky," she said. "And the one benefit is it's allowed for some really deep conversations with my kids about emotions, and about happiness, and about what family means, and love, and it's actually allowed me to get to know them in a different way.
"My priority is them," Wilde continued. "That's what it is. It's as long as they're happy and they're healthy, then, my ex and I, we agree on that. They are everything to us."