Nick Cannon said that he might be done after having 12 children. But there's a caveat.
During a recent interview with Entertainment Tonight, Cannon spoke about parenthood and answered the question: Is he done having kids?
"Yeah, yeah, yeah," Cannon, who welcomed his 12th child in December, told the outlet with a laugh. Then he added, "God decides when we're done, but I believe I definitely got my hands full and I'm so focused. I'm locked in. But when I'm 85, you never know. I might."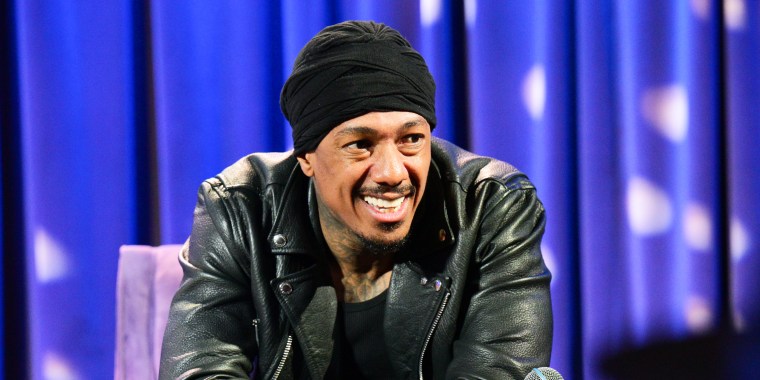 During the interview, he also called fatherhood a "blessing," adding, "Hopefully because of what I am able to do, my kids can do whatever they want to do."
"To be able to be in this position that if they want to be a nuclear physicist, I know somebody at an Ivy League school," he continued. "If they want to go into the military, if they want to be artists, if they want to be actors, it's a thing where we have the capability. Let's start talking about it now so we can help your dreams come true."
In November, Cannon gave a similar answer, telling Billboard News "I don't know," when asked if was planning on having more children. 
"I have no idea. I think I'm good right now!" he said, adding that his children are his "number one priority" at the moment. "I wake up being a father, thinking about my kids and everything else comes after that."
The "Wild 'n Out" host is the father of 12 children, whom he shares with six women: twins, Monroe and Moroccan, 11, with his ex-wife, Mariah Carey; Golden Sagon, 6, Powerful Queen, 2, and Rise Messiah, 5 months, with Brittany Bell; Onyx Ice Cole, 5 months, with LaNisha Cole; twins, Zion Mixolydian and Zillion Heir, 1, and Beautiful Zeppelin Cannon, 3 months, with Abby De La Rosa; Zen, who died due to brain cancer in December 2021, and Halo Marie, 2 months, with Alyssa Scott; and Legendary Love, 7 months, with Bre Tiesi.
While appearing on CNN's "New Year's Eve Live" broadcast in January, Cannon confided in Andy Cohen and Anderson Cooper about his future as a father after the "Watch What Happens Live" host asked, "What is your plan here? What is your endgame with the kids?"
"Clearly, I don't have a plan," Cannon said. "Honestly, it's really just so much joy and elation that I have, the family that I have. And I embrace it and I love it, but I don't have a plan. That should have been clear from the jump."