Michelle Yeoh's mother, Janet, wasn't there in person to watch her daughter make history at the 2023 Oscars, but she loudly cheered for her halfway across the world in Malaysia.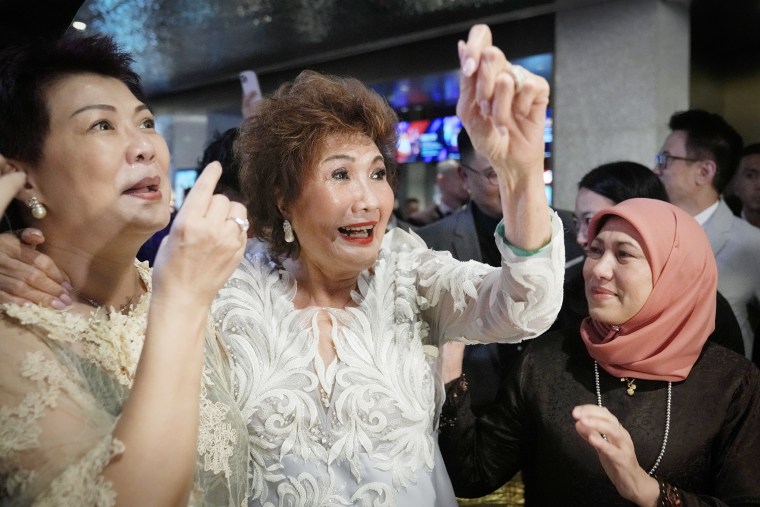 On March 12, the "Everything Everywhere All at Once" star won the Oscar for best actress for her powerful performance in the sci-fi film, making her the first Asian woman to win the prestigious honor.
A few hours after Yeoh's historic night, AFP, a global news agency, uploaded a video to Twitter showing her mother's elated reaction.
In the clip, Janet Yeoh wipes a tear from her eye before rising to her feet and celebrating with a roomful of people.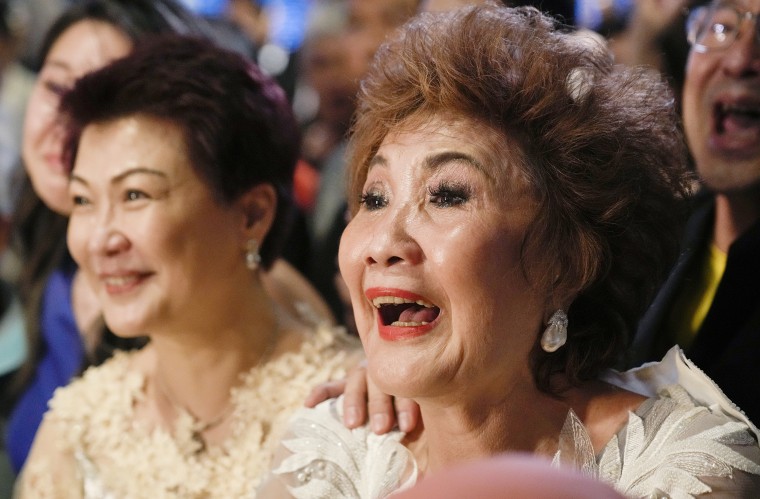 "I'm very excited. I'm proud of my daughter," the 84-year-old later told reporters. "I love my daughter. My daughter is a hardworking girl." 
Janet Yeoh was then seen making a symbol for a bagel with her hands in reference to her daughter's hit film. Yeoh's "Everything Everywhere All at Once" co-stars Jamie Lee Curtis, Stephanie Hsu and other members of the cast repeatedly created the same symbol throughout the night whenever the movie won an award. 
The Yeoh family was joined by two ministers from the Malaysian cabinet and plenty of supporters for their Oscar-viewing party, the Associated Press reported on March 13.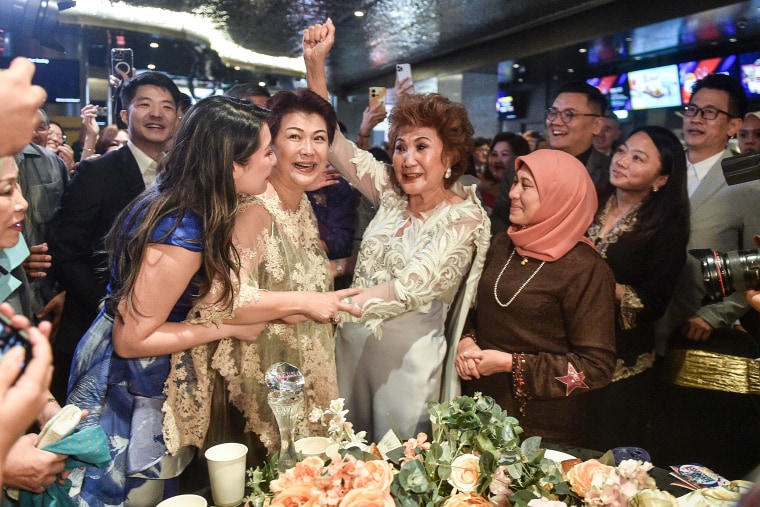 According to the outlet, Janet Yeoh told reporters at the event, "I so love my daughter and she has made Malaysia proud." She added, "Malaysia Boleh!" which translates to "Malaysia Can!"
She also referred to her daughter as "my little princess."
Michelle Yeoh video called her mom after the awards ceremony and held up her golden statue, the AP reported.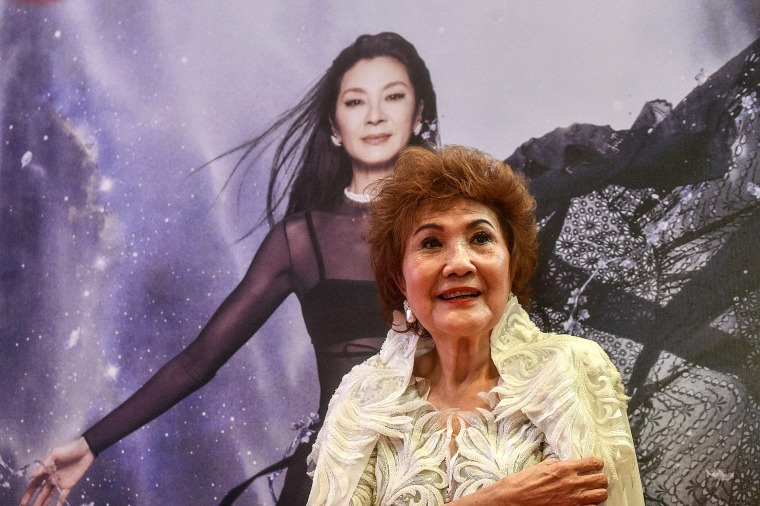 The Oscar-winner dedicated her emotional speech to her mom after being presented her Academy Award by previous winners Jessica Chastain and Halle Berry. The latter made history in 2002 as the first (and only) Black woman and first woman of color to win best actress. 
Before mentioning her mother, Michelle Yeoh began her speech by recognizing the young Asian boys and girls who will see her achievement as "a beacon of hope and possibilities."
"This is proof — dream big and dreams do come true," the 60-year-old actor told the crowd. "And ladies, don't let anybody tell you you're ever past your prime. Never give up."
She continued, "I have to dedicate this to my mom, to all the moms in the world, because they are really the superheroes. Without them, none of us would be here tonight."
At the end of her speech, she thanked the Academy and said she couldn't wait to bring her Oscar home to Malaysia. 
Related: