Michael J. Fox got double the support during a special night out.
The "Back to the Future" star was joined June 6 by wife Tracy Pollan and their twin daughters, Schuyler and Aquinnah, when he was honored with a lifetime achievement award during the Moving Image Awards at the Museum of the Moving Image in New York City.
"We are honored to present the MoMI Lifetime Achievement Award to the legendary Michael J. Fox, a great artist and inspiring human being, at our Spring 2023 Moving Image Awards benefit event," MoMI's Co-Chairmen Ivan Lustig and Michael Barker said in a statement last month.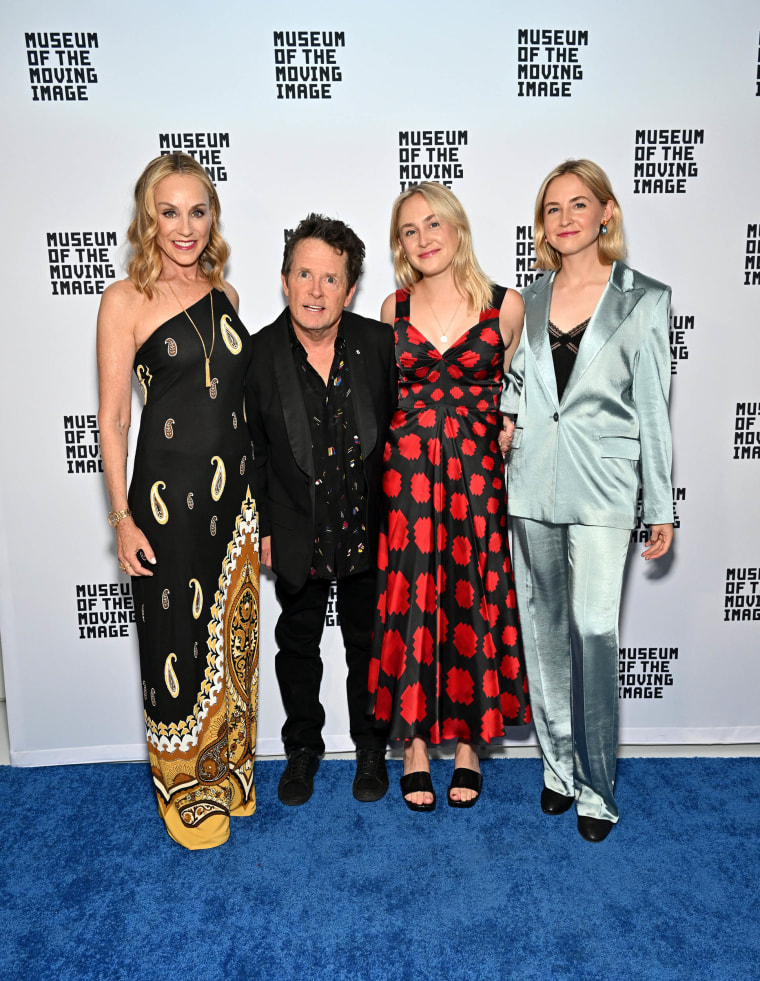 "His many contributions in film and television for over four decades have been memorable and meaningful and exemplary for so many who come through our Museum's doors," they added.
In February, Fox celebrated his daughters turning 28 with a sweet post on Instagram.
"Weeeeeeeeeeee! Happy Birthday Aquinnah and Schuyler, you guys live your best lives X 2! Love, Dood," Fox captioned a trio of photos of him with his daughters.
Fox and Pollan, who married in 1988 after they met while working together on "Family Ties," are also parents of son Sam, 34, and daughter Esme, 21.
Fox was diagnosed with Parkinson's disease in 1991. He says he has broken several bones over the years, but those close to him have helped him carry on.
"My family pulled me out," he told Variety last month.
Fox's rise in Hollywood and the fallout from his Parkinson's diagnosis is also chronicled in the Apple TV+ documentary "Still."
"I'm still happy to join the day and be a part of things," he told Variety.
"I just enjoy the little math problems of existence. I love waking up and figuring that stuff out and at the same time being with my family. My problem is I fall down. I trip over things and fall down and break things. And that's part of having this. But I hope that, and I feel that, I won't break as many bones tomorrow."