Kourtney Kardashian Barker is embracing her "IVF body."
The Poosh founder shared a photo of herself in a bikini on her Instagram story on May 4, showing her celebrating a friend's birthday.
The poolside pic shows Kardashian Barker in a black two-piece bathing suit lounging with her friends. On her stomach, she wrote, "A little IVF body."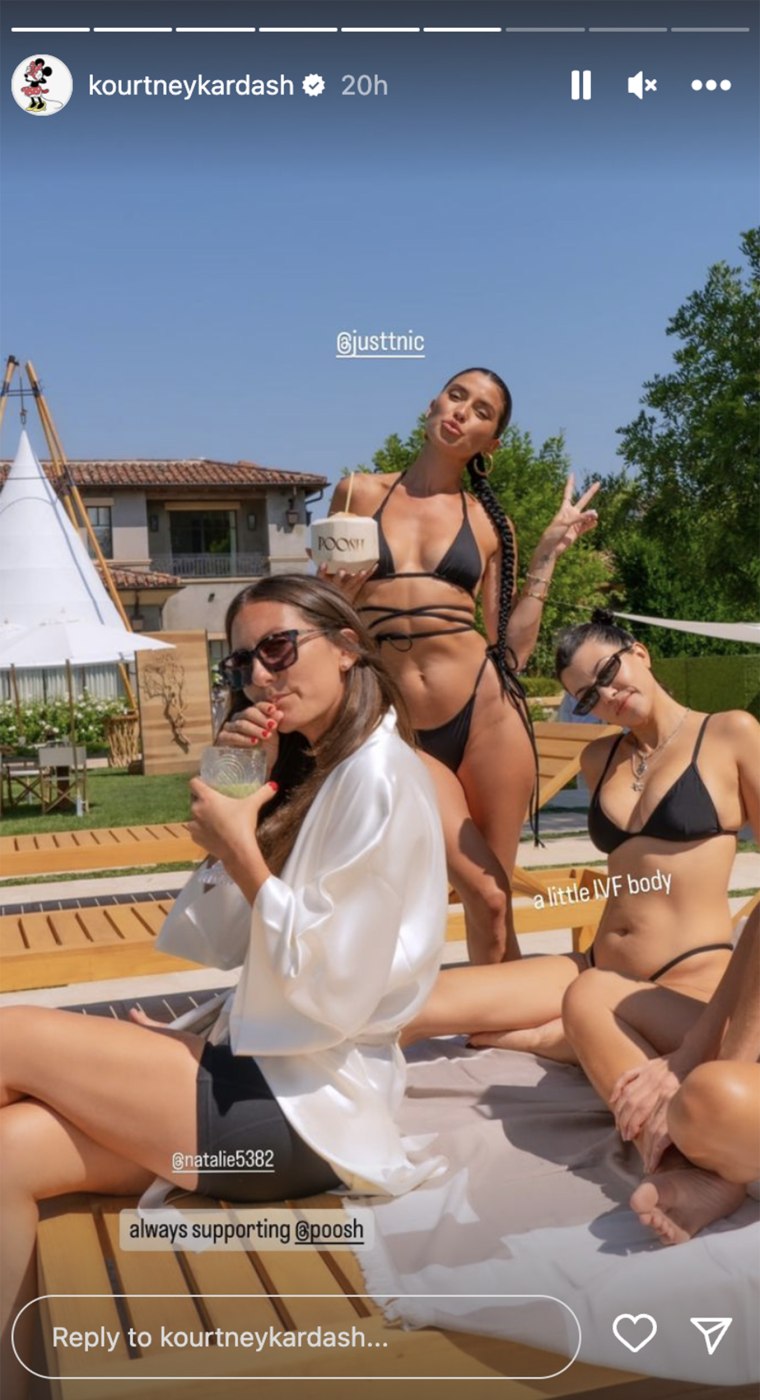 Kardashian Barker did not specify when she took the photo as she posted several pics celebrating her friend's birthday.
However, the mother of three told the Wall Street Journal in September 2022 that she had stopped in vitro fertilization treatments.
The reality star had been vocal about her journey with IVF. During Season One of "The Kardashians," she and husband Travis Barker spoke about attempting to grow their family.
They visited a doctor's office and shared with viewers that she was trying to have a fourth child.
"My doctor took us down this road of doing IVF, and it hasn't been the most amazing experience," she said during the episode, adding that the medicine did give her some side effects. "I have everything in the world to be happy about. I just feel a little bit off, not like myself, super moody and hormonal. I'm a lunatic half the time." 
She also expressed her frustration over the online comments regarding her changing body because of the IVF treatment, telling mom Kris Jenner, "Every single person on social media is always like, 'Kourtney's pregnant! Kourtney has gained so much weight!'"
"It's so rude to comment on people when you have no idea what they're actually going through."
And in March of this year, she responded to people on her Instagram who asked if she's pregnant.
"(I only acknowledge this comment bc I do think it's important to know how IVF affects women's bodies and it's not spoken about much) …" she commented. "Also are we still asking women if they're pregnant?"