It seems that when it comes to her daughters, Keira Knightley's most famous role is just "mom."
The "Pride and Prejudice" actor appeared on "The Tonight Show" March 15 to promote her upcoming movie, "Boston Strangler."
Speaking to host Jimmy Fallon, the actor reflected on her most notable roles in movies like "Bend It Like Beckham" and "Pirates of the Caribbean."
During the interview, the actor revealed that despite the boost some of these projects gave her career, they've done little to impress her two daughters, Edie, 7, and Delilah, 3, in the decades since their release.
"I tried to show (Edie) 'The Pirates of the Caribbean,' and she watched 10 minutes. She was far too terrified," the actor explained before jumping into an agitated impression of her 7-year-old.
"She said, 'I don't — I don't want to see you doing that.' But you know what she also said? 'No, I don't like you in that. You're too pretty,'" Knightley said, quoting her daughter. "But she said, 'Don't worry, you're not anymore.'"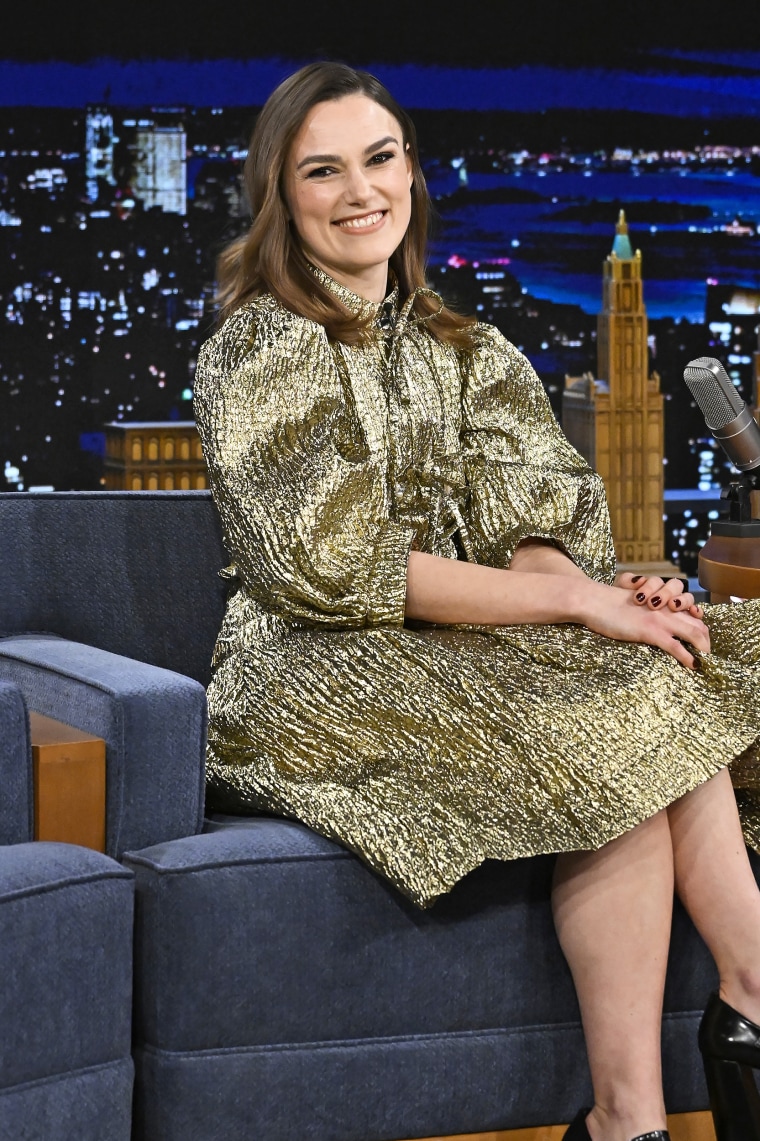 As for her appearance as an evil Sugar Plum Fairy in the 2018 movie "The Nutcracker and the Four Realms," the actor's performance also received a thumbs down from Delilah.
"She was like 'A, you should be dressed in rainbows,'" she recalled before sharing her daughter's second question, which was, "Why are you so angry?"
Knightley also shared that before joining Fallon in the studio, she struggled to explain to 3-year-old Delilah how she gets "in the television."
"The whole camera thing, they couldn't (understand)," Knightley said.
Knightley will hop back into the big screen for her latest role in "Boston Strangler." The historical crime drama, directed by Matt Ruskin, sees Knightley step into the shoes of Loretta McLaughlin, a reporter who broke the story connecting the slayings of 15 women to a serial killer in the 1960s. The movie is set to debut March 17 on Hulu.