Kaley Cuoco can't get enough of her sweet baby girl, Matilda.
On April 5, Cuoco, 37, shared a cute photo on her Instagram stories of her newborn daughter wrapped in a pink blanket. On top of the adorable snap she wrote, "Oh hello."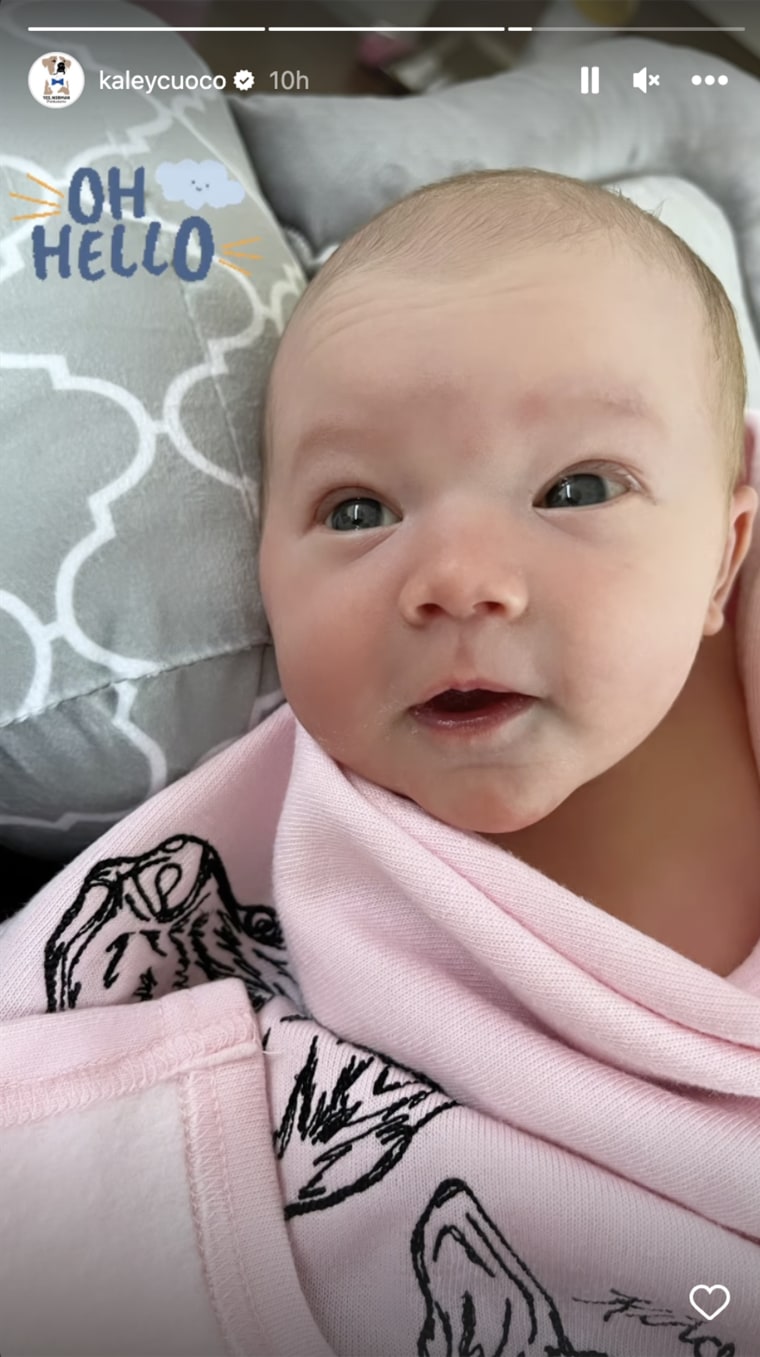 Cuoco also reposted a sweet video that her stylist Daniela Viviana Romero shared of herself holding Matilda while the baby let out a few hiccups.
"Matilda!! I love you so much," Romero wrote on the clip, with a crying emoji. "You guys made the most perfect human @kaleycuoco @tommypelphrey."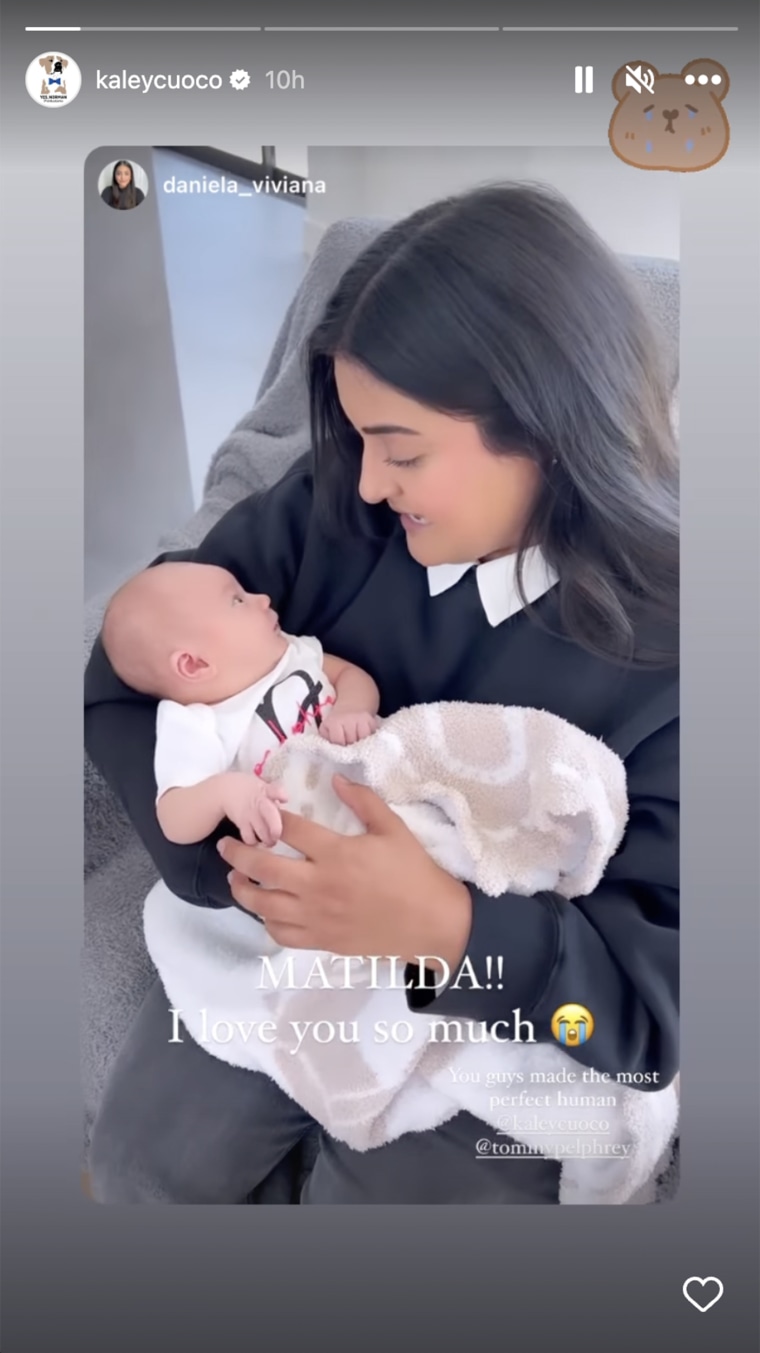 In addition, Cuoco shared a photo of her friend and assistant Emma Madeline Ross holding Matilda while the baby appeared to cry.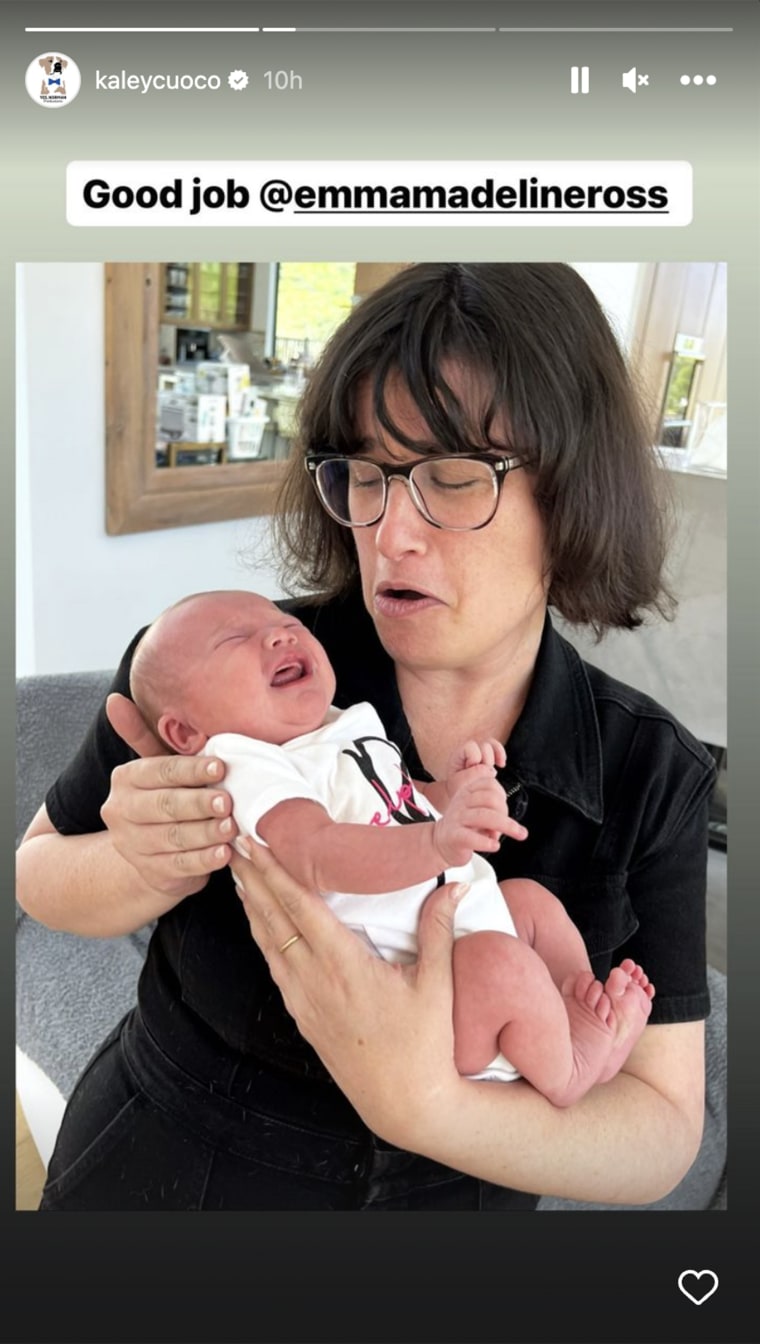 Cuoco shares Matilda with her boyfriend, Tom Pelphrey. In October, the pair announced that they were expecting a child together when they both shared a photo of themselves posing with a cake that was filled with pink frosting.
Cuoco showed off her baby bump at the 2023 Golden Globes in January. Earlier this month, she took to Instagram to reveal she had given birth to Matilda.
"Introducing, Matilda Carmine Richie Pelphrey, the new light of our lives!" she wrote alongside a number of photos of her and Pelphrey holding their baby girl. "We are overjoyed and grateful for this little miracle. Thank you to the doctors, nurses, family and friends who have helped us immensely over the last few days. We are blessed beyond belief. @tommypelphrey didn't think I could fall even more in love with you, but I did."
After their baby's arrival, Cuoco started sharing a bunch of cute photos of their daughter on her Instagram stories. On April 4, the "Meet Cute" star posted a cute photo of Matilda in a pink onesie, as well as a photo of her daughter lying on Pelphrey's chest.