Kaley Cuoco can't stop showing off her adorable newborn daughter, Matilda.
On April 9, the former "Big Bang Theory" star, 37, posted pics in her Instagram stories that showed baby Matilda, who was born on March 30, dressed in her Easter finest.
In Cuoco's first pic, the new mom is seen wearing a comfy-looking dress as she stands poolside with her boyfriend, "Ozark" star Tom Pelphrey. Pelphrey holds baby Matilda in his arms as Cuoco gently kisses her head.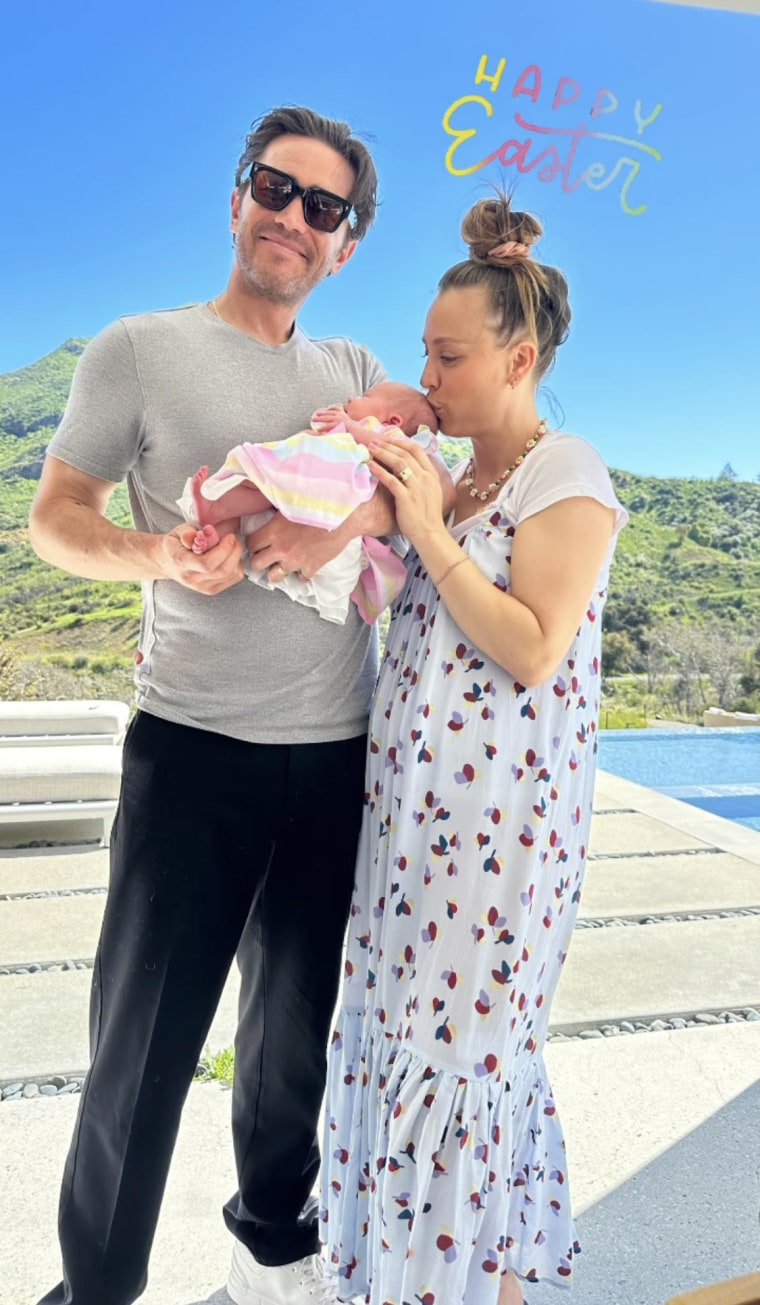 The couple's baby girl is dressed for the occasion in a colorful Easter gown. "Happy Easter," Cuoco wrote atop the image.
A second photo shows the new parents smiling — and also gives fans a closer look at the big pink bow on their daughter's cute dress. Matilda must have been a little sleepy at the time because the camera caught her mid-yawn.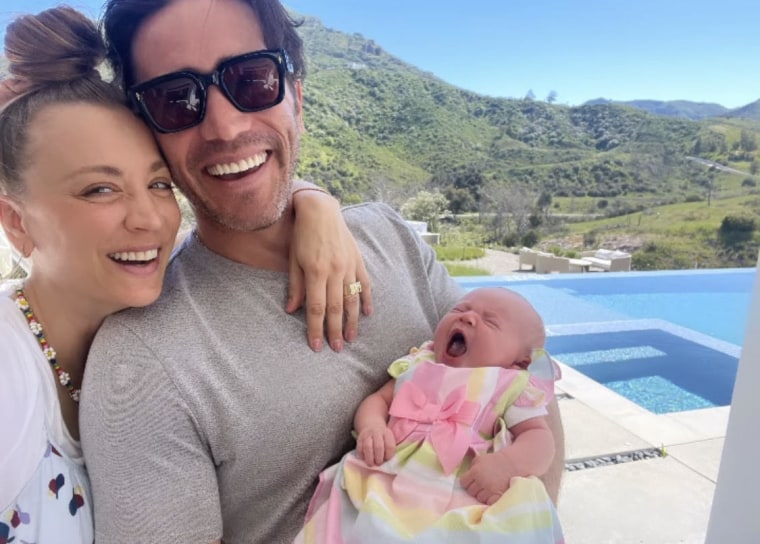 Cuoco's Easter pics come just a few days after the three-time Emmy nominee shared a sweet image of her newborn daughter wrapped in a pink blanket on April 5. "Oh hello," Cuoco playfully captioned the shot.
The day before, the "Flight Attendant" star shared images of Matilda bonding with her parents.
"Good morning," Cuoco wrote on one photo of her daughter gazing into the camera while wearing a pink onesie. "Matilda's girl gang," she wrote on a second pic showing Matilda sleeping in her lap.
Cuoco also shared a picture of Matilda resting on Pelphrey's chest, captioning it, "Daddy's girl."
Cuoco and Pelphrey, who first sparked rumors of a romance in spring 2022, announced they were expecting their first child together in October 2022.
On April 1, Cuoco announced Matilda's arrival by sharing a carousel of family photos taken at the hospital.
"Introducing, Matilda Carmine Richie Pelphrey, the new light of our lives!" wrote the actor. "We are overjoyed and grateful for this little miracle. Thank you to the doctors, nurses, family and friends who have helped us immensely over the last few days."
She added, "We are blessed beyond belief. @tommypelphrey didn't think I could fall even more in love with you, but I did."
Related: