Kaley Cuoco and Tom Pelphrey are new parents!
Cuoco welcomed the couple's daughter, Matilda, March 30, announcing the news on Instagram.
The former "Big Bang Theory" star shared a carousel of photos of their newborn daughter, including a few solo snaps of the infant, several selfies with Cuoco and Pelphrey, as well as a sweet pictur of the trio together in the hospital.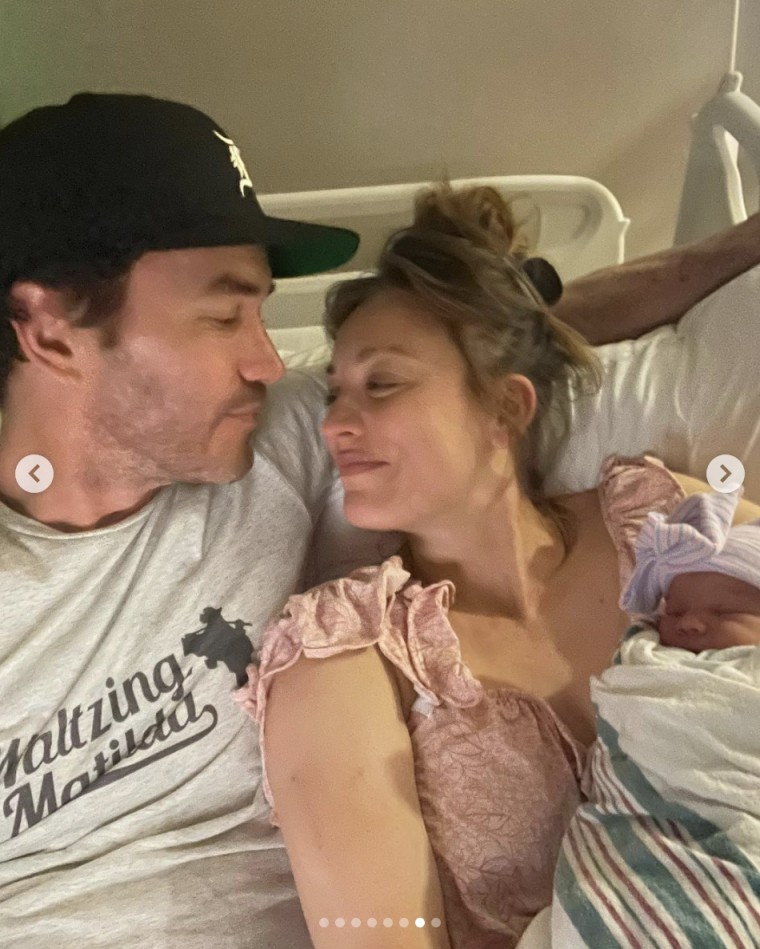 "Introducing, Matilda Carmine Richie Pelphrey, the new light of our lives!" she captioned the post. "We are overjoyed and grateful for this little miracle. Thank you to the doctors , nurses , family and friends who have helped us immensely over the last few days."
Cuoco continued her caption, adding, "We are blessed beyond belief @tommypelphrey didn't think I could fall even more in love with you , but I did."
On her Instagram story, Cuoco shared a touching black-and-white video of Pelphrey gently cradling Matilda in his arms as he rocked her back and forth.
In the clip, which was set to Slim Dusty's song "Waltzing Matilda," the 40-year-old gazed lovingly at his daughter.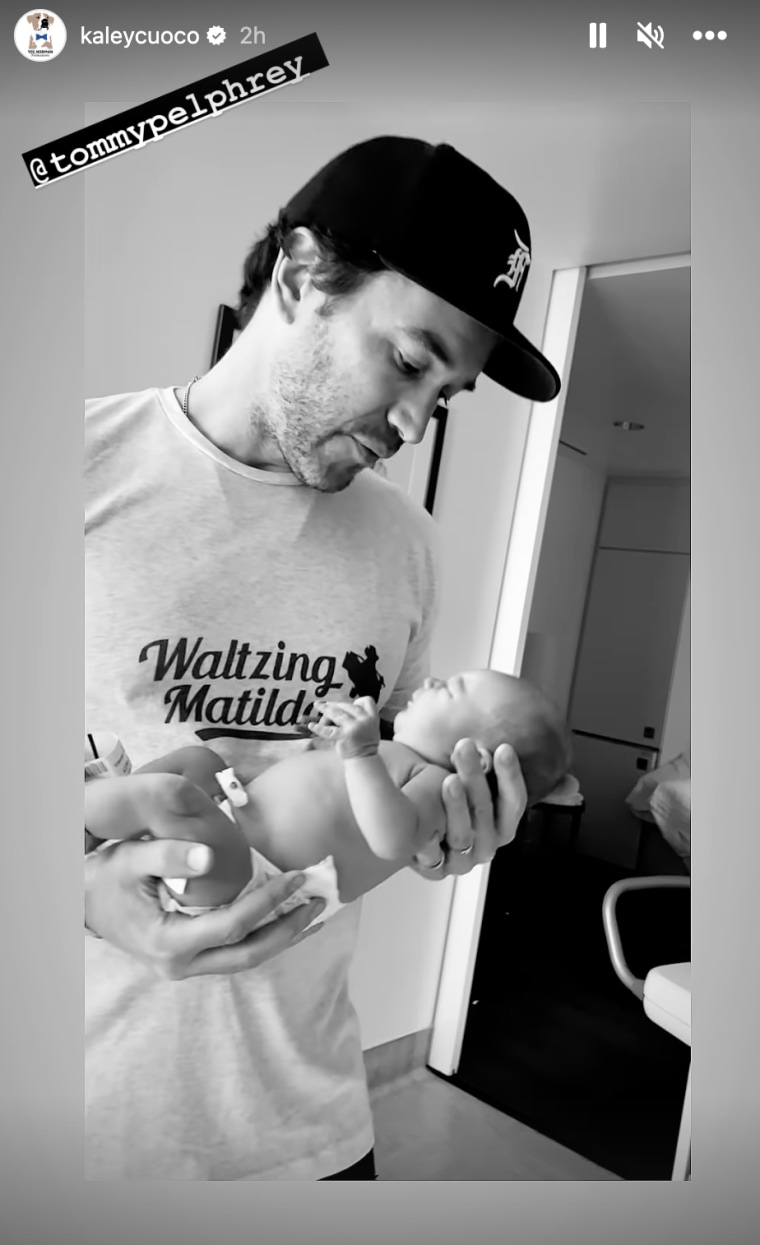 Pelphrey shared the happy news in his own Instagram post, starting with a photo of the family-of-three together before sprinkling in several snaps of Cuoco and his daughter.
The "Ozark" actor began his caption with a quote by Rumi, writing, "'You are the Soul of the Universe. And your name is Love.' -Rumi."
"My heart is full of love and gratitude for this miracle….Matilda Carmine Richie Pelphrey," he added. "Eternally grateful for the strength and bravery of my soulmate and best friend @kaleycuoco. You are incredible."
Cuoco and Pelphrey sparked romance rumors last spring after she shared photos of the two getting cozy on a scenic vacation in the mountains.
At the end of May, she opened up about her romance with the actor in an interview with USA Today. Cuoco explained that they were set up by their mutual manager, Andrea Pett-Joseph, who said they would be "perfect for each other."
"I heard his voice, and I turned around, and it was like my life was over, or just starting," she recalled. "It hit me. It was love at first sight. We were immediately connected."
At the time, she added, "We're ready to build a life together."
Cuoco announced she was expecting her first child in October 2022 in an Instagram post. She posted a selfie with Pelphrey as he held up a slice of cake with pink filling.
In the caption, she wrote, "Baby girl Pelphrey coming 2023."
Throughout her pregnancy, Cuoco showed off her growing baby bump. Cuoco and Pelphrey also walked the red carpet at the 2023 Golden Globes shortly after her elaborate baby shower in January.
In the weeks leading up to the birth of their daughter, Cuoco celebrated her romance with Pelphrey in a sweet Instagram story. The 37-year-old posted a series of photos of the couple, paying homage to her boyfriend in the caption.
"Also @tommypelphrey just cause I can't get enough of you," she wrote, adding a heart emoji.