Josh Brolin is one proud dad after one of his little girls had her first dance recital.
The 55-year-old actor shared a rare photo of his 4-year-old daughter Westlyn at her first dance recital. In the Instagram story photo, shared on May 21, the little girl is all smiles as she wears a pink dress with fringes on the skirt and a matching pink bow.
"So proud of my little girl on her first dance recital," the actor wrote on the photo, adding a handful of emojis.
Brolin shares Westlyn and daughter Chapel, 2, with wife Kathryn Brolin.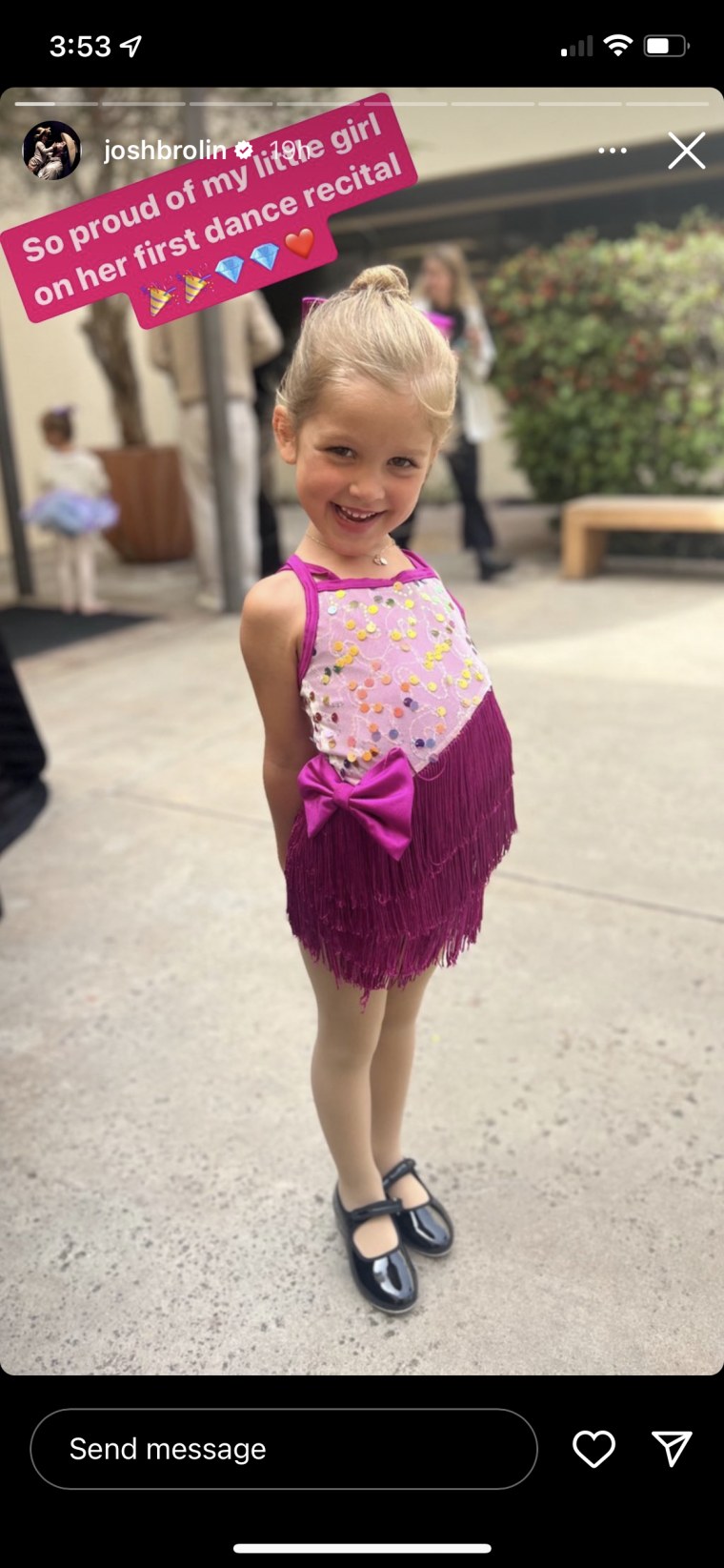 The "Deadpool 2" actor also shared a sweet snap of both of his little girls with his dad, actor James Brolin, and who appears to be his father-in-law.
"Grandpa(s) love," Josh Brolin wrote on the Instagram story, which shows his father holding Chapel and the girls' other grandfather holding Westlyn.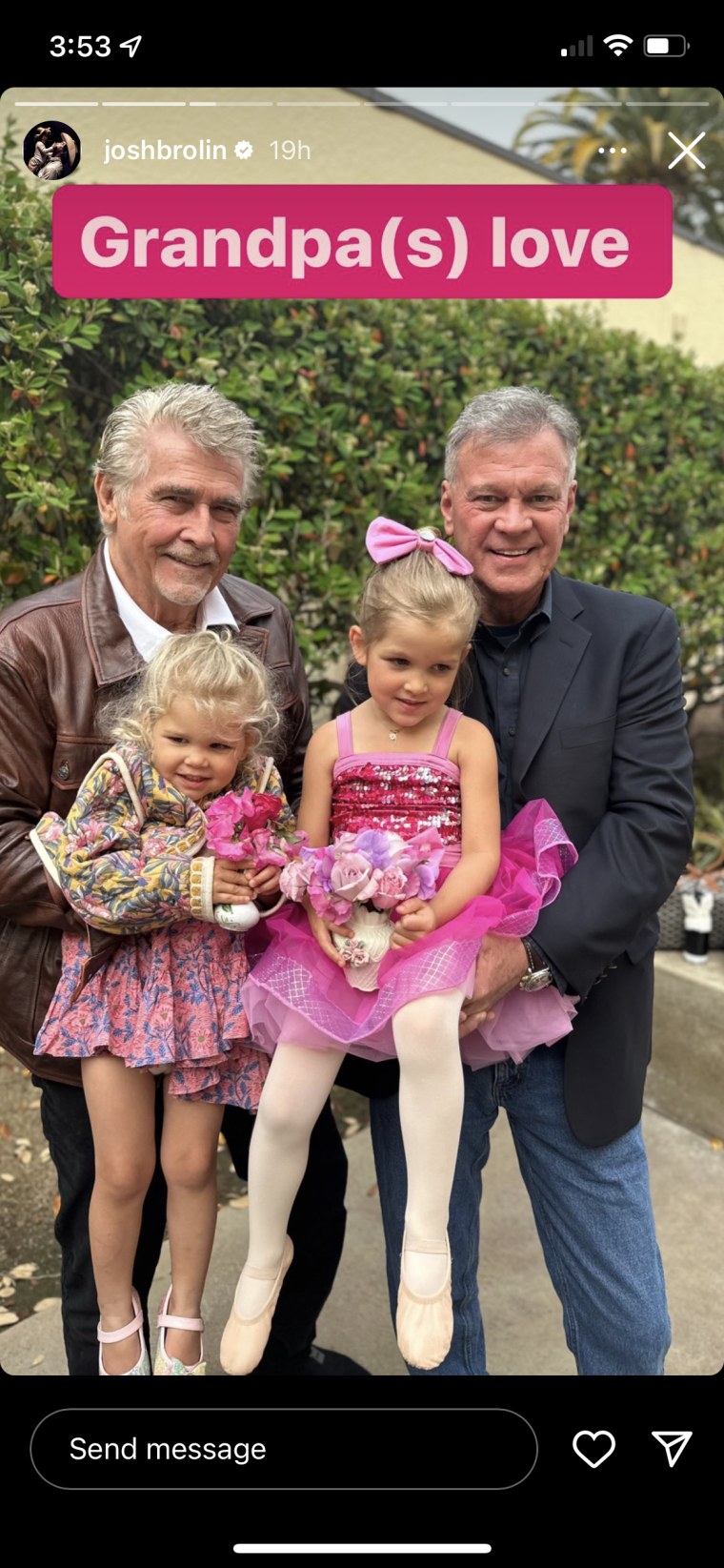 The "Goonies" star is also father to two adult kids, son Trevor and daughter Eden, from his first marriage to actor Alice Adair.
Josh and Kathryn Brolin tied the knot in September 2016.
Last year, during an interview with Variety's Actors on Actors, where Josh Brolin had to interview himself after Jeremy Renner was a "last-minute no-show," he joked about competing with his kids for attention.
"I know your daughter's an actress and she's doing amazing on 'Yellowstone,'" joked Josh, referring to the Peacock series his daughter Eden is in. "Do you ever feel competitive with your kids?"
"I do, especially the 1-year-old and the 3-year-old," he responded. "The fact that my older daughter's an actress, she's already out of the house and she's doing her own thing. But my younger kids are really trying to take the limelight from me right now and it's tough, you know?"
He jokingly added, "I bring them to school, and when I'm walking down the street, when somebody says, 'Hey, man, I love your work,' it makes it all worth it for me. But right now, there's been a lot of, like, 'Oh, my God, what a cute little kid,' and I'm like, 'Hello?'"