Joshua Jackson and Jodie Turner-Smith are splitting up, according to a divorce petition obtained by TODAY.com. The petition states that Turner seeks joint custody of the couple's 3-year-old daughter.
Turner-Smith, who filed the petition in Los Angeles County Court on Sept. 13, cited "irreconcilable differences" as the reason to dissolve the four-year marriage.
The couple married on Aug. 18, 2019, according to the petition. In 2021, Jackson shared during an interview on "The Tonight Show Starring Jimmy Fallon" that Turner-Smith proposed to him.
"She asked me, yeah, on New Year's Eve," said Jackson. "We were in Nicaragua. It was very beautiful and incredibly romantic. We were walking down the beach and she asked me to marry her."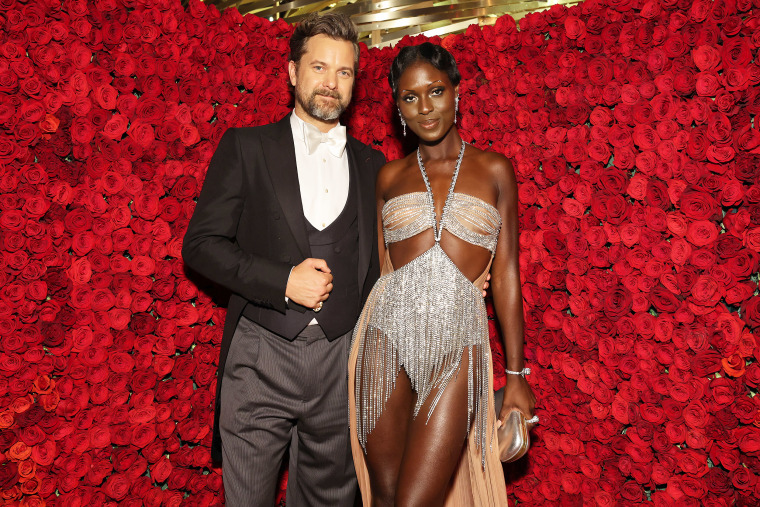 Jackson said Turner-Smith was "adamant" about making their relationship official and he called it "the best choice I ever made."
The "Dawson's Creek" star expanded in a later interview with Refinery29, explaining that while he accepted Turner-Smith's proposal, he was "old school" about getting the blessing from her father and stepfather before proposing himself on bended knee.
On April 13, 2020, the couple welcomed their daughter, Juno Rose Diana Jackson, according to the petition.
Here's everything the couple has said about parenting.
Jodie Turner-Smith is outspoken about the challenges for working moms
"Historically, women have always been asked to choose between being great mothers and great at their careers," Turner-Smith told Bustle in December 2022, adding, "Josh has always tried to maintain that I would always have all the support that I needed so that I could do both."
The "White Noise" star said she had additional childcare help from her mother, who lived with them, and often a nanny.
"Right now my daughter still comes with me most of the time, except when I go on trips that are under a week," Turner-Smith told the publication. "That has been working for us so far. Obviously it's challenging because I don't want to create a space in which my husband can't see her when he's working."
Joshua Jackson had baby anxiety
Jackson and Turner-Smith were expecting during the pandemic.
"I've never been a parent before, so I'm not quite sure how much of this is just first-baby anxiety and how much of this is pandemic anxiety," Jackson told BuzzFeed News' live show "AM to DM" the month before Turner-Smith gave birth. "Yeah, man, it's stressful. This is a lot to deal with." 
Jackson said his "Little Fires Everywhere" co-stars Kerry Washington and Reese Witherspoon gave him advice.
"In the very beginning, I was like, 'Who did I go to as an OB? What are the things I need to know now?'" Jackson told "AM to DM," adding, "But also, as it got a little bit deeper into it, just, like, how do you integrate your home life?"
Jackson added, "I have always kept my personal life and my work life pretty separate, but I don't think I want to do that going forward, because I want to obviously have my child around when I'm at work — and just asking them how they integrate those two things and how they create an environment inside a set that's a healthy place for a kid to be, because it's often not."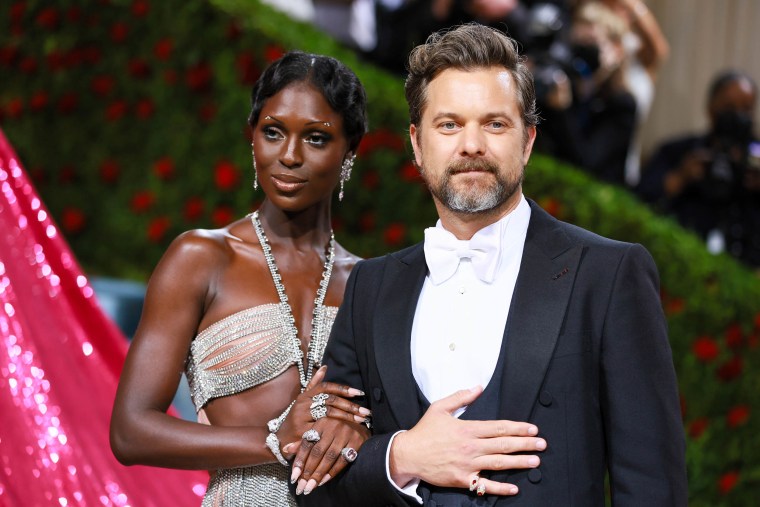 Parents are always learning
Jackson admitted that parenthood is eye-opening, while talking to E! News at a red carpet event.
"You don't know anything," Joshua told the outlet. "You just don't know anything until you get started. You don't have a choice. You dive right in one way or another.
"It doesn't matter how many classes or conversations or helpful aunts or parents, you don't know anything and then you learn everything," he added. "The baby teaches you as you go."
Joshua Jackson and Jodi Turner-Smith hope their daughter chooses her own path
The couple don't plan to pressure their daughter into show business.
"She is a child of two people in show business, but she won't be on camera for a very long time," Jackson told E! at the event. "She can have a childhood and if she chooses it, she can have it but we would never push her in that direction."
Turner-Smith shared more about their daughter's upbringing in a March 2023 interview with Elle UK.
"I love this little girl so much," Turner-Smith raved. "She's so funny. It's a big job to prepare children for the world. The best thing that we can do is let them touch the earth and be grounded and real — as real as one can be when you have the level of privilege that obviously my child has. I'm not acting like she's not a nepo baby. But I worked damn hard to have a nepo baby!"
As a mom, Jodi Turner-Smith thinks about beauty differently
Turner-Smith has said she wants her daughter to feel confident.
"That self-­assuredness is what is going to help her navigate life," she told Vogue in September 2020 about her daughter. "It's important to impart to my daughter what is beautiful about her, and about who she comes from and where she comes from, and what is powerful about that."
Diana Dasrath contributed reporting to this story.