Jenna Bush Hager's parents, former President George W. Bush and former first lady Laura Bush, gave her the "absolute best blessing" by never expecting perfection, she told to People in her new cover interview.
The TODAY with Hoda & Jenna co-host grew up in the spotlight with her father and late grandfather, George H.W. Bush, leading the country as presidents. Jenna said that being the granddaughter of a president was a shelter, "but when my dad became president, everything changed."
George W. Bush served as the 43rd president from 2001 to 2009. Jenna said that she and her twin sister, Barbara, hoped for ordinary teenage experiences, but that wasn't always the case — despite her father's promise.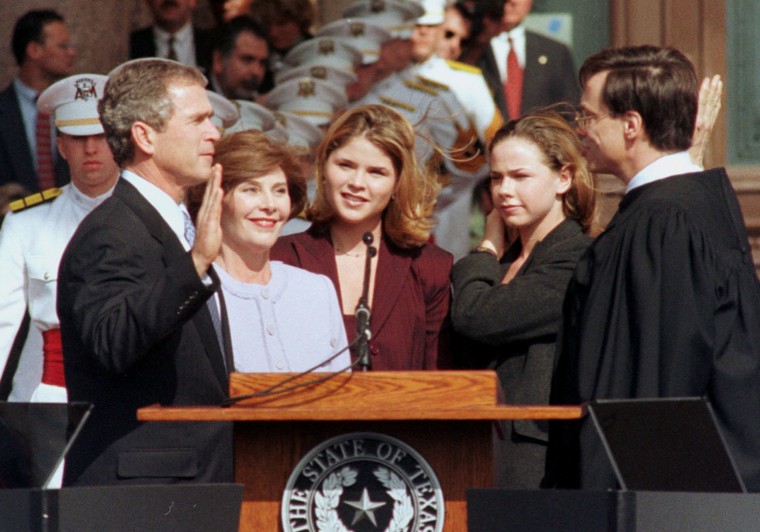 "We were 18, and he knew how badly we wanted just to go to college and live normal lives," Jenna, who studied at University of Texas at Austin, said. She and her sister, who attended Yale, had the Secret Service in tow.
"That was his promise to us: 'Don't worry. You can live normal lives.' Which ended up not being exactly true. We were maybe all slightly naive, to be honest."
While life at college may have been dull at times, tabloids still took an interest in her and Barbara's lives. Headlines left scars, she says, but she felt blessed by the way her parents handled the situations.
"The world was expecting us to be perfect," she tells the magazine. "But our parents did not, which is the absolute best blessing that they could have ever given us: the freedom just to be ourselves and to make mistakes."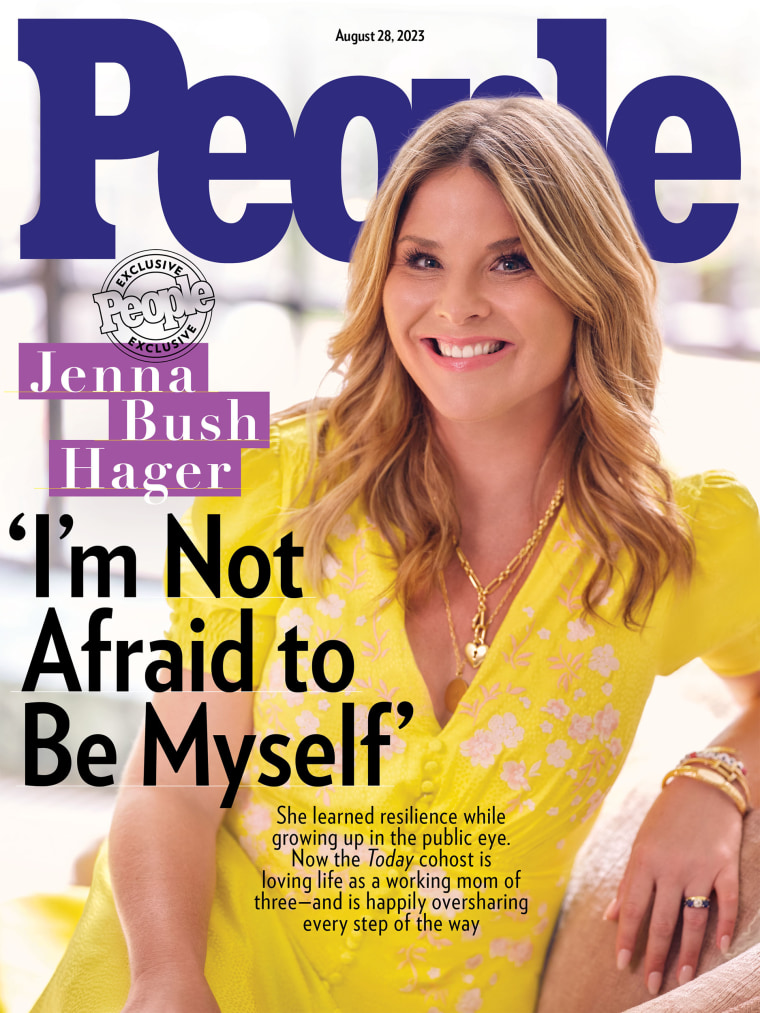 That's the way Jenna continues to live her life, she says now, as a mother to daughters Mila, 10, and Poppy, 8, and son Hal, 4, whom she shares with husband Henry Hager.
"There's something about growing up and having terrible things said about you, making mistakes publicly, then being able to bounce back and have resilience from that, which has allowed me to feel like I can live a really joyful life," she says, adding that it also prepared her for her TODAY responsibilities.
From sharing life stories about her days at the White House and Henry asking the then-president for her hand in marriage, to sweet moments with her three kids, her biggest heartbreak and more on live TV, Jenna is always sharing the real Jenna.
"I don't worry about what I share about myself," she says. "Frankly, I am a pretty open book."