Jane Fonda is an Oscar-winning actor, a fitness video pioneer and a bestselling author — but the one area of life she says she hasn't always succeeded in is motherhood.
The "80 for Brady" star — 85, who is mom to daughters Mary Williams, 55, Vanessa Vadim, 54, and son Troy Garity, 49 — revealed to CNN's Chris Wallace that she's learned as she has gotten older how to "show up" for her kids."I was not the kind of mother that I wished that I had been to my children," said Fonda. "I have great, great children — talented, smart. And I just didn't know how to do it."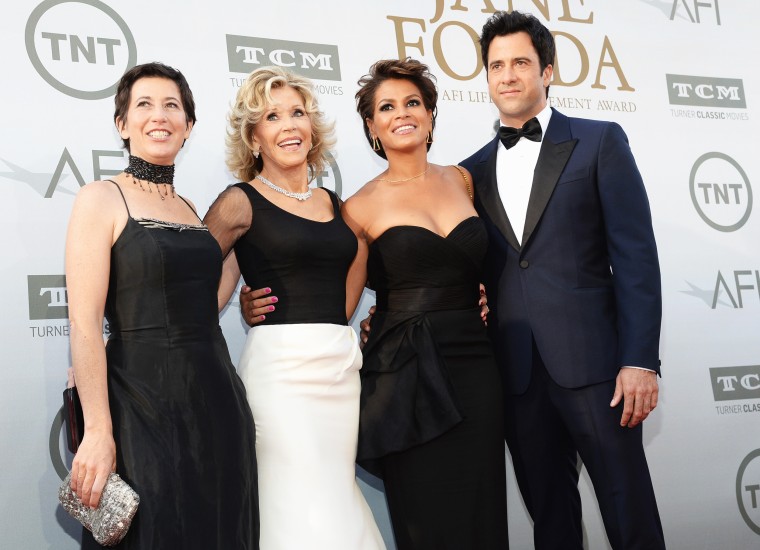 "I've studied parenting, and I know what it's supposed to be now. I didn't know then. So I'm trying to show up now," she added.
During the interview, Fonda shed tears over her own challenging relationship with her father, Hollywood legend Henry Fonda, describing how the pair bonded shortly before he died. "It's so important to try to clear everything up before you go," the actor said.
The former "Grace and Frankie" star revealed in September 2022 that she had been diagnosed with Non-Hodgkin's lymphoma. Two months later, she announced that her cancer was in remission.
The actor and activist had faced cancer before, including a 2010 breast cancer diagnosis and a 2018 surgery to remove a cancerous growth on her lip.
As far as death is concerned, Fonda doesn't fear it.
"I'm not scared of dying," she said, adding, "It's an adventure. I don't want to go. I still have a lot to do... But if I discovered that I had cancer again and there was nothing I could do, I'd be OK with it."
"What I'm really scared of is getting to the end of life with a lot of regrets when there's no time to do anything about it. It's one reason I'm trying to get it all done before I come to the end," she said, laughing.
Fonda previously opened up about her parenting regrets during a 2017 interview with The Edit.
"I didn't know how to do it," explained Fonda. "But you can learn, so I studied how to be a parent. It's never too late."
"I am trying to make up for what I didn't know before," she added. "When I die, I want my family to be around me. I want them to love me and I have to earn that. I'm still working at it."