Ireland Baldwin is expecting her first child!
Baldwin and musician André Allen Anjos, whose stage name is RAC, shared the exciting news in a joint Instagram post on Saturday, Dec. 31.
The model posted a photo of a sonogram projected on an ultrasound machine, simply captioning the post, "Happy New Year" with a red heart emoji. 
On her Instagram story, Baldwin addressed some of the comments that thought she was joking and instead shared a sonogram featuring a dog.
The 27-year-old posted a photo of her positive pregnancy test, writing, "it's not a dog lol."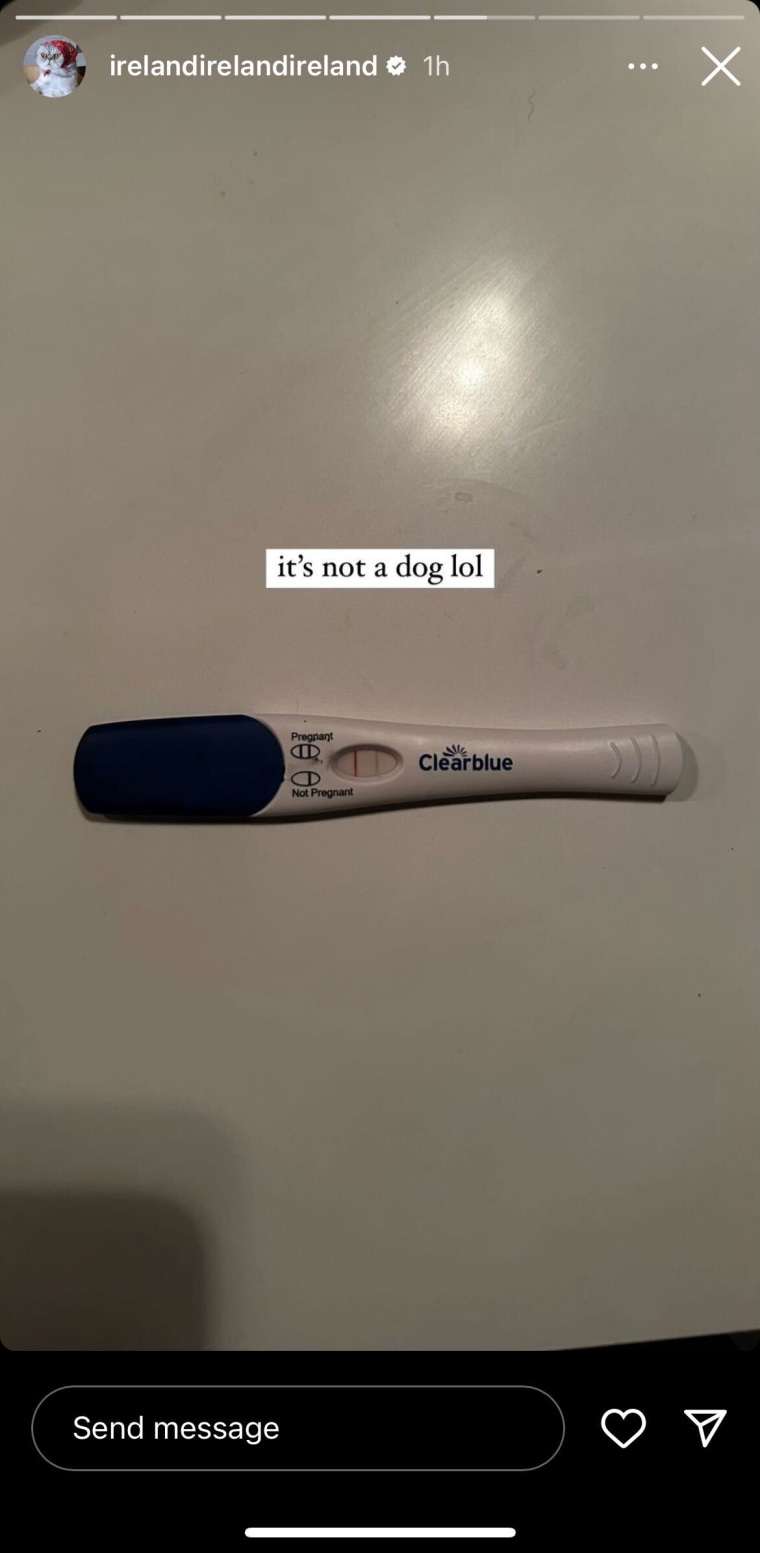 For further proof, she shared a candid photo to show the reality of her pregnancy. In the snap, Baldwin sat on the floor of the bathroom, slightly leaning forward in front of the open toilet.
"If I haven't gotten back to you RE good times, projects, inquiries, responding in general… it's because this was me for the past while," she captioned the photo. "I'm not ignoring you."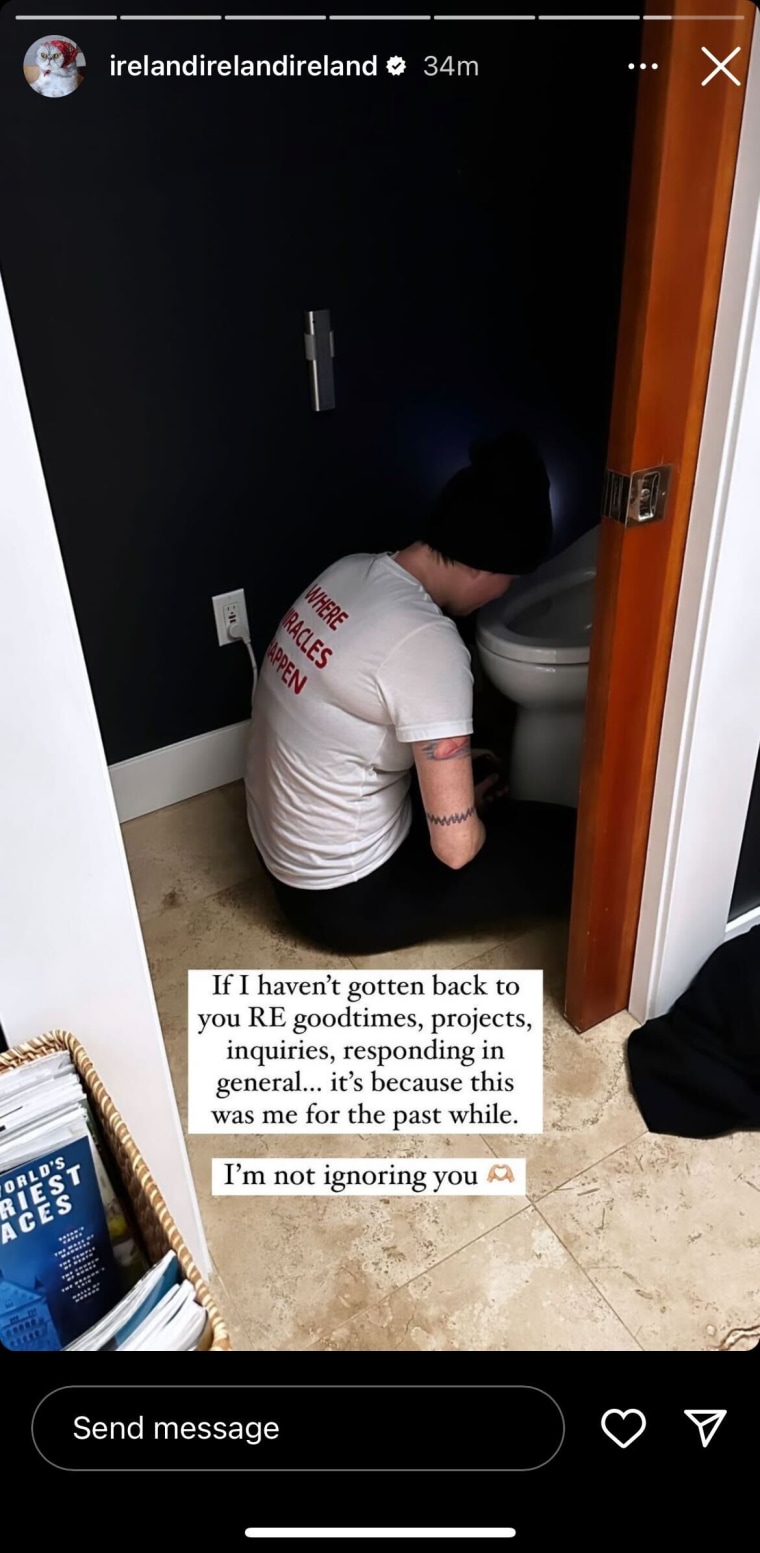 RAC, who co-founded Oregon-based café Good Times with Baldwin, shared a photo from the doctor's office on his Instagram story, stretching his arms out as he held a series of five sonogram photos. 
He wrote, "first ultrasound a few months ago," on the photo, adding a red heart emoji.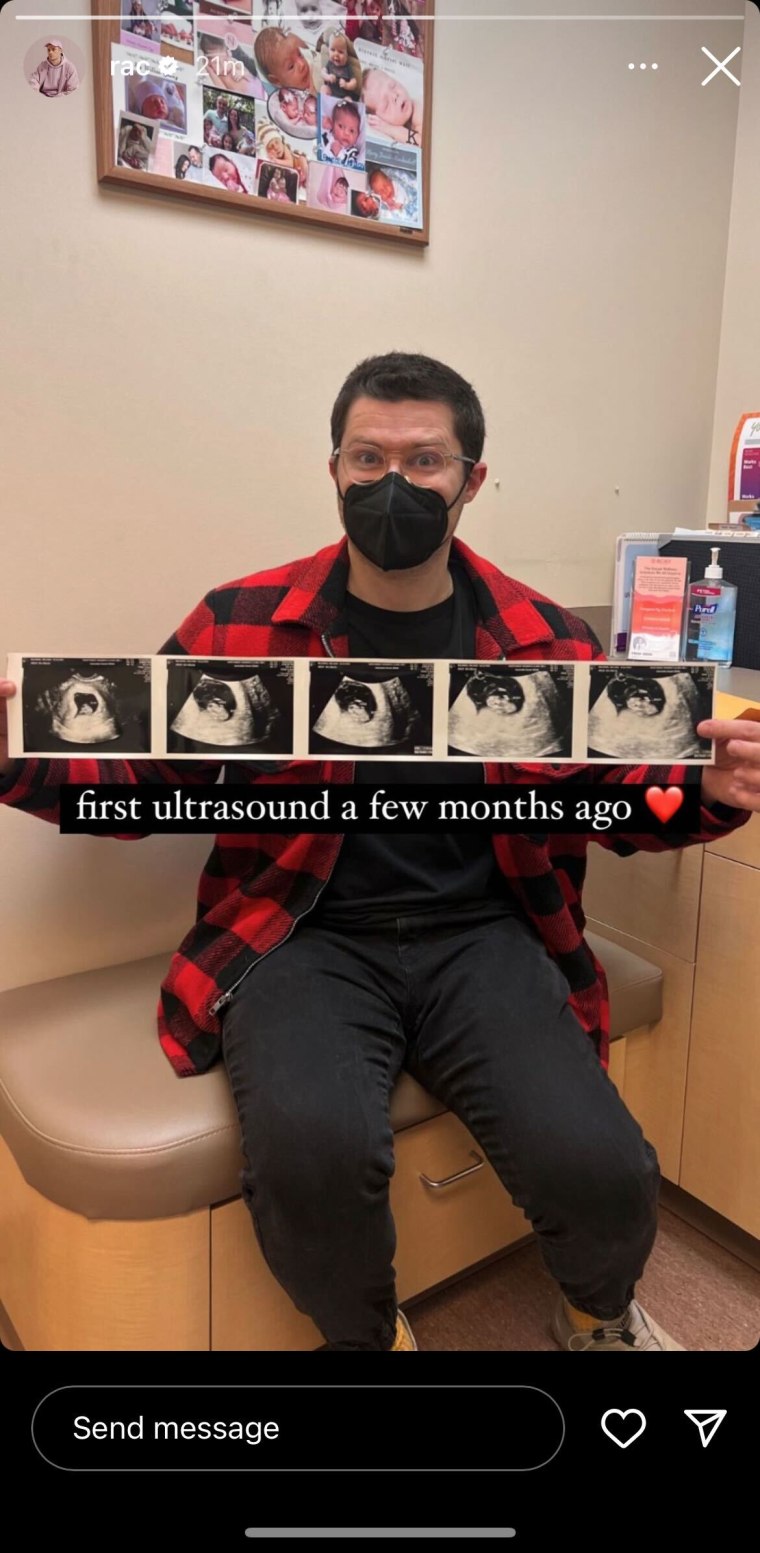 The comment section of their announcement was flooded with love and support from fans, celebrities and family, including Baldwin's cousin, Hailey Bieber, who wrote, "cryin." 
"Congratulations love!" Paris Hilton commented.
Sarah Paulson added, "Omg!!!!! Congratulations!!!"
"Yay can't wait to meet you little one," Rumor Willis, who is expecting her first child as well, wrote.
While it appears Baldwin's Instagram has been recently wiped, featuring only a handful of posts, RAC has shared several glimpses into their relationship on social media, including spending Valentine's Day together and attending a summer wedding with one another in Paris.
On Oct. 23, RAC posted a montage on Instagram set to The Cure's "Just Like Heaven," showing several photos and videos of Baldwin and shots of the couple to mark her 27th birthday.
In the caption, the musician wrote, "happy birthday @irelandirelandireland you make me feel alive."