Ice-T says his life started over when he had his daughter Chanel.
The 65-year-old actor and rapper reflected on once again becoming a father later in life and wanting to be in top shape and health for his now-7-year-old girl.
"Muhammad Ali said it best, 'When a man has a child in the second half of his life, after 50, it resets his life,'" he said on V-103's Big Tigger Morning Show on March 25. "It started my life over."
The "Law & Order: SVU" actor — who welcomed Chanel in 2015 with wife Coco Austin — continued, "I got back healthy, now I'm back in the gym, I'm looking good, sharp, I'm strong. I've got to live. I can't go nowhere. I've got to keep chasing these bags. I got a baby girl."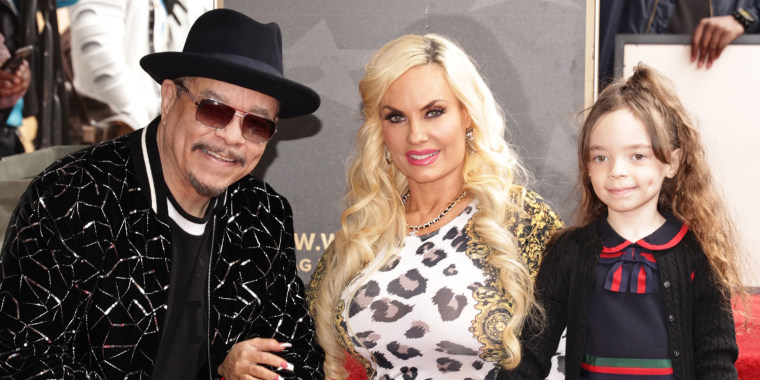 Ice-T — whose real name is Tracy Lauren Marrow — is also father to daughter LeTesha Marrow, 47, and Tracy Marrow Jr., 31, from previous relationships.
The father of three continued elaborating how Chanel and his wife changed his life.
"I've got two (other) kids, but this baby right here really activated my life. You've got to do it right," he said. "I'm with somebody I love. Me and Coco have been together 22 years, so I'm in a good place."
Ice-T said that he and Austin don't plan on having more children.
"She doesn't want any more kids. You know, one and done," he said. "Like I said, I already have a couple of kids, you know, grown kids."
He also noted that Chanel is great at being an only child, saying, "She takes up all the space in a room."
In February, when receiving his star on the Hollywood Walk of Fame, he touched on his daughter's talent.
"Let me shout out my family," he said. "My son, my daughter, Coco, my wife. (Chanel), who obviously is in the position to stand behind one of these podiums one day. She has no fear of the stage."
Chanel would later prove that she's following in her father's footsteps when she created an impressive TikTok video showing off her acting and directing skills.
"Newest Actress, Editor and Director.. Chanel did this all by herself. Then showed it to me and Coco.. Not bad for a 7yr old," Ice-T wrote alongside a video of his daughter lip-syncing to "Meant to be Yours" from the original West End cast performance of "Heathers."