Hoda Kotb has loads to gush about when it comes to her experiences in New Orleans and why it's important for her to share the city with her daughters.
The TODAY co-anchor is the cover star of Southern Living magazine's annual "South's Best" issue, and in the special double issue, she dives into all the things she loves about New Orleans. In a special video for the feature, Kotb shared why inspiring a connection to the Big Easy in her daughters, 5-year-old Haley and 3-year-old Hope, has become a top priority.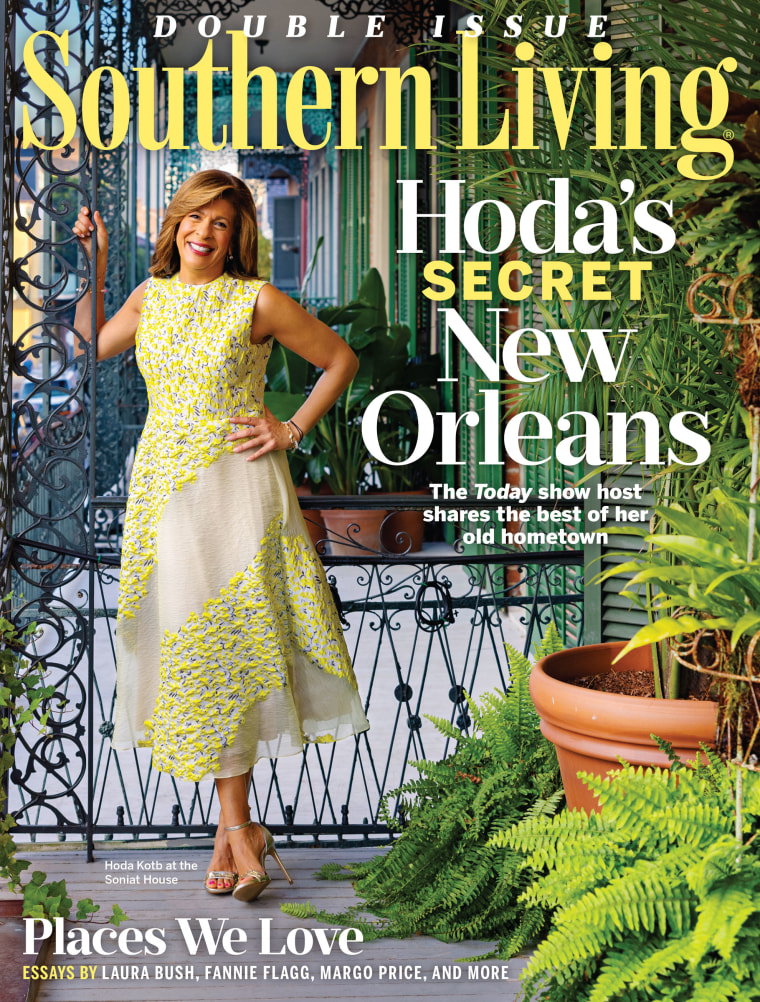 "New Orleans has a heartbeat. It is alive. When the city celebrates, we celebrate, and when the city hurts, we hurt. It has a soul. That's how I would describe New Orleans," she shared in the video. "I want Haley and Hope to know that they have another place to call home."
"I want them to understand that when they get off the plane and they walk into the city, they're going to get a warm embrace," she added of the city which is world-renowned for its music, cuisine and Mardi Gras celebrations. "I want so badly for this to be part of their lives because it's such an important part of mine."
Touching on her zest for the city's culture, Hoda noted her desire to see her daughters experience everything from the city's historic French Quarter to its lively people.
"I want them to have the feeling of eating a warm croissant or a warm beignet," she noted. "I want them to know the feeling of a random jazz band popping up in the middle of nowhere and music and people dancing and people not caring what people think. I want them to know that life so (that) they will (come) here their whole lives. And I think it's going to end up being a place that they feel like is home."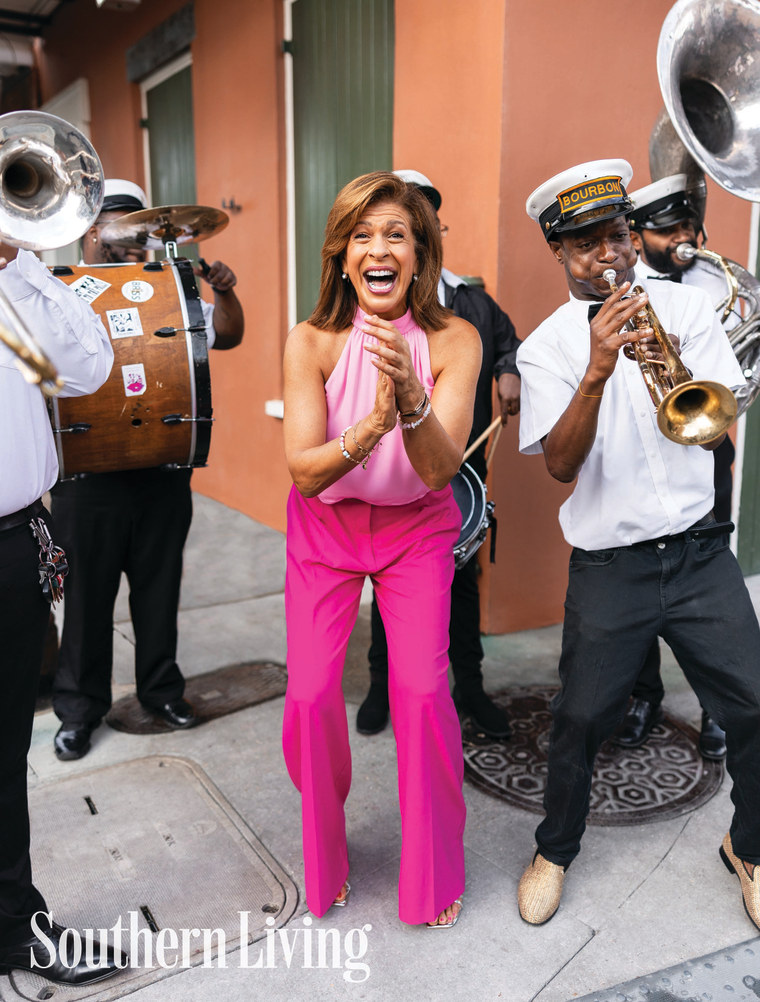 Before joining NBC, Hoda lived in New Orleans from 1992 to 1998 while working as a local news reporter. In the years since, she has often spoken about her deep love for the historical city and the impression that its places and people have left on her.
"I always said like the first time I got off the plane in New Orleans, my love affair started," she recalled back in 2018 during a visit to cover New Orleans' Tricentennial. "I fell passionately, madly in love with the city, and it never stopped."
Last year, Hoda brought her daughters to the city for the first time — an experience that was documented in part for "TODAY with Hoda & Jenna."
"It really is awesome," Hoda explained of sharing the city with her two girls at the time. "Honestly, to bring your kids here. I mean, they're overwhelmed ... This is such an incredible place and an incredible city."
"Y'all know how when y'all have a friend that's doing exactly what she should be doing, and you're watching it?" the fourth hour's Jenna Bush Hager asked viewers about watching Hoda with her daughters in a place she knew had meant so much to her co-host. "That's what I was doing. It was beautiful. It's just so fun to see you here with your girls." 
Southern Living "South's Best" issue hits newsstands Friday, March 17.