Gigi Hadid is opening up about her new life as a mom to her 2–year-old daughter, Khai.
The supermodel, 27, welcomed her first child with ex Zayn Malik in 2020. Since then, she has rarely spoken about motherhood and has only shared glimpses of the toddler on Instagram that don't reveal her face. 
But in a new interview with British newspaper The Sunday Times, Hadid spoke about raising Khai and becoming a mother at a young age. 
"She has already given me so much," she said, gushing about her daughter in the March 5 article.
Hadid continued, "I always wanted to be a mum, but I was never obsessive about it or (thought that) I was put on this Earth to be a mum."
She said having her daughter at 25 years old "was a blessing."
"I'm so glad to be a young mum," she told the outlet.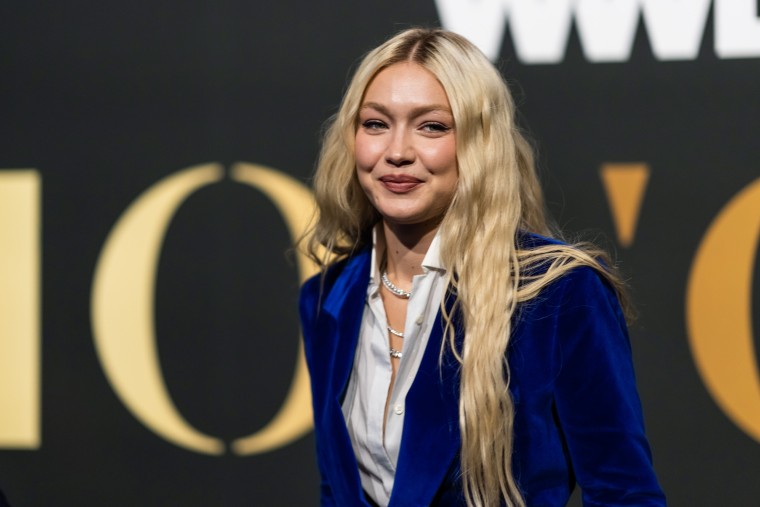 The "Next in Fashion" co-host also explained how she co-parents with Malik, 30, without directly mentioning his name.  
She shared it is important for couples who co-parent to prioritize "keeping the importance of the child's happiness at the forefront." 
The constantly busy model said she tries to plan her work schedule around the times when Khai is with Malik. 
"You have a long life alongside this person," she said. "That she can be with both parents makes me very happy."
Hadid revealed that Khai has some British mannerisms and tendencies that she inherited from the musician. 
"She's clearly a child who was grown in my stomach eating a lot of British food — breakfast, beans, curries. And she still eats like that," Hadid shared.
The proud mom added, "She even says some words with a little (English) accent, which I love." 
Malik and Hadid's on-and-off again relationship began in 2016. She first confirmed that they were expecting a baby together in April 2020 during an appearance on "The Tonight Show Starring Jimmy Fallon."
In September 2020, Malik announced the arrival of their "healthy & beautiful" baby girl on Twitter.
"To try put into words how i am feeling right now would be an impossible task," he wrote at the time. "The love i feel for this tiny human is beyond my understanding. Grateful to know her, proud to call her mine, & thankful for the life we will have together x."
In January 2021, she subtly revealed her daughter's name by changing her Instagram bio to "khai's mom."
Last year, Hadid stopped by Sunday Sitdown with Willie Geist and shared an update about being a mom.
She praised her daughter and called her a "genius" in the September 2022 interview. 
"I think that's what everyone says about their kid," she with a laugh before adding that the little one is "so mobile from so early in the morning." 
Hadid described the toddler as "very brave" and said she is frequently "jumping off things."
Relating to every concerned parent everywhere, she added, "We're practicing doing dangerous things carefully."