David Beckham celebrated his family in a sweet Easter post full of candid images, including a cute throwback video of his oldest child, Brooklyn.
The retired soccer legend, 47, whose wife is fashion designer and former Spice Girl Victoria Beckham, shared an Instagram carousel on April 10 that kicked off with an adorable video of the couple's son Brooklyn, 24, when he was just a toddler.
The footage shows little Brooklyn happily munching on an enormous chocolate Easter bunny that's nearly his size as he hides alone in a closet.
Victoria Beckham, 47, can be heard speaking from behind the camera. "We lost Brooklyn, and we found that he let himself into my room, got his egg out of the box and was slyly eating it," she explains as she records and walks toward her son in the closet.
"Turn him around and show us, Brooklyn. Show what the bunny looks like now," says the adoring mom.
"When Mummy came in, the bunny had lost part of his ear and his nose," she continues, laughing.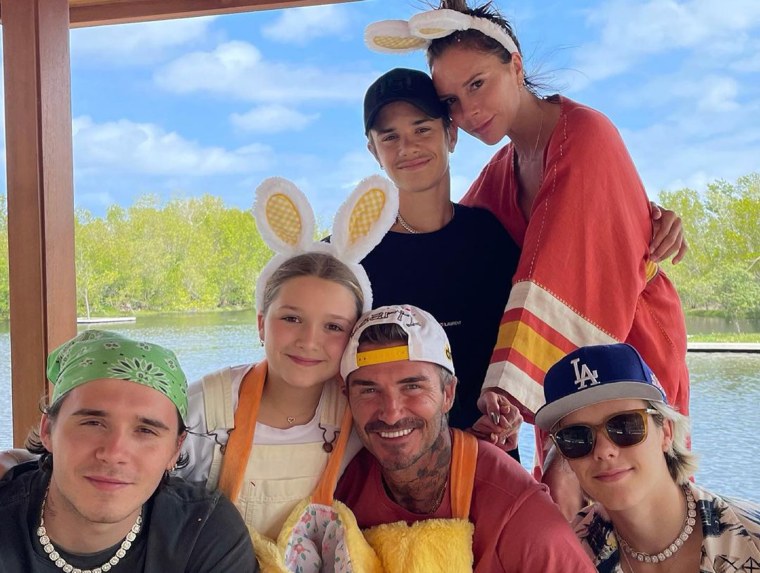 "Is he nice, Brooklyn?" the fashion designer asks her son, who nods in the affirmative.
David Beckham's post also included a more current family photo showing the Beckhams posing alongside Brooklyn and the couple's younger children: sons Romeo, 20, and Cruz, 18, and daughter Harper, 11.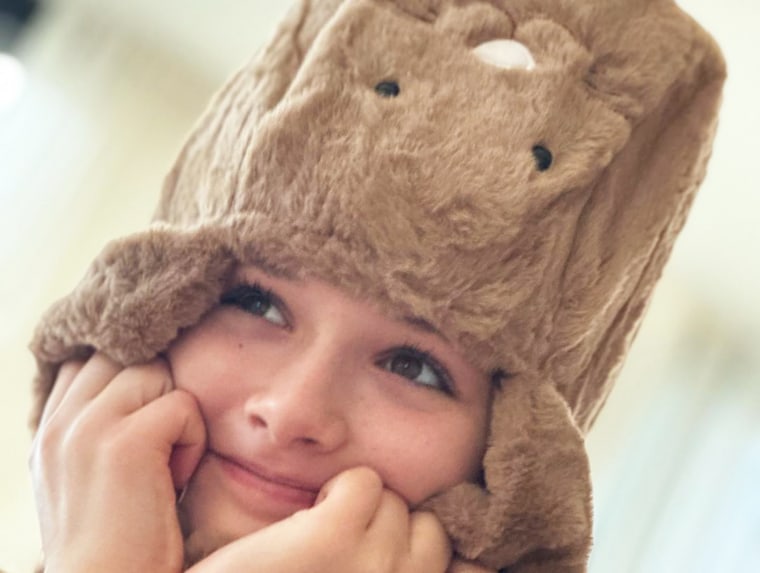 The English athlete also shared candid shots of his kids celebrating the holiday, including an adorable shot of Harper wearing a bunny hat.
"Happy Easter, I love you all," David Beckham wrote in his caption, tagging each of his family members and adding several cute chickadee emoji.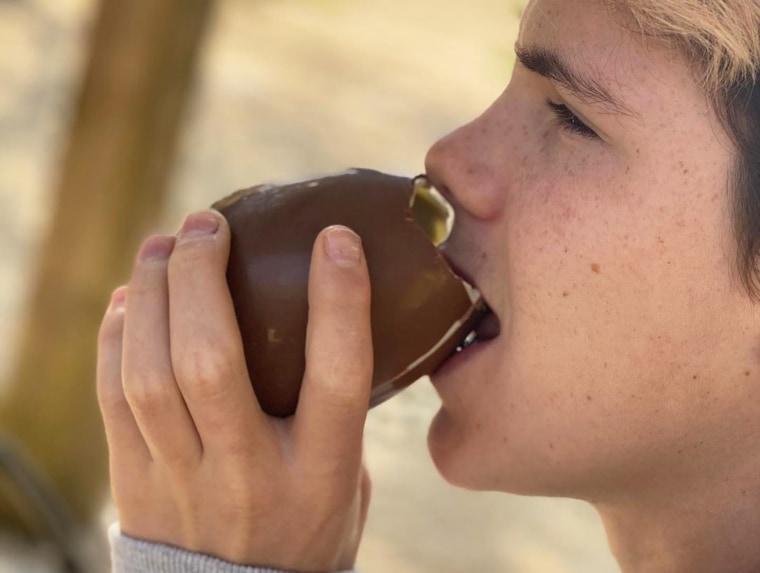 Brooklyn Beckham's wife, American actor Nicola Peltz Beckham, commented to say how much she adored the video of her husband eating his Easter bunny. "Favorite video of Brooklyn ever!" she gushed.
Fans responded to say how much they enjoyed seeing images of the family having fun together.
"Nothing more precious than memories like this, especially when they've grown up and flown the coop. How lovely," wrote one. 
David and Victoria Beckham also took time out from Easter to congratulate Brooklyn and Nicola on their first wedding anniversary.
"Happy one year, you two," David Beckham wrote over an image of the young husband and wife dancing in front of a sunset that he shared in his Instagram story.
Victoria Beckham shared a photo on her own Instagram page, writing, "So special to be together to celebrate your 1st wedding anniversary ... we love you."
Related: