Courteney Cox brought a special guest to the premiere of "Scream VI" in New York City.
The "Friends" star was accompanied by her daughter, Coco Arquette, 18, who hit the red carpet in a corset-style red dress with platform heels for the opening of the latest installment of the slasher franchise starring her mother.
Cox, 58, wore a black blazer and tights with black heels as she spent a night out with her daughter, whom she shares with ex-husband David Arquette.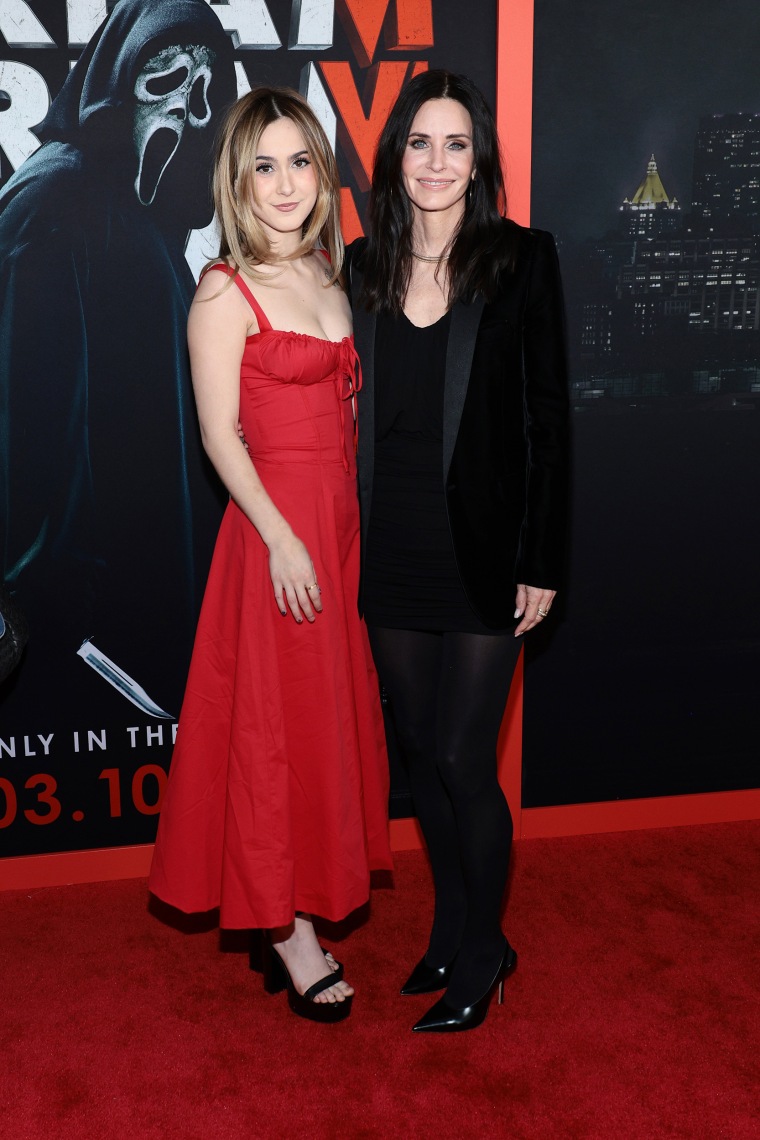 The two were shown lovingly holding hands and standing arm in arm on the red carpet at AMC Lincoln Square Theater in Manhattan.
Cox reprises her role as talk show host and survivor Gale Weathers in the latest "Scream" film. Coco wasn't even born yet when the original "Scream" featuring Cox and Neve Campbell was released in 1996.
The younger Arquette also accompanied her mom last month when Cox received a star on the Hollywood Walk of Fame.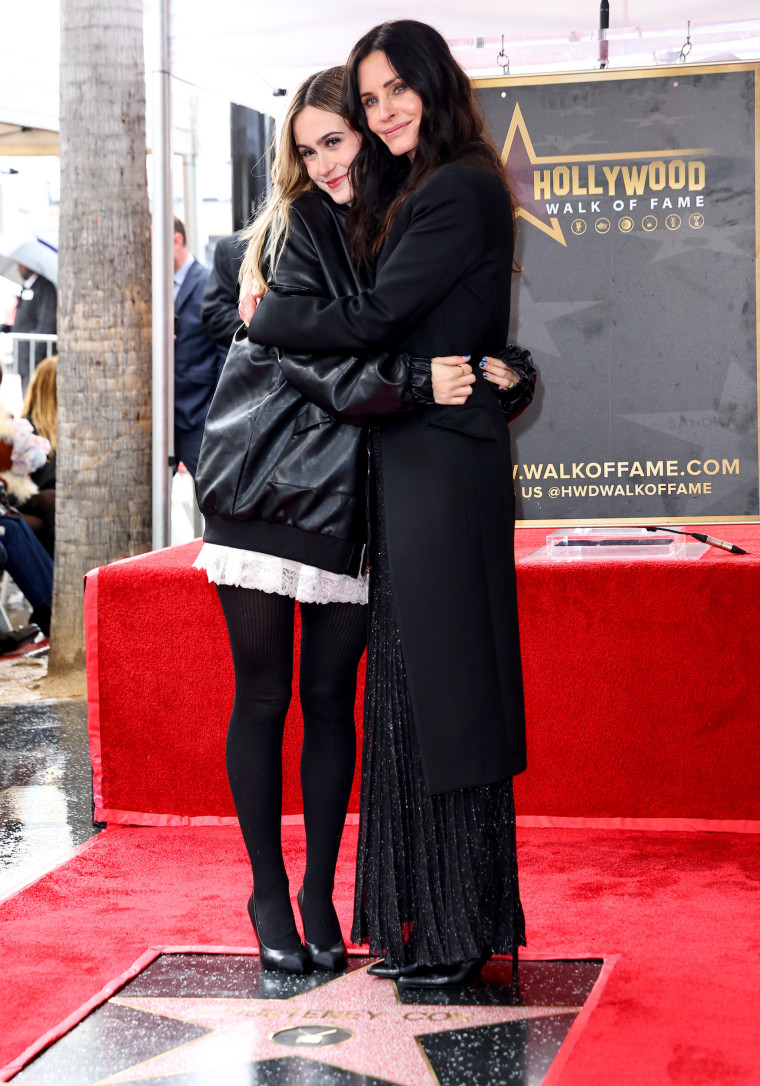 Oscar winner Laura Dern and Cox's former "Friends" co-stars, Jennifer Aniston and Lisa Kudrow, were also there to crack some jokes and celebrate the Hollywood milestone.
Cox also referenced Coco in the crowd during her speech.
"Seriously, Coco, it's not easy to grow up in this business," she said. "And I just want you to know you shine your own unique light, and I love you so much, and I'm so proud of you. I'm proud to be your mom."