Christina Applegate twinned with daughter Sadie Grace LeNoble, 12, at the Screen Actors Guild Awards on Feb. 26 in Los Angeles.
The "Dead to Me" star wore a long gown that resembled a tuxedo, with a train bringing up the rear, along with a cane that said "FU MS," in reference to her having multiple sclerosis.
Her daughter, meanwhile, sported a black shirt with black coat and black pants, complemented by boots and a cap on her head.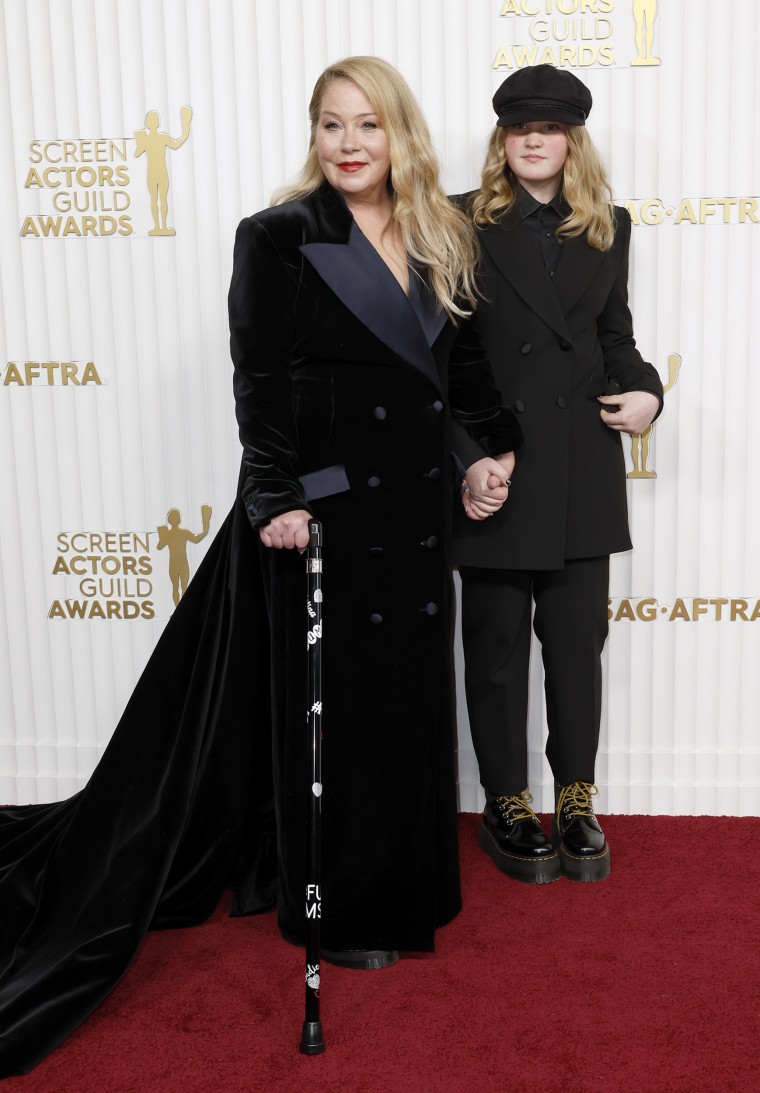 Applegate shares Sadie with husband Martyn LeNoble. The mother and daughter have done the matching thing before, too. In January, the duo attended the Critics Choice Awards in black suits, with Applegate referring to Sadie on Twitter as the "best date ever."
Applegate, who revealed her MS diagnosis in 2021, has indicated that the SAG Awards will mark the end of the line for her when it comes to these types of events.
"It's my last awards show as an actor probably, so it's kind of a big deal," she told the Los Angeles Times earlier this month.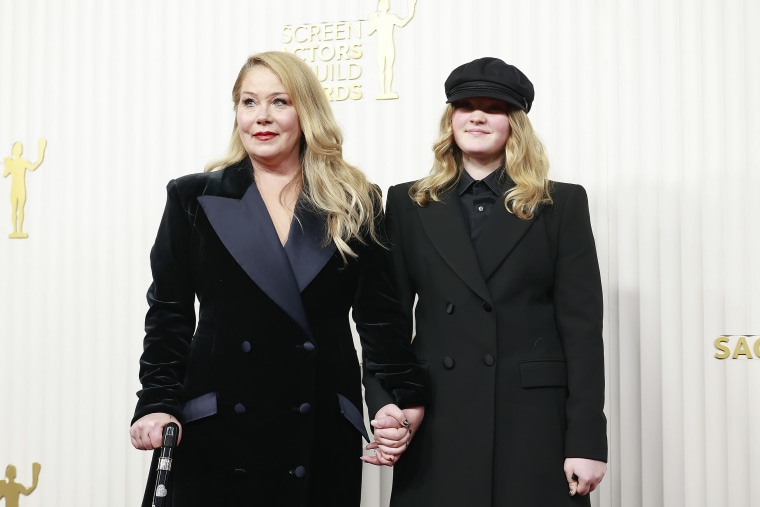 The actor, who has also said "Dead to Me" will most likely mark her final big role, has gushed about the bond she shares with Sadie.
"You are so much more than even you know," Applegate said about her daughter while getting her star on the Hollywood Walk of Fame in November 2022.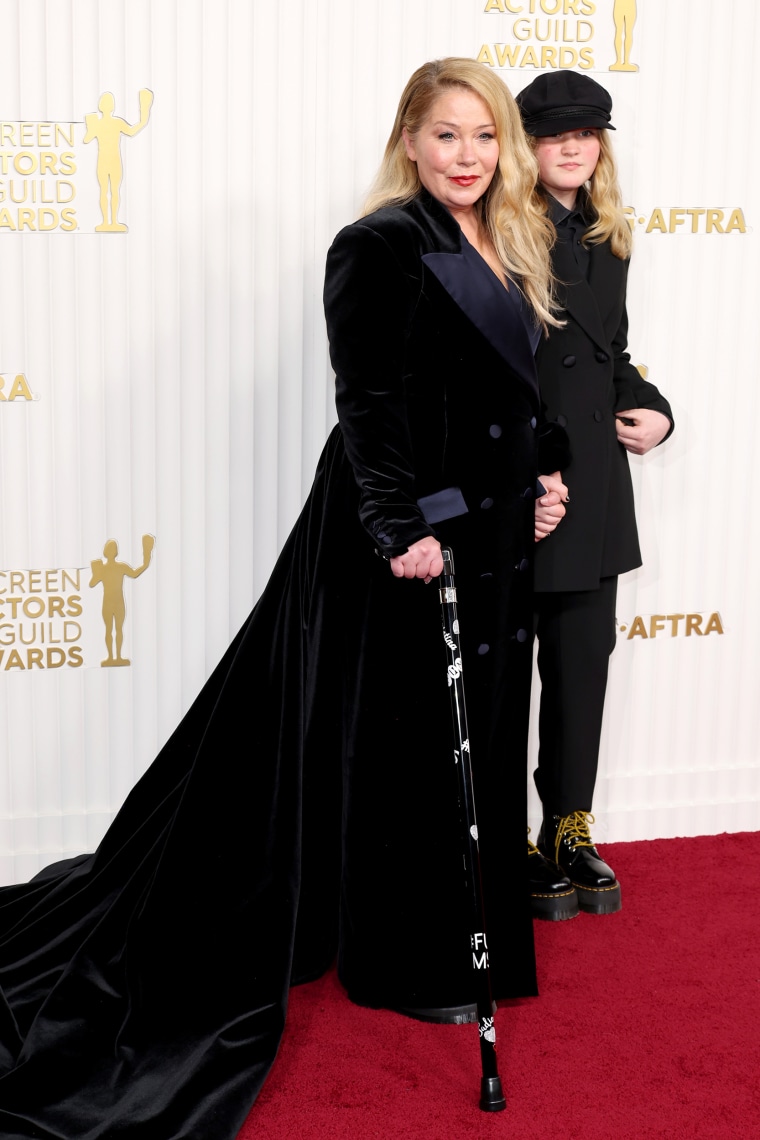 "You are so beautiful and kind and loving and smart and interesting and I am blessed every day that I get to wake up and take you to your school," she added while crying.
"You are my everything. Thank you for standing beside me through all of this," she continued.
Related: