Bethenny Frankel's daughter, Bryn, is getting real about what it's like to have the Skinnygirl founder and former "Real Housewives of New York City" star as her mom.
"You can tell the truth," Frankel told her daughter.
"It's crazy," Bryn, 13, told Hoda Kotb June 27 during TODAY's fourth hour.
After hearing her reply, Frankel, who was filling in for Jenna Bush Hager, laughed at the top of her lungs.
"What's crazy about it?" Hoda asked with a smile.
"Like, all of the stories and everything," Bryn said.
"Adventures — every day," Frankel chimed in.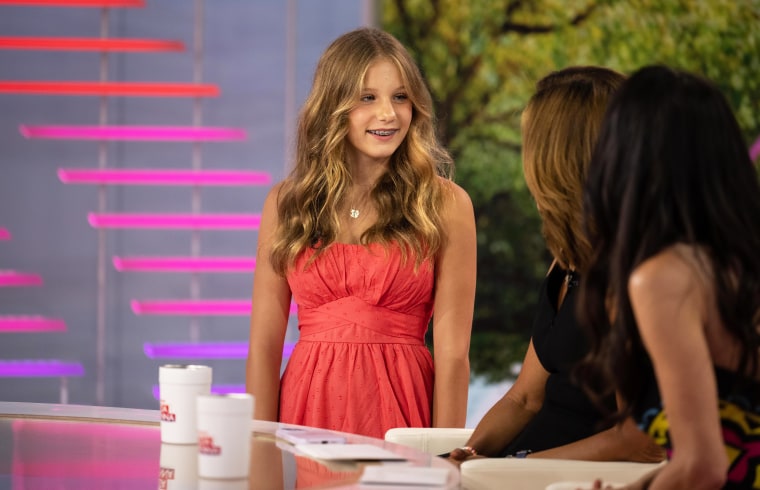 The teenager then talked about her mom's parenting skills and said Frankel can be "strict" at times.
"You just are," Bryn said. "You reach a point, and then you get really mad."
But even though Frankel may lose her temper, she told Hoda, who's a mom of two kids, Haley, 6, and Hope, 4, that it can be very rewarding to parent a teen.
"It's amazing. You're going to love it though," she said. "You're good at it because you're very thoughtful about it. You have to be thoughtful about it, and you are. You're in the — you know it's the ocean. It's moving. You cannot predict the ocean. You cannot predict the tide. You have to swim under the wave. You cannot fight the wave."
In May, Frankel celebrated her daughter's 13th birthday by sharing a few Instagram photos of Bryn over the years.
"I may work hard in business but there is nothing I take more seriously than being a mother to this sweet, beautiful baby girl of mine," Frankel wrote at the time. "Every parent gushes, so I will try to restrain myself, but she is perfect."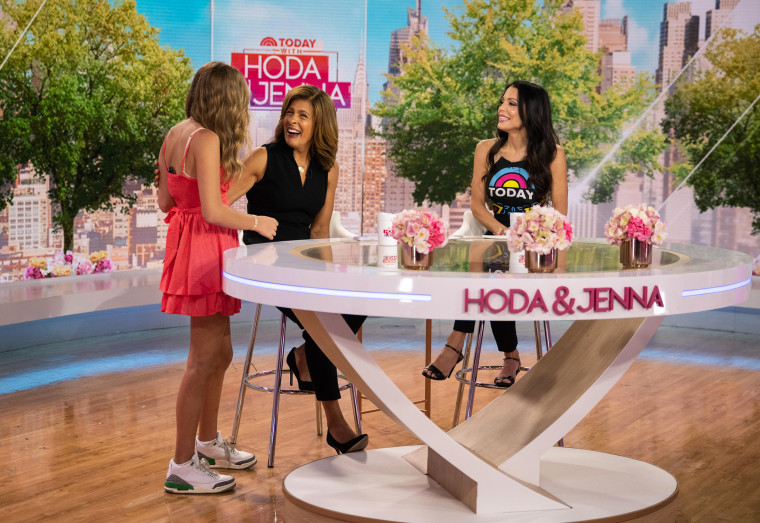 "I can't believe how loving, sweet, silly, natural, grounded and just all around good she is," Frankel continued. "She was born a nice girl and she has never strayed. She was blessed with as many gifts as I have flaws, and I am so grateful to go through this beautiful life with her. Happy 13th birthday to my sweet angel Bryn. You have given me everything I have ever needed in this lifetime and I am so grateful.🎉🎂❤️."
Frankel shares her daughter with her ex-husband Jason Hoppy.