Forty years after the technology was first used successfully, even after millions of IVF births, in vitro fertilization is often discussed in whispers. But some celebrities who've struggled with infertility are stepping up to talk about IVF — and the beautiful babies that resulted from it.
Chrissy Teigen has been brutally honest about her experiences using of in vitro fertilization (IVF) to have children with husband, John Legend.
"I think hearing success stories gives people hope. I am all for talking about IVF," Teigen shared on Instagram.
While Teigen is one of the more outspoken celebrities who relied on IVF, the "Lip Synch Battle" host is not the only one who benefited from IVF advances over the 40 years since the first test tube baby, Louise Brown, was born. Here's some famous women who are moms with a little help from science.
1. Chrissy Teigen
Teigen used IVF to have both Luna, 2, and her 9-week-old, Miles. The supermodel has always been open about her struggles with infertility and how she and Legend selected each baby's sex during IVF. While she's happy to have two successful pregnancies, she shared with SELF magazine how stressful infertility is.
"Emotionally, it could be really hard," she said in the Self interview. "You have these high-highs and low-lows, and you're like a cuckoo pants."
2. Kim Kardashian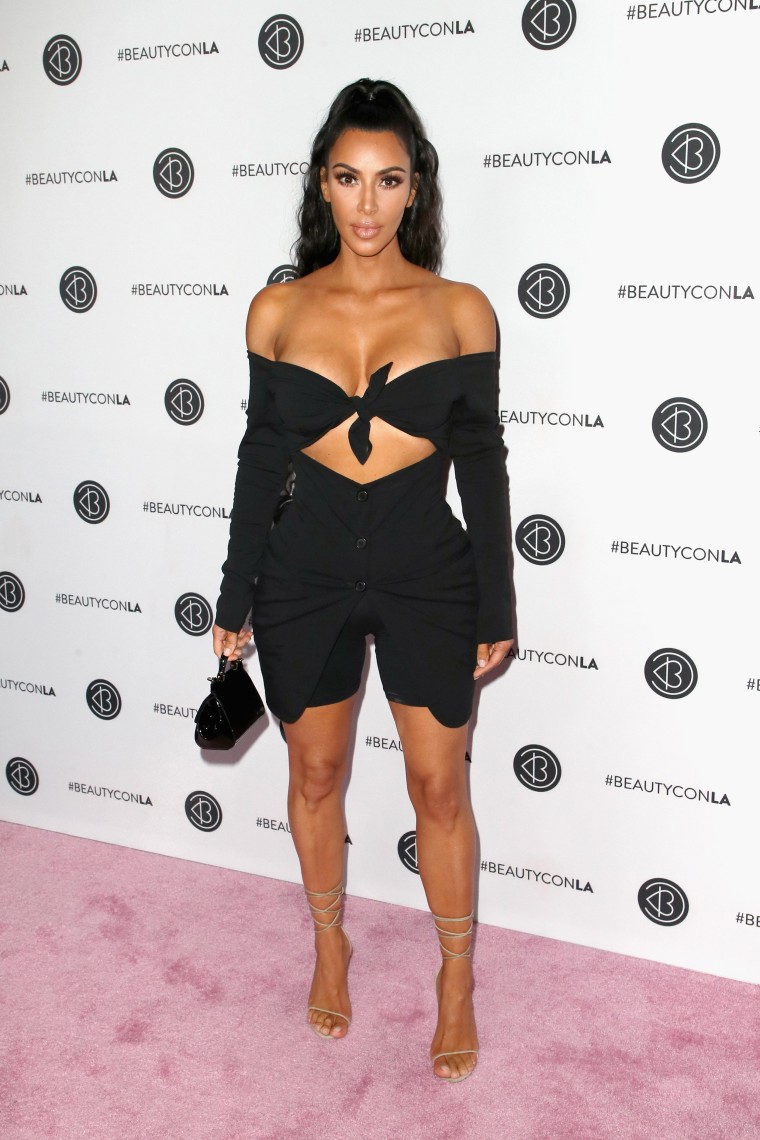 The reality TV star experienced complications when giving birth to daughter, North, including preeclampsia and placenta accreta. And, Kim Kardashian suspected that getting pregnant again might be challenging, according to People Magazine. After trying for eight months with husband Kayne West, they began working with fertility specialists for IVF and she gave birth to son, Saint, 2. The couple had a third child, Chicago, this January with the help of a surrogate.
3. Courteney Cox
As Courteney Cox was making people laugh on "Friends," she was grappling with private tragedies of miscarriages and infertility as she tried having a baby with ex-husband David Arquette, Cox told Dateline in 2004. She underwent two rounds of IVF before becoming pregnant with her daughter, Coco, who is now 14.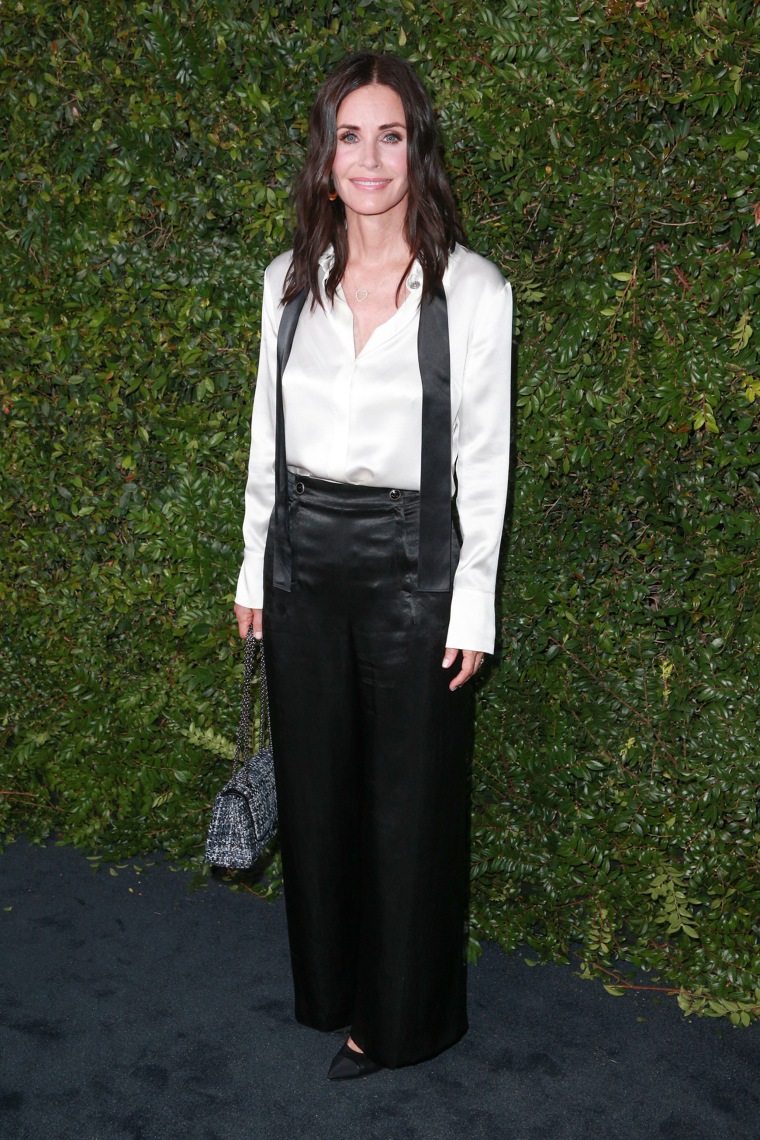 4. Brooke Shields
After a miscarriage and several unsuccessful rounds of IVF, Brooke Shields tried one last round of IVF at age 36, according to Fertility Today. That last effort worked: She became pregnant in 2002 and gave birth to daughter, Rowan, in 2003. In 2006, she gave birth to a second daughter without the help of IVF. In her book "Down Came the Rain," Shields wrote about how grueling it was.
"The whole process was quite an ordeal, and we became slaves to the time of day and to little vials of liquid," she wrote.
5. Celine Dion
Like many others, becoming a mom wasn't easy for the Canadian singer. When Celine Dion first tried to in her early 30s, she needed one round of IVF to become pregnant with son Rene-Charles, 17. As she and husband Rene Angelil tried again when she was in her 40s, it was even harder. She experienced a miscarriage and went through six rounds of IVF before finally becoming pregnant with her twin sons, Nelson and Eddy, now 7.
6. Emma Thompson
After undergoing IVF in the late 1990s, actress Emma Thompson finally became pregnant and gave birth to daughter Gaia in 1999. She said the experience of being unable to get pregnant made her depressed, according to a Telegraph article. But there's a happy ending: The couple later adopted a second child.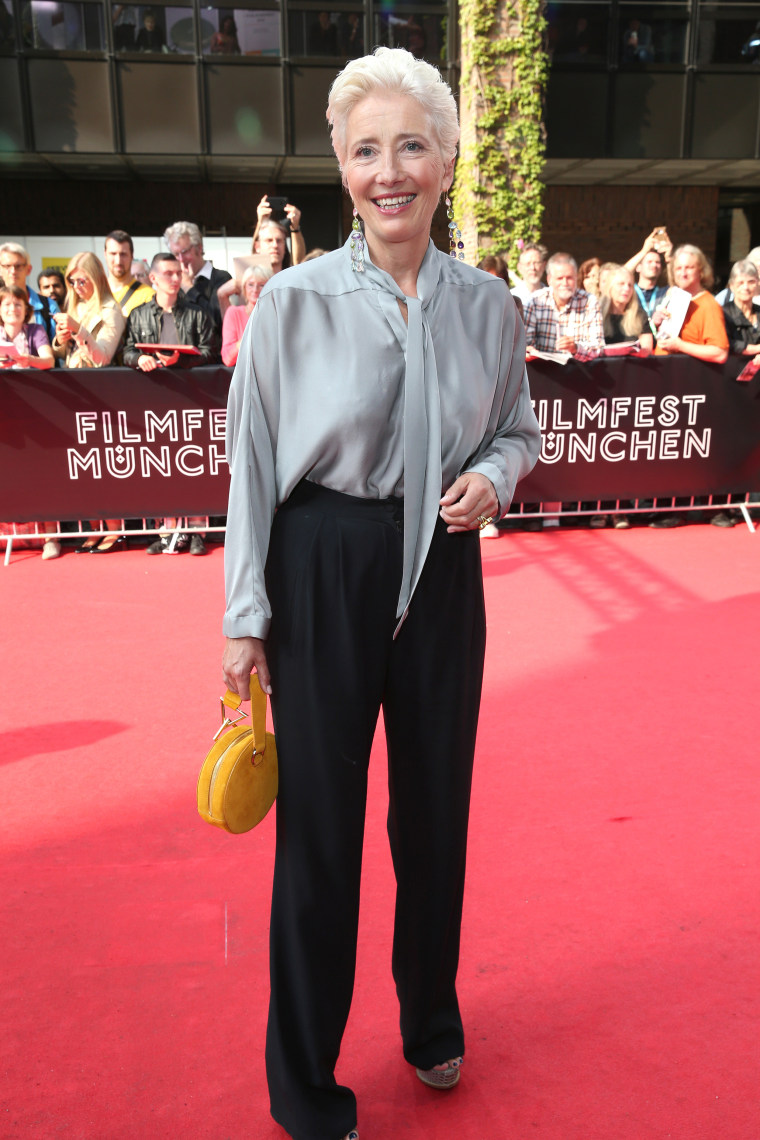 7. Bobbie Thomas
Through every step of the way, TODAY Style Editor Bobbie Thomas shared her IVF journey. While Thomas' son Miles recently turned 3, it was not easy for Thomas. She went through four rounds of IVF before becoming pregnant and giving birth in July 2016. Thomas shared some thoughts about the anniversary of the first test tube baby.
"I'll keep speaking out, sharing my story and talking to moms and dads going through it so long as anyone asks. Because if there's one thing I know, even this far on the other side of it, it's that this this journey can be a long and unpredictable roller coaster ride," she wrote.