It's an exciting week for Celebrity Mom Crush. That's because we're doing double duty with our first ever CMC smackdown, featuring two women who have plenty (read: a certain Scientologist leading man whose last name connotes moving fast) in common.  It's Katie Holmes vs. Nicole Kidman, and we're crushing on both, but who is more deserving?  We'll make the case for each and you decide.
The case for Katie:
Poor Katie often finds herself on the wrong side of public opinion when it comes to the designer duds and high heels her little tot often teeters around in. However, in a recent interview with InStyle magazine, Katie talked about her battles over clothes with Suri in an oh-so-relatable kind of way, particularly for those moms who have ever dropped off a caped superhero at daycare or taken a princess-fairy-ballerina grocery shopping.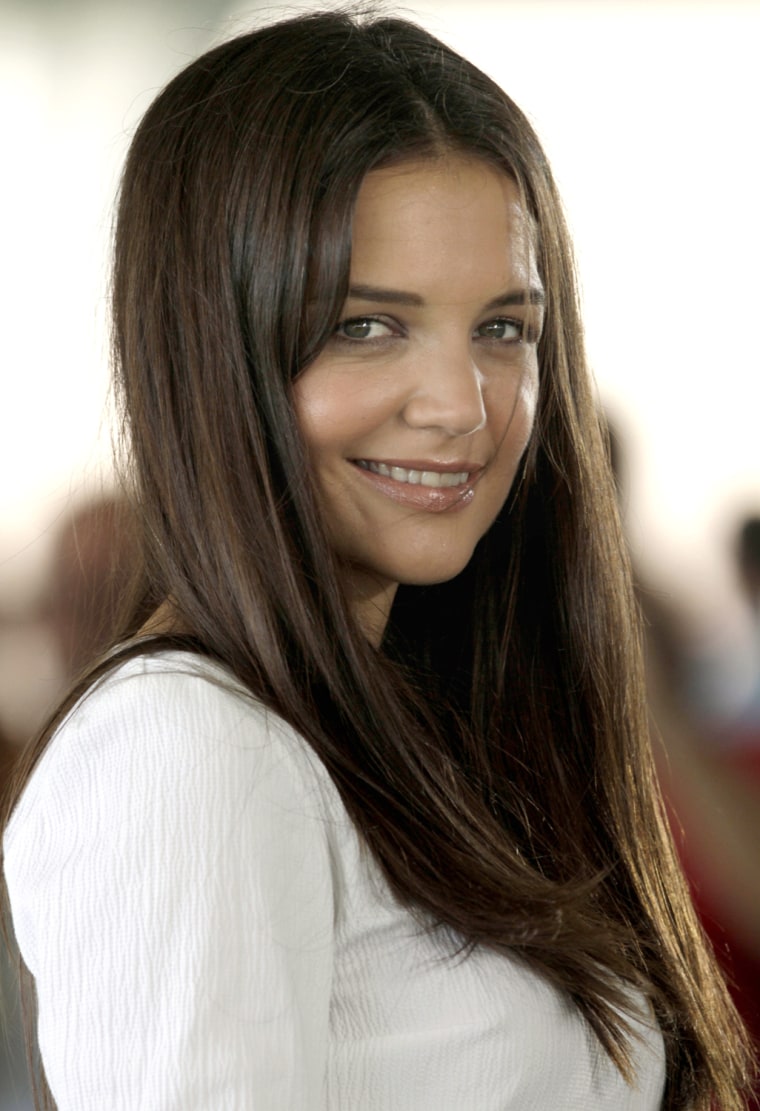 "Recently, Suri and I were taking a walk and a fight got started because it was cold outside and she didn't want to wear her coat," Katie said, "My philosophy is, well, fine, because after a block of walking you're going to ask me for your coat. So the pictures of her [without a coat in cold weather] are sort of embarrassing, but I said, 'Suri, I'll take the hit. Just put it on when you get cold.'"
When you put it like that, Katie, we totally get it. Those little stinkers have minds of their own and sometimes you just have to pick your battles. That said, maybe you girls could at least ditch your high heels when you're on the beach. You'd get a lot fewer snarky comments on the internet and you'd have a much easier time walking in the sand. Besides, your outfits would be so cute without the shoes.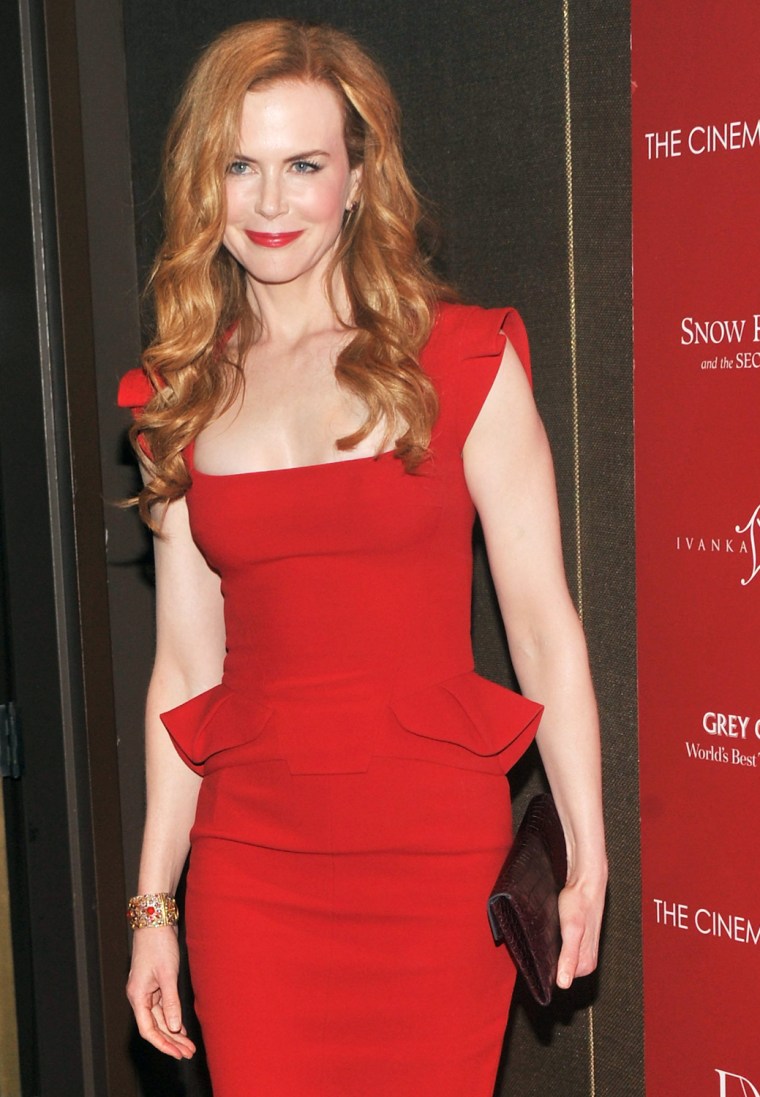 The case for Nicole:
Nicole's a gal who lately has had her hands full -- literally. She was spotted at LAX recently in a pose many moms with two little ones will recognize, the double-hipped baby carrier. Any mom who's attempted this pose knows it's not easy to carry a tot on each hip -- and that's for a mom of average build with ample hips to help support that toddler/baby weight. Slender Nicole with her narrow hips must be relying almost solely on her upper-arm strength to accomplish this feat, making it that much more impressive. On top of that, she doesn't look the least bit disheveled. (See how no one's hiked her shirt up exposing her stretch-marked muffin top?) No, she looks happy and put-together. Now that's true star power.
So what do you think? Which mom is most crush-worthy – the current or former Mrs. Cruise? 
Dana Macario is a TODAY Moms contributor and Seattle mom to two sleep-depriving toddlers. She is currently developing an alarm clock that will start an IV coffee drip 10 minutes prior to wake-up time. Once properly caffeinated, she also blogs at www.18years2life.com.
Related TODAY Moms content: See past celebrity mom crushes in this great slideshow.