First babies, fifth babies, one set of triplets and twins-times-two — 2017 saw celebrity parents welcome a whole lot of babies to the world.
So many, in fact, it's easy to lose track of all the new additions. But we've got the fix for that!
Here's a roundup of the wee ones that turned stars into parents and turned us into instant fans this year.
1. Rumi and Sir Carter
Beyoncé and Jay-Z started 2017 with just one child — their 5-year-old daughter, Blue Ivy. But by the summer, the musical powerhouses were parents to three. Twin sons Rumi and Sir were born June 13, and just one month later, mom gave the rest of us a glimpse of the boys with the beautiful photo above.
2. Ella and Alexander Clooney
Speaking of twins ...
George Clooney surprised fans in 2014 when he gave up the single life and settled down with bride Amal. This year, the Clooneys had another big surprise. In February, they revealed they were about to become first-time parents. Then in June, exactly one week before Beyoncé welcomed her boys, Amal gave birth to daughter Ella and son Alexander.
3. Alexis Olympia Ohanian
Alexis Olympia is the only baby on the list (and possibly ever) to have competed in the Australian Open — in utero. Mom Serena Williams was already eight weeks pregnant when she won the tournament in Melbourne in January.
But that win and the arrival of her daughter seven months later weren't the only big events for Williams. On Nov. 16, she swapped vows with Reddit co-founder Alexis Ohanian.
4. William "Billy" John Kimmel
Jimmy Kimmel had a lot to say when he returned to his late-night talk show after he and wife Molly McNearney welcomed son Billy to the world.
Though the parents were overjoyed about his arrival on April 21, they soon learned that he was born with a serious heart defect. When Billy was just 3 days old, he underwent his first successful heart surgery. In December, the little guy repeated that feat.
"Billy is doing great, by the way," Kimmel assured his audience after the last procedure. "He has one more surgery (to go). This is amazing."
5. Lea de Seine Shayk Cooper
Bradley Cooper and model girlfriend Irina Shayk became first-time parents in March with the birth of Lea de Seine.
Her first name is Greek for "bringer of good news," and "de Seine" is a reference to the river that runs through Paris, where dad once lived.
6. Shai Aleksander Chmerkovskiy
Married "Dancing With the Stars" pros Maksim Chmerkovskiy and Peta Murgatroyd had something better than a mirror-ball trophy to celebrate this year. The former ballroom champs had their first child, son Shai Aleksander, just four days into 2017.
7. Maya Versano
As if Gal Gadot's performance in the blockbuster "Wonder Woman" wasn't impressive enough (and it was), just keep in mind that she was pregnant while playing the part of the justice-loving Amazon in reshoots.
Gadot managed to hide her bump with some green-screen trickery, but by March there was nothing to hide. Wonder Woman became Wonder Mom — again. Maya is the second child for Gadot and husband Yaron Versano.
8. "Not-Beyoncé" Corden
While we still don't know the name of James Corden and Jules Carey's new daughter, who was born Dec. 12, we aren't alone. Even Mom and Dad are in the dark.
Shortly before we put this roundup together, the "Late Late Show" host told his audience that, although he briefly convinced the hospital staff that they intended to call the baby Beyoncé, the truth is she doesn't have a name yet. She arrived a few weeks ahead of schedule, so they just haven't had time to figure it out.
9. August Zuckerberg
Facebook co-founder Mark Zuckerberg and wife Priscilla Chan welcomed their second child, August, in the very month she was named after. When Zuckerberg shared the good news, he included an open letter to his newborn in the announcement.
"The world can be a serious place," he wrote. "That's why it's important to make time to go outside and play."
10. Beau Dean McDermott
Tori Spelling and Dean McDermott saw their big brood get even bigger with the birth of their fifth child in March.
While Beau is obviously a welcomed and beloved addition to the family, he was also an unexpected one. When Spelling announced her pregnancy to People, she called it "a total surprise."
11. Liam James Tell
It was big year for the cast of "The Hills."
It all started with leading lady Lauren Conrad. On July 5, the reality star-turned-fashion designer and hubby William Tell had their first child, son Liam James.
But while he's an only child (for now), little Liam wasn't the only baby born to a "Hills" alum in 2017.
12. Sonny Sanford Rosenman
Next up was a first-time baby for Whitney Port and her husband, Tim Rosenman. Sonny Sanford was born three weeks after Conrad's bundle of joy and three months before the baby that wrapped up this TV trend.
13. Gunner Stone Pratt
Third for "The Hills" gang, but a first for Heidi Montag and Spencer Pratt, was Gunner Stone.
In an interview with TODAY, mom revealed why they picked that name for their boy, noting "I think it's original and it's classic. So, some people will have heard of it, but I think it will fit well. I love it. I didn't want to go too over the top. I know Spencer liked a much flashier name, so we've certainly come to a middle ground."
14. Sadie Rauch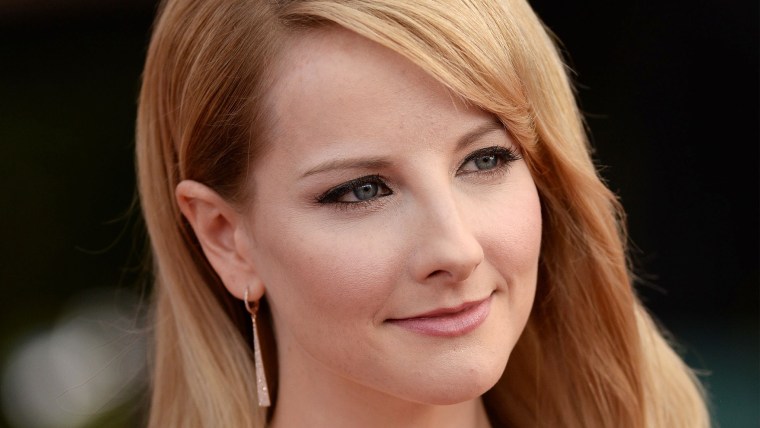 "Big Bang Theory" star Melissa Rauch and her husband, William, really had something to celebrate this December: their first child.
"I am beyond over the moon to share that our beautiful baby girl, Sadie Rauch, has arrived and our hearts are bursting at the seams with love for her," the actress wrote in an Instagram post. She also noted the miscarriage she suffered before her recent pregnancy and honored other women who have been through a similar experience, saying, "I will never take for granted the difficult road it took to get here. To those on that road: I'm sending you so much love today and always.
15. The Williams triplets
We haven't seen them and we still don't know their names, but we do know that Parrell Williams and wife Helen Lasichanh welcomed a healthy set of triplets to their family in January.
The trio made a total of four for the family. Big brother Rocket turned 9 this year.
16. Bodhi Soleil Reed Somerhalder
Ian Somerhalder and Nikki Reed became parents in July with the birth of their daughter, Bodhi Soleil. The famously private stars are maintaining Bodhi's privacy, too, as they've yet to share a photo with fans.
17. Memphis Aldean
Country crooner Jason Aldean and wife Brittany kicked off December with the best present of all — a brand-new baby.
Their son, Memphis, is their first child together, and No. 3 for Aldean. He's also a father to two daughters, Kendyl, 10, and Keeley, 14, from a previous marriage.
18. Ford Douglas Armand Hammer
And baby makes four! Armie Hammer, wife Elizabeth Chambers and their 3-year-old daughter, Harper, welcomed a new addition in January: Ford Douglas Armand.
In a message the family shared on Instagram after his birth, they said, "We couldn't be more in love."
19. Marlow Alice Cross
In February, Amber Tamblyn and David Cross had a baby girl named Marlow Alice, but if you thought she had a different name, that's totally understandable.
Before the real reveal, the "Sisterhood of the Traveling Pants" star offered up another moniker — and it was a real (fake) mouthful: Dauphinoise Petunia Brittany Scheherazade Von Funkinstein Mustard Witch RBG Cross Tamblyn-Bey jr.
20. Strummer Newcomb Cook
Actress Julia Stiles married camera assistant Preston Cook in September, and they celebrated the arrival of their first child, Strummer Newcomb, the very next month.
Stiles joked about the timing of the two happy occasions in a wedding post on Instagram, writing, "Who doesn't love a shotgun wedding?"
21. Amalia Millepied
Natalie Portman gave birth to a daughter on Feb. 22.
Amalia is the second child for the "Jackie" actress and her choreographer husband, Benjamin Millepied. The couple also has a 6-year-old son named Aleph.
22. Charlie Wolf Pechenik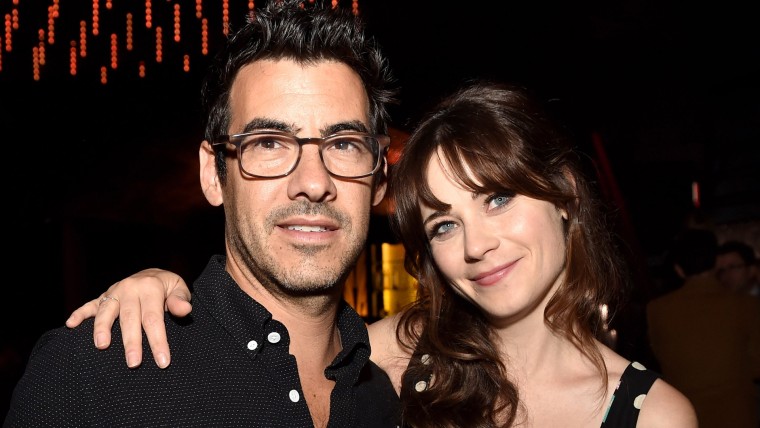 It's a boy for Zooey Deschanel and Jacob Pechenik. The parents welcomed Charlie Wolf to their pack in May, and he shares a fun feature with his big sister.
Like Charlie, the 2-year-old, Elsie Otter, has an animal for a middle name, too.
23. Sienna Princess Wilson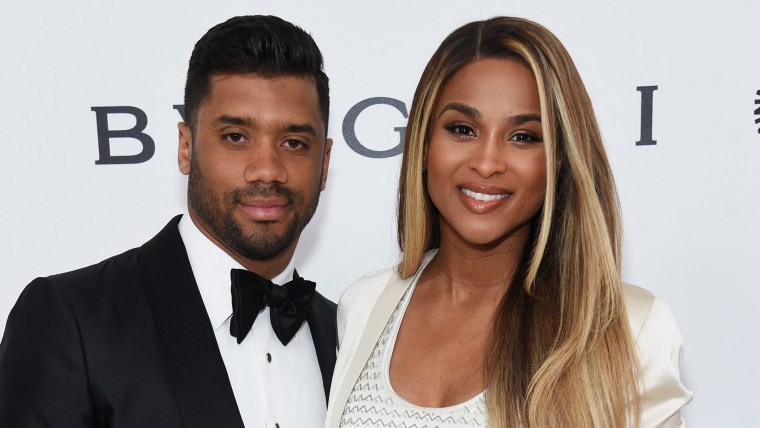 When Seattle Seahawks quarterback Russell Wilson and singer Ciara had their daughter, Sienna Princess, they announced the event with a black-and-white family photo — with everyone but Sienna.
The simple shot shows off the wristbands they wore when Ciara checked into the hospital. Hers for admission and Wilson's as a guest — and on the wrist of her 3-year-old son, Future Zahir, one that read, "Big brother.
24. Baby Boy Gordon-Levitt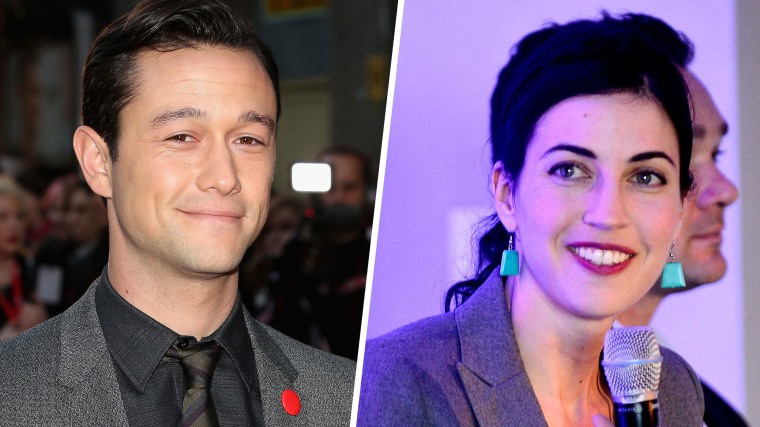 We know as much about Joseph Gordon-Levitt and Tasha McCauley's second son as we know about their first one — which is to say, not much at all.
The couple has kept his name and all other details a secret since his June birth. The reason is likely the same one Gordon-Levitt offered up after the birth of baby No. 1.
"My son, he's just a baby, you know?" he said during a visit to "Live! With Kelly and Michael." "He hasn't made the choice to be in the public eye, and that's a choice that I would like him to be able to make when he's older, when he can think about these kinds of things and make that decision for himself.
25. Haley Joy Kotb
Of course, here at TODAY a list like this couldn't be complete without the addition of one little girl who's already a superstar — to us: Haley Joy.
Anchor Hoda Kotb adopted her daughter in February, just after Haley Joy's Valentine's Day birth. When she shared the news with her TODAY family, Hoda simply said, "She is the love of my life."
It's easy to see why!
Congratulations to all the parents who welcomed new additions in 2017!