At the height of the coronavirus pandemic, Shamone Gore Panter's pregnant niece called her to ask about the COVID-19 vaccine. The mom-to-be had heard some misinformation and she hoped her aunt, a research scholar at Cleveland Clinic, could ease her fears.
That chat changed the lives of both women. The niece received her vaccine — and Gore Panter, a mom of four, reconsidered her entire career path.
"I thought, 'This is what I need to be doing every day. I want to go to medical school,'" the 43-year-old from Cleveland tells TODAY.com. "I didn't know where I wanted to go. I just knew I wanted to do it."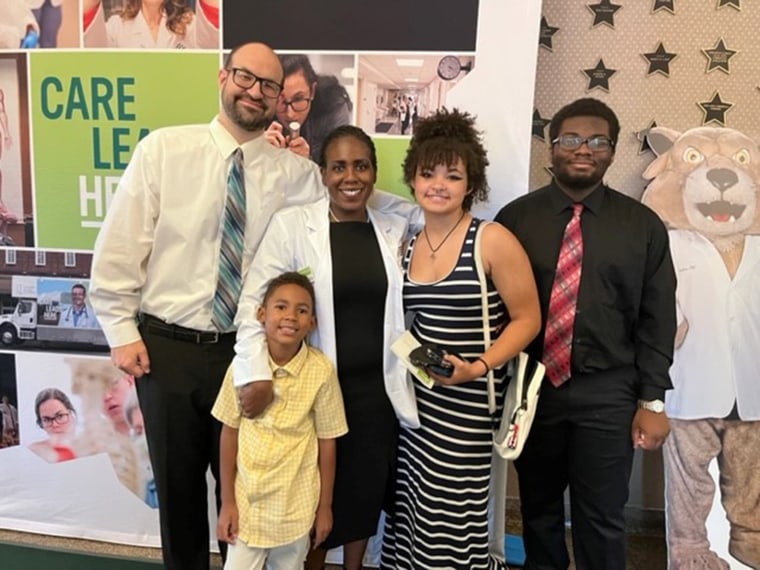 Gore Panter had thought about giving medical school a try back in 2007. But the young mom felt intimidated by the idea of taking the Medical College Admission Test, or MCAT, the lengthy standardized test needed for medical school admission. Instead, she pursued a doctorate and began researching cardiovascular genetics at Cleveland Clinic and serving as an assistant lecturer at Cleveland State University.
Over the years, she saw how important it was for Black people to see Black physicians to address the "justified mistrust" they have about medicine.
"That could be me," she says she realized. "I might not be able to solve all the problems, (but) sometimes seeing someone who looks like you gives you at least a foot in the door to maybe try to talk to people and give them information to potentially take better care of their health." To help Gore Panter overcome her fears of the MCAT, a co-worker had her take a practice test with a condition: If she received a score higher than 500, she'd take the real test and apply medical school. Sure enough, she surpassed that goal, took the actual MCAT and applied to and got accepted into a program that's a partnership between Ohio University and the Cleveland Clinic. This program allows students interested in family practice to obtain their medical school degree in three years. Gore Panter is on track to graduate in 2025.
"It is an intense three years because we do the same thing as everyone else but then with the added stuff on top," she says. "We get to see patients every week. … That part is really invaluable because it helps us to solidify the things that we're learning in class."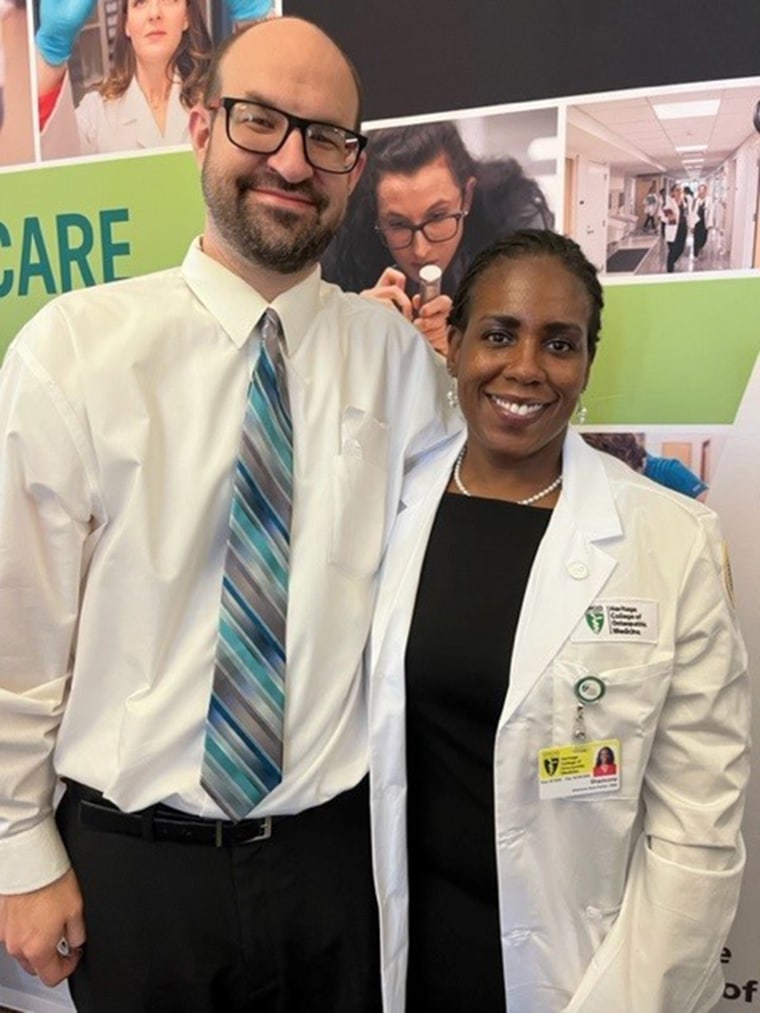 Balancing family life and studying has been tough, but her husband makes it easier.
"My husband's really supportive and that helps a lot. And family support as well," she says. "I (just) try to be very organized." 
When she comes home after school, she eats with her family, then prepares lunches for the next day. She even puts out everyone's clothes to make sure there's little she needs to do before leaving the house.
"Then the morning is taken care of, and I can do a little studying, just take time with the kids and the husband," she says. "I'm not as available as I was, but I still try to make sure that there's a little bit of time every day."
Her youngest child is 7 and the other three are 20, 19 and 17. The oldest children are rarely at home because of busy work schedules and social lives.
"I might see them on the weekend, you know, if they don't have anything to do. So, I see them in passing. But I'm still texting everybody," she says. "I try to maintain some type of conversation with everybody no matter what I'm doing, whether I see them face to face or not."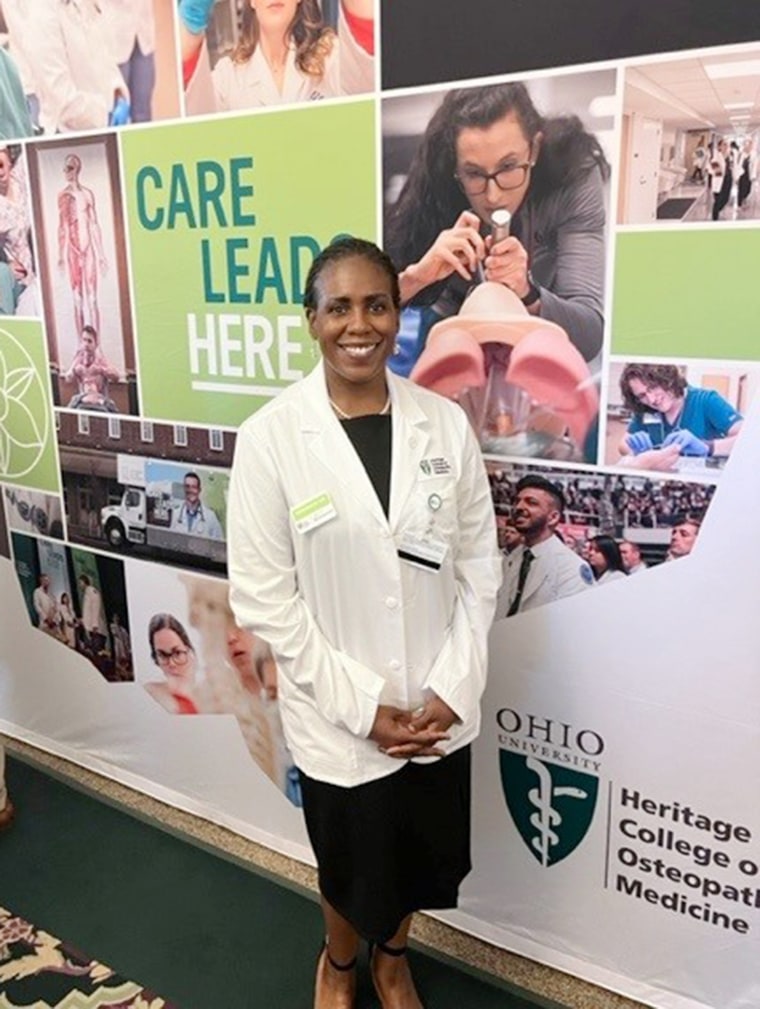 Juggling medical school and parenting can feel tough at times, but Gore Panter says she knows she's doing something that could dramatically change people's lives. Watching her younger sister Shan struggle to find good medical care reinforced her conviction. Gore Panter often worried that her sister's doctors didn't monitor her heart health closely enough. Then, right before medical school orientation, Shan died from heart disease — a risk factor the sisters knew they had because their mom, Jackie, died of a massive heart attack at 41.
"It's so frustrating," Gore Panter says. "You've got to have a good family physician." 
Related: Pregnant 26-year-old's death sheds light on health care system that fails Black mothers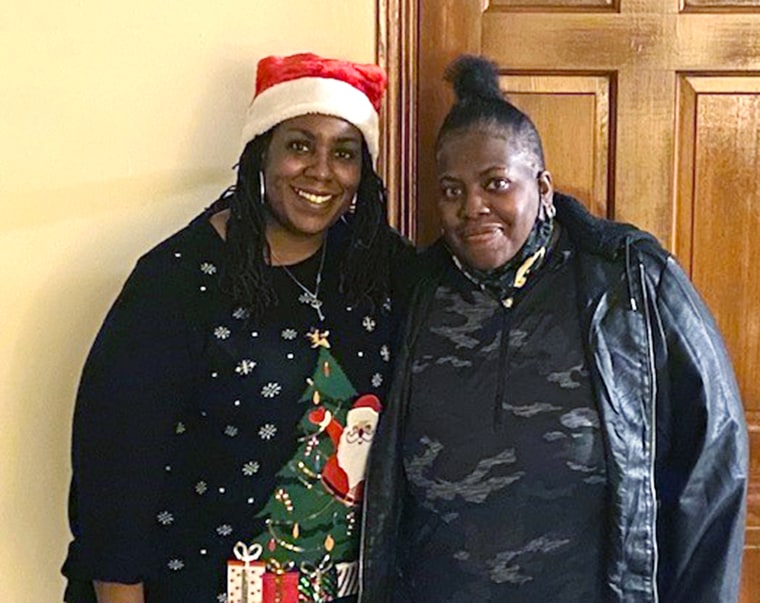 Gore Panter ultimately decided to become a family physician because she believes people share the most information with their family doctors.
"The person you have a relationship with is your family doctor, your primary care provider, your pediatrician," she says. "Having that opportunity to build that relationship makes a big difference because that is the person you trust, the person whose advice you are more willing to take."
As for going back to medical school in her 40s, she says it's never too late for people to pursue their dreams.
"It doesn't matter how old you are. If you're still alive, you can go try and do it," Gore Panter says. "That could be a major regret if you don't even try."
Related: Denied at the doctor's office: How systemic racism affects Black women's health
Related video: