Catherine Zeta-Jones and Michael Douglas are now the proud parents of a 20-year-old daughter.
Zeta-Jones celebrated daughter Carys turning 20 with a video of her as a little girl on April 20.
"20 years ago today my daughter Carys came in to my arms and there is not a day I haven't cherished," Zeta-Jones captioned the clip. "Happy Birthday beautiful lady."
The clip begins with a photo of Zeta-Jones and Carys, as a little girl, beaming as they snuggle together. A bit of text explaining the meaning of Carys' name then appears.
"Carys is a Welsh feminine given name derived from the word caru, 'to love,'" reads a message that dissolves to show a video of young Carys talking while near a lake.
"Dance," an off-camera Zeta-Jones tells her.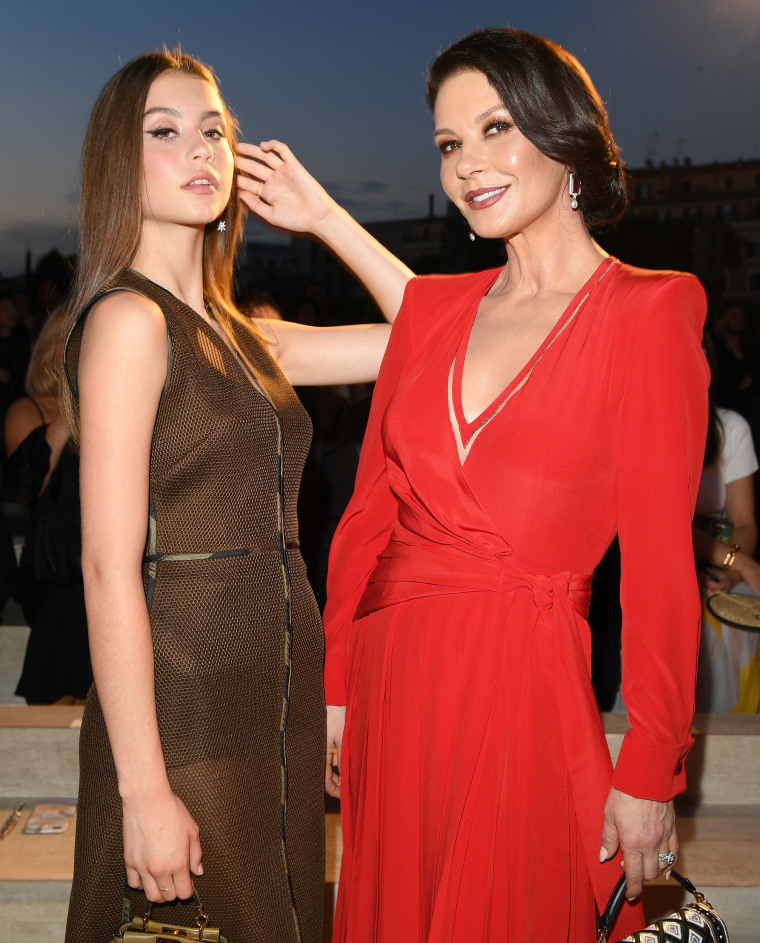 Carys continues to talk about dancing before the "Chicago" star again asks her to dance. She then launches into a tap dance, going for 15 seconds before her mother says, "Cut!"
"How did you like that?" Carys asks as she wraps up.
The video then swaps in a picture of an older Carys.
"Happy 20th birthday. I LOVE YOU CARYS," Zeta-Jones writes next to the picture.
Zeta-Jones and Douglas are also parents of son Dylan, 22. Douglas joined his wife by getting into the spirit of Carys' birthday with his own Instagram tribute to her.
"To my darling daughter Carys, wishing you a happy, happy birthday," he said in an audio clip that played over a photo of her next to a guitar. "Now that you're leaving your teens, may this be a wonderful new year for you, darling. I love you, Dad."
Last December, Zeta-Jones, who plays Morticia on "Wednesday," posted another vintage video of her daughter, looking rather disengaged during a school concert.
"Carys, my real daughter as a little girl," she captioned the clip. "I have had a Wednesday Addams in my life for 19 years and 9 months. Morticia and I love you my little rain cloud."
After Carys graduated high school, Douglas was open about a new chapter in his life with Zeta-Jones.
"It's scary. It really is. You look at each other and go, 'Well, it's just you and me, babe,' he said while appearing on TODAY in 2021.
"You forget how many conversations you sort of hide behind in terms of talking about your kids and what's going on next and that and one day you just look at each other. But we're 20 years now, so all those good years of paying attention to each other are paying off now."