Cassidy Gifford had some touching words on Thursday in remembrance of her father, legendary football player and broadcaster Frank Gifford, on the third anniversary of his death.
The 25-year-old actress and daughter of TODAY's Kathie Lee Gifford posted a photo of herself as a young girl with her dad, who died at 84 of natural causes in 2015.
"They say that a single conversation with a wise man is more valuable than ten years of study...well I was blessed with twenty two years and must say that whoever 'they' are, they are right,'' she wrote.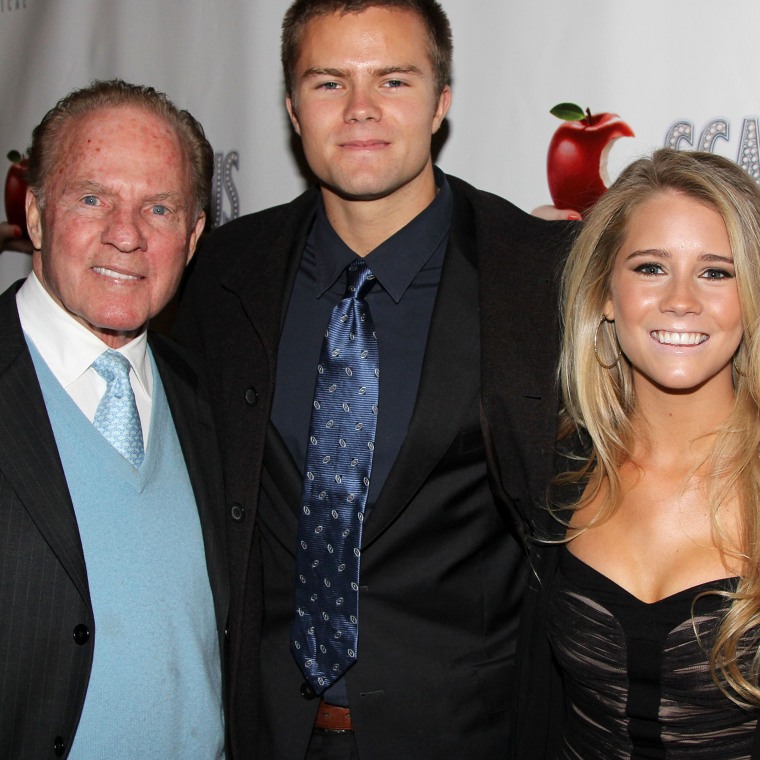 Kathie Lee's late husband was a Hall of Fame player for the New York Giants and also was known for his broadcast work on "Monday Night Football."
Months after his death, his family revealed that he suffered from chronic traumatic encephalopathy (CTE), the concussion-related brain disease that has been found in numerous former football players.
Cassidy is the younger of Frank and Kathie Lee's two children behind brother Cody, 28, who is starting to bear a strong resemblance to his famous father.
Last year she also posted a sweet throwback photo of herself with her father on the anniversary of his death.
"Not that you ever once needed an excuse to make pancakes, but you best believe this morning was a pancake kinda morning, Daddio," she wrote.
Follow TODAY.com writer Scott Stump on Twitter.