The daddy-daughter relationship is a very special bond, and these days Cassidy Gifford is feeling the loss of it particularly acutely: Her dad, Frank Gifford, died on Sunday at age 84.
The day after her father's passing, Cassidy (whose mom is TODAY's own Kathie Lee Gifford) posted an adorable picture of herself with her father, and the following note:
"Very few people are blessed enough to call their father a legend, and an even smaller number are able to share that notion with the rest of the world. Today of all days I can genuinely say I am humbled by the outpour of love and support my family has received. Yesterday, I lost my best friend... His kindness was infectious, and his grace, beyond compare .. And despite the worldly passing of an incredible man, I undoubtedly know heaven gained one stud of an angel. Philippians 4:13 has never rung so true.. You were an unparalleled Giant in all sense of the word, Dad.. So keep doin' you up there, because no one does it better, and no one ever will."
RELATED: 'Heartbroken' friends, athletes, celebrities remember Gifford
Frank Gifford died of natural causes in his Connecticut home on Sunday. "It is with the deepest sadness that we announce the sudden passing of our beloved husband, father and friend, Frank Gifford," the Gifford family said in a statement.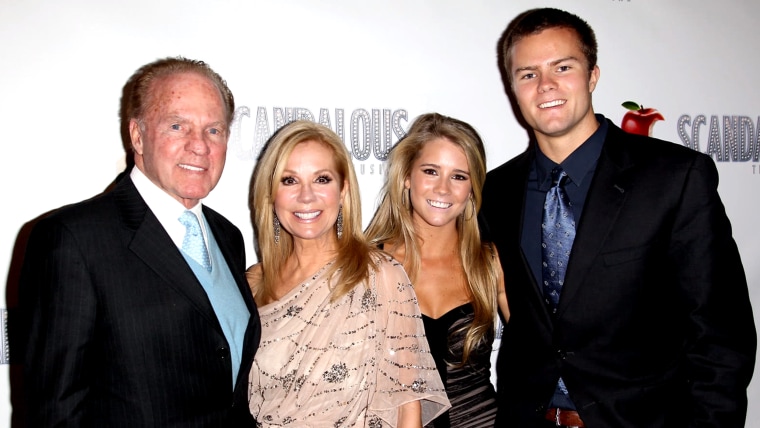 They added, "We rejoice in the extraordinary life he was privileged to live, and we feel grateful and blessed to have been loved by such an amazing human being. We ask that our privacy be respected at this difficult time and we thank you for your prayers."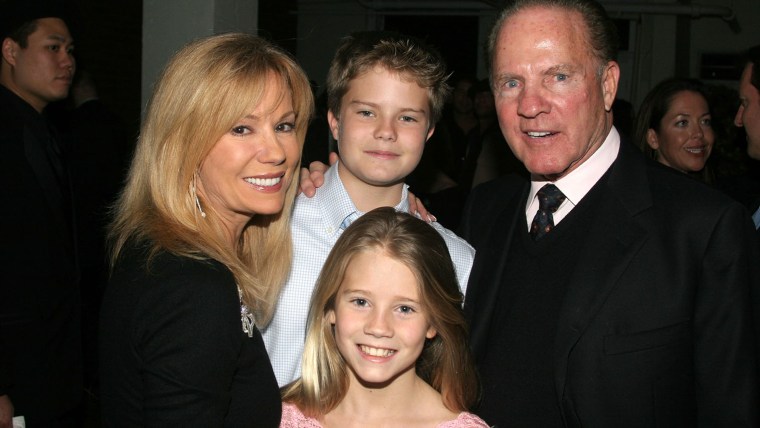 On Monday's show, Hoda Kotb relayed what happened when she visited Kathie Lee after Frank's death.
"She said this is not a tragedy," said Hoda. "I was holding her hand, and she said, 'A 4-year-old girl having cancer is a tragedy.' She said Frank lived to be almost 85. She said he lived an incredible life, has an incredible family and had an incredible legacy. She said his life is a triumph."
No question there.