Carson Daly has paid a sweet tribute to his late mother with a simple photo on Instagram symbolizing his love for a woman who has long served as his inspiration.
Pattie Daly Caruso, a longtime California TV personality, died at 73 on Sept. 17 of a heart attack, leaving her husband, two children and five grandchildren to mourn the woman affectionately known as "Kiki."
The photo of the memorial is from Pattie's star on the Palm Springs Walk of Stars, which she was awarded in 2005 for her long career as a television host in which she interviewed everyone from President Donald Trump to golf legend Arnold Palmer.
The TODAY host also posted a picture of a touching poem written in 1932 by Mary Elizabeth Frye called "Do Not Stand at My Grave and Weep."
"Do not stand at my grave and cry, I am not there; I did not die,'' the poem ends.
"It is with heavy hearts that we announce the passing of our mother, wife, grandmother, Pattie Daly Caruso. She passed away peacefully on Sunday, September 17th, 2017," the family said in a statement following her death. "Kiki, as she was known to her grandchildren and many others, touched so many lives with her kindness, her giant spirit, and her love of life. She will be terribly missed by her family and the world, but her spark will shine for eternity."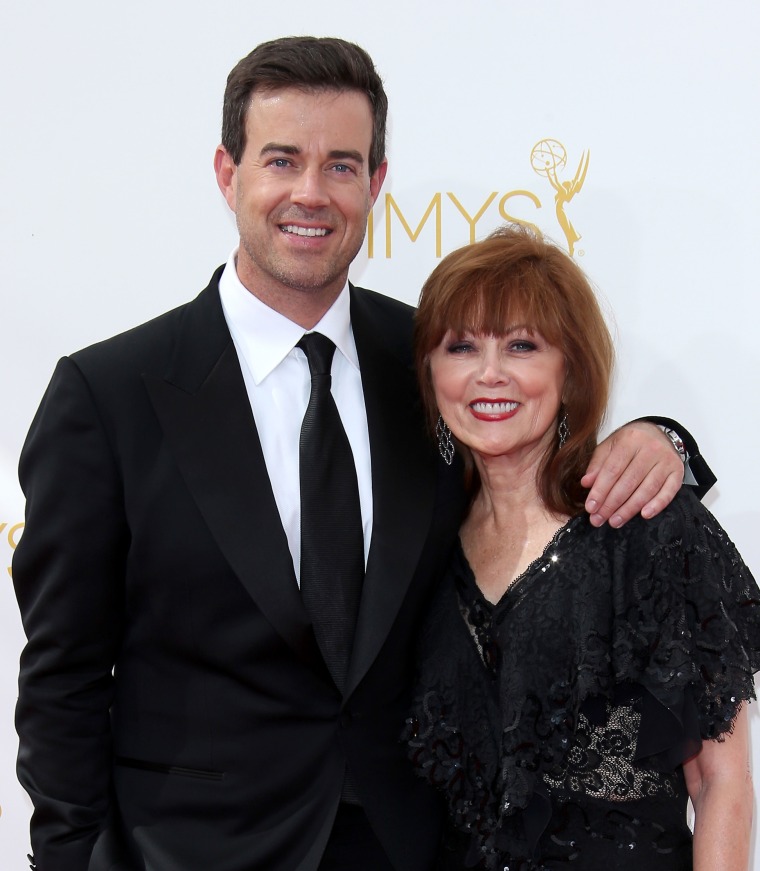 Carson previously opened up about his mother's influence on him in 2013 for TODAY's #InspiredBy series.
His latest tributes to his mother followed one posted by his wife, Siri, calling Pattie "a vibrant force in my life."
Carson lost his father, Jim Daly, to bladder cancer in 1979 when he was a young boy. His mother was also a breast cancer survivor, and Carson often spoke of how her strength through adversity inspired him.
A Catholic memorial mass for Pattie that is open to the public will be held Saturday at Sacred Heart Church in Palm Desert, California. In addition to her television career, she also worked with many charities and was an active member of the church.
Follow TODAY.com writer Scott Stump on Twitter.