Carson Daly announced the news on TODAY Friday that his wife, Siri, is pregnant with their fourth child!
"We're thrilled. We have the best family," Carson said on the 3rd hour of TODAY. "We have a lot of fun, so we thought, 'Why not? Let's have another one.'"
The baby, who is due in the spring, will join the couple's children Jackson, 10, Etta, 7, and London, 5, to make it a family of six.
Carson and Siri told their children on Thursday night that a new sibling was on the way.
"We all get along so well, we love each other so much,'' Carson said. "This will be a nice addition, and all the kids are really excited."
Carson got hugs all around from his fellow TODAY co-hosts after sharing the big news.
"You should hug Siri not me, I've done very little in this situation,'' he joked.
Caron and Siri also shared the news on Instagram with a photo of their kids' hands touching mama's belly.
"I've always dreamed of a big family and feel beyond thankful for this miraculous blessing," Siri wrote in her post. "And a huge congrats to my 10 year-old son, who is totally going to raise this kid for me. Right? Now if you'll excuse me, my daily bagel is calling..."
Carson often has talked about how the love of his wife and children helped him heal after he lost his mother, Pattie, to a heart attack in 2017 and then his stepfather, Richard, to bone cancer five weeks later.
"Family is everything to me,'' he said Friday. "My faith and my family. And then friends and then fun. That's it, so to be able to come here today and share the news, it just feels good."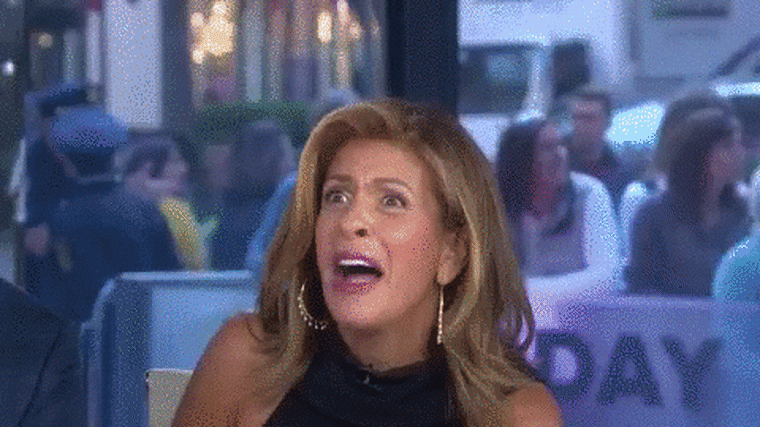 He also didn't rule out the possibility of having more children after this one.
"I don't know,'' he said. "Whatever God gives us, we'll take."
In a talk about modern fatherhood on TODAY in June, Carson spoke about how difficult it was to leave his children for his job, and revealed the tradition he created to help ease the sting of separation.
"I don't think anybody gives us credit for being emotional," Carson said. "I'm very sentimental with my kids. When I'm driving to JFK (airport) and I'm going to be gone for five days, it really does suck.
"I realized that in the hotel rooms, there's postcards. So I thought, wherever I go, whatever hotel I'm in, I'm going to write my kids postcards, and I'm going to buy them a stamp and I'm going to put it in slug mail, and now they collect them."