Carrie Underwood has given birth to her first child, a baby boy named Isaiah Michael.
The 31-year-old singer announced the happy news on Twitter Tuesday morning, sharing a close-up photo showing her son's left hand and part of his face.
"Tiny hands and tiny feet...God has blessed us with an amazing gift! Isaiah Michael Fisher - born February 27," she captioned the sweet image.
Little Isaiah's father is NHL player Mike Fisher, whom Underwood married at the Ritz Carlton Reynolds Plantation in Georgia in July 2010.
Underwood enlisted the family's two dogs, Ace and Penny, to reveal her pregnancy back in September.
She posted a photo on Instagram of herself holding Ace, who's wearing a T-shirt that reads "I'm going to be a Big Brother" while Penny sports another shirt that says "I'm going to be a Big Sister."
"Their parents couldn't be happier!" Underwood added in the caption.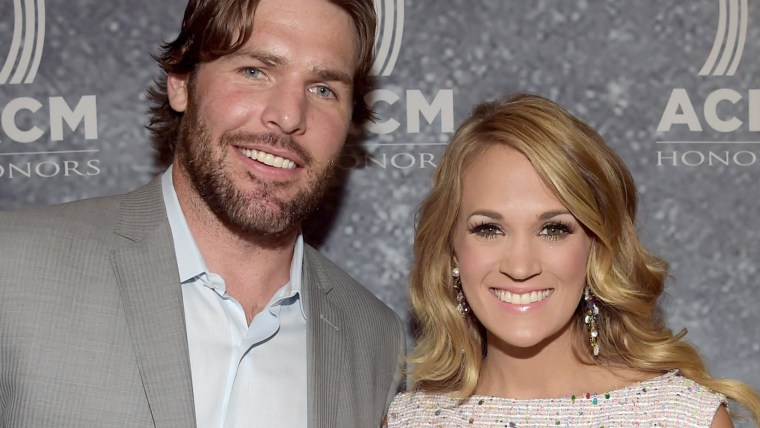 During a visit to TODAY in September, she opened up about the couple's reaction to becoming parents for the first time.
"It's still kind of weird, to be honest. Sometimes I'll be with my husband and I'm like, 'I'm going to be a mom. You're going to be a dad. Like, is this real life?' But we're really excited," she told Hoda Kotb.
She also noted that she had a strong role model, adding, "I have a wonderful mother, so if I can be even a little bit like that, I think we'll be good."