March Madness basketball? What's that? Carrie Underwood's household is all about hockey playoffs!
That makes sense — Underwood's husband is Nashville Predators hockey center Mike Fisher, and his team earned a berth in the NHL playoffs after beating the Washington Capitals Saturday. It's been three years since the Predators had a playoff slot, so they're naturally excited.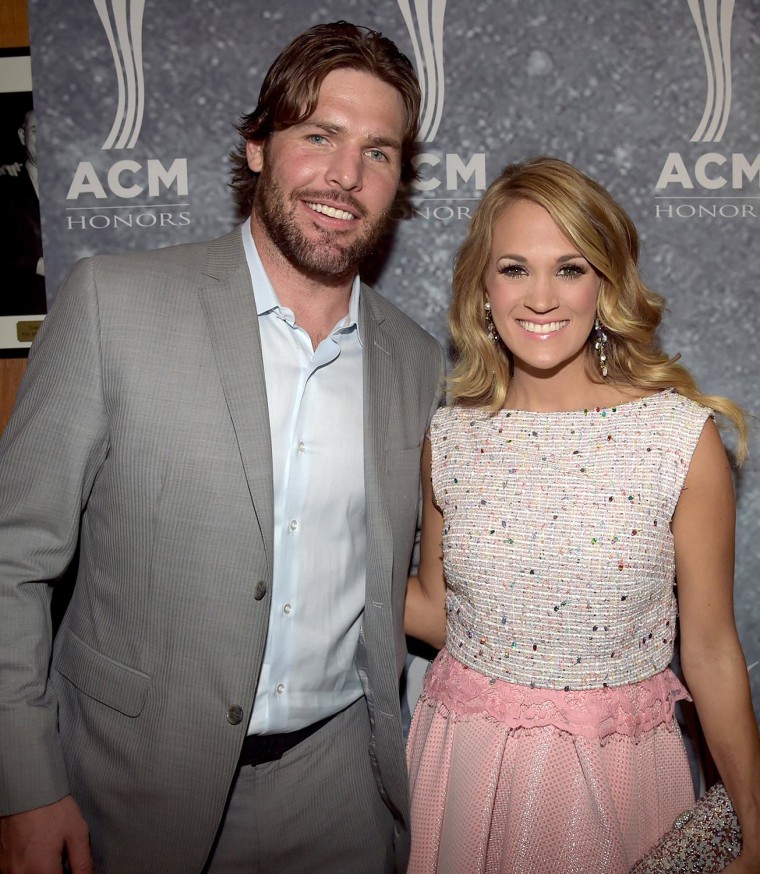 And it looks as if the couple's newborn Isaiah is on board — so much so that all of the excitement has worn him out. Underwood posted this adorable photo of the little one (who was born Feb. 27) Sunday holding a Predators hockey stick and taking a well-deserved nap. (All naps for babies are well-deserved.)
"The Predators are in the playoffs!" wrote Underwood in the caption. "Just waiting to get called up. #PutMeInCoach"
You bet, Isaiah — at least, once you can fit into the uniform!
This is the first full shot of the little guy the family has released thus far, though we have to give a hand to this one from early March: