Carrie Underwood has been down the road before with pregnancies. But as she admitted at the 2018 CMT Artists of the Year awards Wednesday, this latest journey is taking her down unexpected paths.
"It's definitely different than the first time," Underwood, 35, confessed to Entertainment Tonight. "When they say every pregnancy is different, it really is. Just different symptoms. I feel like this one is just a little harder on my body for some reason. But it's been really good."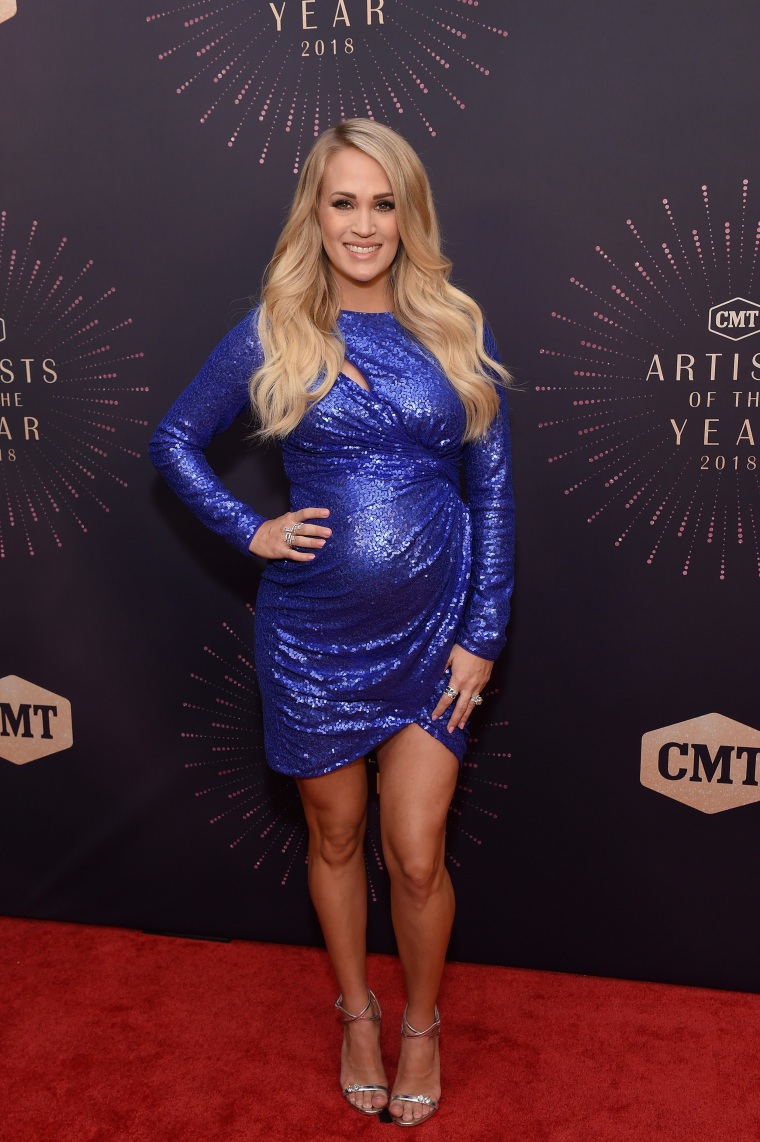 Underwood, who shared a baby bump photo from her American Music Awards rehearsal last week, has one son, Isaiah, 3, with husband Mike Fisher.
She also showed off her bump on Wednesday's CMT red carpet, wearing a sparkling Tadashi Shoji long-sleeved sequin dress. "I'm squeezing myself into whatever dresses I can squeeze myself into."
Things are busy in the Fisher/Underwood household these days; in addition to baby No. 2 coming along, the family is getting ready to move. The "Cry Pretty" singer admitted she was waiting until they had moved to start buying all the new baby paraphernalia.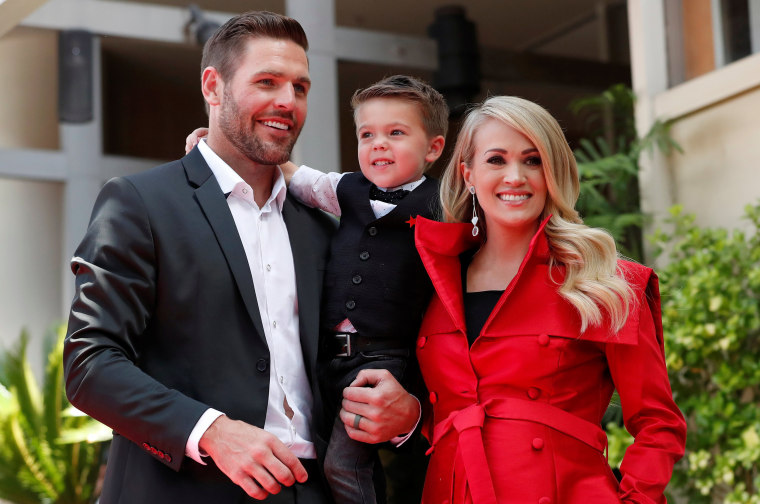 As for more details on the baby — well, don't count on those for now. "We have picked out a name," she revealed, "but we're keeping that to ourselves right now."
With all these changes, excitement is undoubtedly running high at home. But while Isaiah is happy to become a big brother (even if he's not quite sure what it means), he's already put his foot down on just how much help he's willing to lend.
"He says he won't change any poopy diapers," said Underwood. "Maybe I can change his mind."