Carrie Underwood's baby has a beautiful name: Isaiah Michael Fisher.
But that doesn't mean that the country singer (who blew everybody away on Friday with her TODAY plaza performances) and husband Mike Fisher didn't have alternative ideas in mind.
Hoda Kotb pulled Carrie off to the side after her singing was done for the day and sat down for a gal chat (it was so casual Hoda was still in hair rollers) in the green room and learned a few things.
The name they wanted was "a toss up between Isaiah and Caleb," said Carrie. "Christian was on the list too. That was when 'Fifty Shades of Grey' was coming out, like right around that time, and I'm like, 'Christian's off the list, babe.'"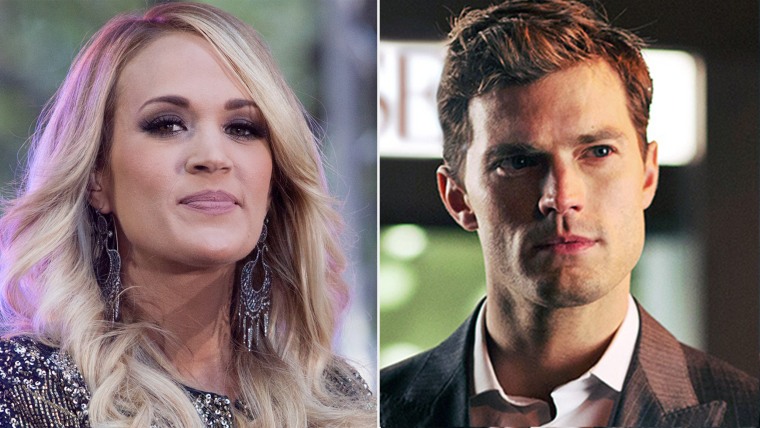 Then some friends had a baby named Caleb, and so that name went away, too.
But that's not the only name Underwood wanted to share during her chat with Hoda. It took a few seconds to decide who her "celebrity girl crush" was but it turned out to be ... Hoda! Thanks to the curlers, of course.
"It's hot," said Underwood.
"I don't think she thought the curlers were hot, not at all," said Kotb later on.
But maybe she did!