Carrie Underwood may have publicly revealed news about her pregnancy earlier this month, but she still has trouble wrapping her mind around the news privately.
"It's still kind of weird, to be honest," she said Friday on TODAY. "Sometimes I'll be with my husband and I'm like, 'I'm going to be a mom. You're going to be a dad. Like, is this real life?' But we're really excited."
Underwood took to Twitter to announce her pregnancy, with an assist from her two family dogs, on September 1. She posted a photo of herself holding the pooches, each wearing a "I'm going to be a Big Brother/Sister" T-shirt.
The singer already has a role model in mind as her family expands.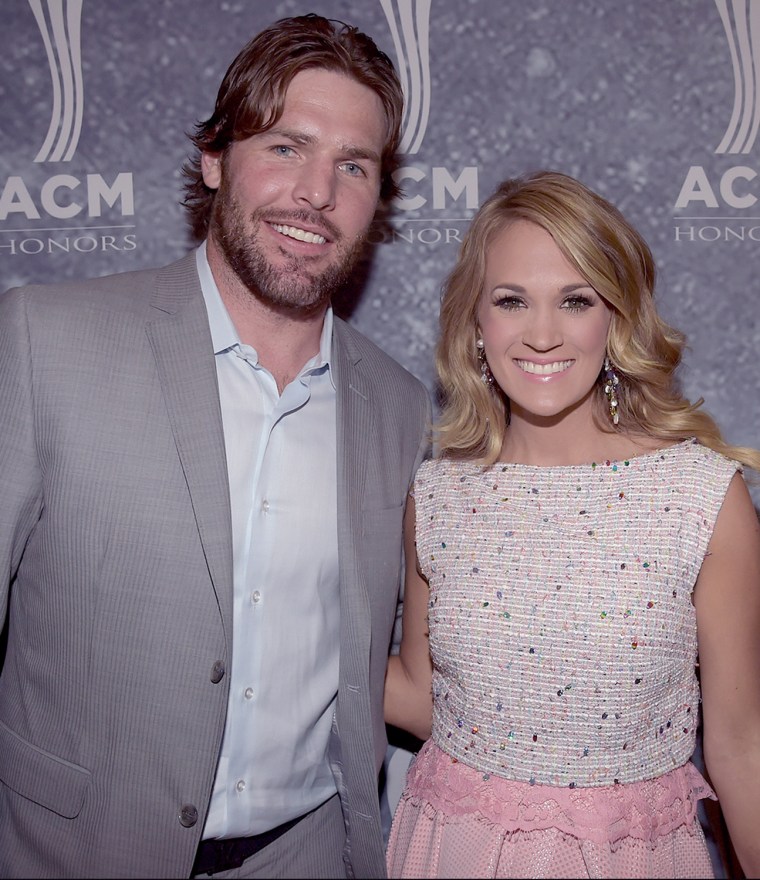 "I have a wonderful mother, so if I can be even a little bit like that, I think we'll be good," she said.
Underwood will be among the entertainers performing Saturday at the Global Citizen Festival in New York City's Central Park. Others in the concert's lineup include Jay-Z, The Roots, Sting and No Doubt. The concert is part of an effort by the Global Poverty Project to end extreme poverty by 2030. It also hopes to encourage more people to volunteer.
"They're so many causes; you can find something that you're really passionate about," Underwood said, urging people to learn more about the effort.
Underwood also spoke about her new song being released Monday. The former "American Idol" winner said the song, "Something in the Water," will be part of her upcoming greatest hits album.
"It's really kind of a joyous, uplifting song about changing your life for the better and kind of having that 'a-ha' moment, to waking up and your life being different from that moment forward," she said.
Follow TODAY.com writer Eun Kyung Kim on Google+ or on Twitter.