A shopping cart designed by an Alabama mom to help parents navigate stores with special needs children will soon be available to use at one of the country's biggest retailers.
Target has announced it will offer at least one Caroline's Cart at most of its U.S. stores starting March 19. The buggy has a built-in seat that accommodates a person up to 250 pounds and faces the caregiver as he or she is pushing the cart.
"Caroline's Cart can be a game-changer for families," said Juan Galarraga, Target's senior vice president of store operations, in a statement. The company began testing the carts a year ago after an employee with a special needs child suggested the idea.
Drew Ann Long, a stay-at-home mom whose daughter Caroline inspired the carts, called the development "huge, huge."
"It blows my mind," Long, 47, told TODAY Parents. "My goal is for every retailer that has a shopping cart on their campus to have a Caroline's Cart. If you're going to provide for the able bodied, I believe you should also provide for the disabled."
Related: Mom throws prom for kids with special needs
Caroline, who is now 15, was born with Rett Syndrome, a rare genetic disorder that affects mostly girls and causes problems in brain function. She does not walk or talk.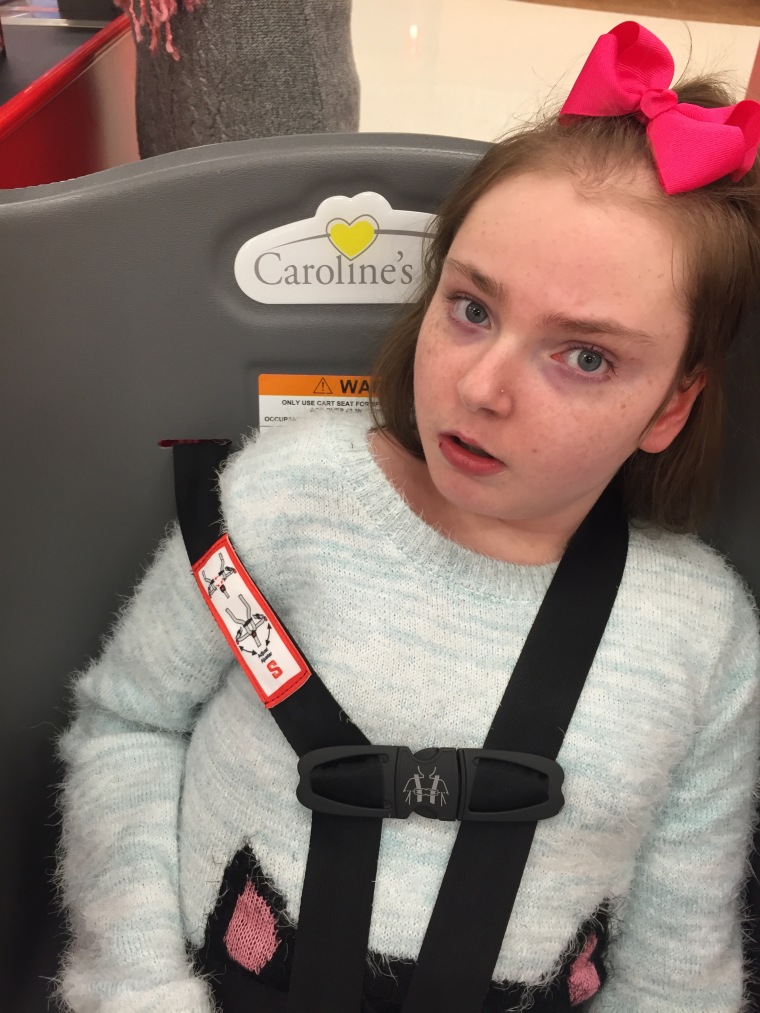 When Long went shopping with Caroline and her two other kids, she seated the girl in the regular shopping carts for as long as she could. But when her daughter outgrew those buggies and had to be placed in a wheelchair, the trips became more complicated.
Long particularly remembers a nightmare shopping trip in 2007. Her husband traveled frequently and she didn't have relatives in Alabaster, Alabama, where the family lives, so she was on her own that day with Caroline, then 7, her 2-year-old son and her 9-year-old daughter.
"It was just the most stressful, disastrous shopping trip ever," Long recalled. "It was just kind of an 'aha' moment for me of: there has to be a special needs shopping cart… If I need it, other moms need it. That's how it got started."
She sketched a design on a napkin and vowed to make Caroline's Cart happen, despite having little experience. Long has a college degree in business, but had never designed a product or tried to bring it to market, she said.
Related: Mom says fairy-tale photos at Disney helped daughter with special-needs 'blossom'
The process was "total trial and error, walking in the dark, failing many times," but today, thousands of Caroline's Carts are available at stores including Kroger, Publix, Wegmans and Whole Foods, Long noted.
Target is the biggest chain so far to make the buggies available at most of its stores.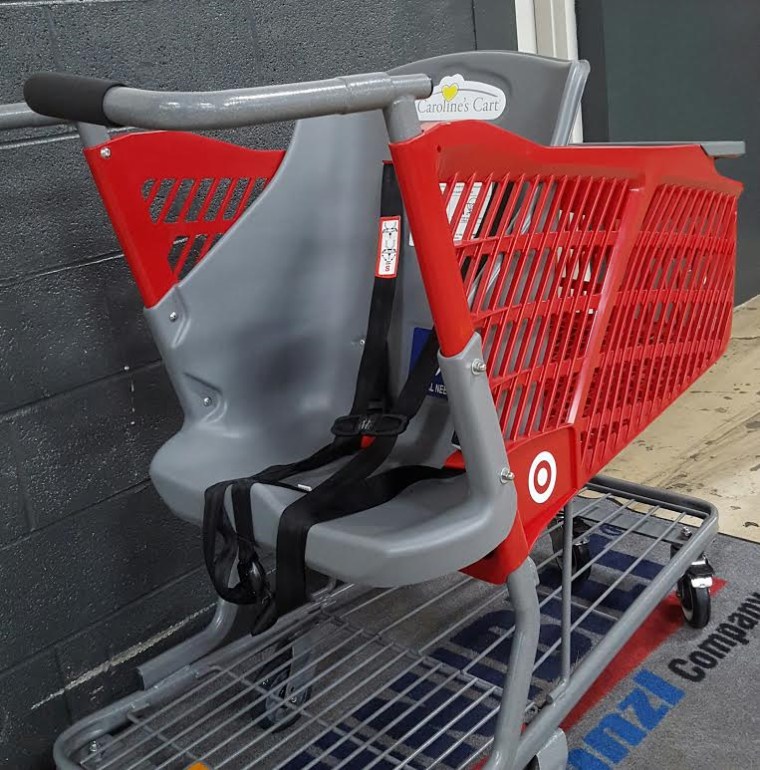 Beyond accommodating special needs kids, they also help people who care for loved ones with Alzheimer's and other adults with disabilities, Long said.
"So many families were left out of the shopping experience," she noted, awed by how far her creation has come. "It has been an amazing journey and we're just getting started. We will even grow more."
Follow A. Pawlowski on Google+ and Twitter.