Cardi B welcomed her first child to the world just 17 days ago, and in that time, she's learned one important lesson: Motherhood isn't easy.
On Thursday, the rapper announced that she's dropping out of her upcoming tour dates with fellow "Finesse" hit maker Bruno Mars so that she can stay home with daughter Kulture Kiari.
Cardi B was set to join Mars on the final leg of his "24K Magic" tour starting in September, but in a message to her fans and followers on Instagram, she wrote, "As of today I've decided I won't be joining Bruno on tour this Fall. I thought that after giving birth to my daughter that 6 weeks would be enough time for me to recover mentally and physically. I also thought that I'd be able to bring her with me on tour, but I think I underestimated this whole mommy thing."
But she's no longer underestimating it. The 25-year-old, who married Kulture's father, Offset, almost one year ago, now knows she and her newborn both need more time.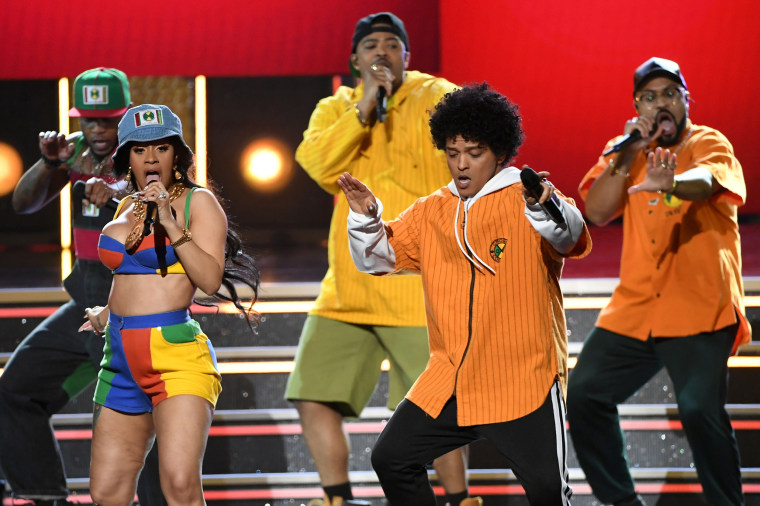 "Not only am I just not ready physically, I'm not ready to leave my baby behind since the doctors explained it's not healthy for her to be on the road," she continued. "I hope you guys understand that this decision has been the hardest to make but I have to do what's best for myself and my baby!"
She added a note thanks to Mars for "being so supportive and understanding." And, in a message of his own that followed, he proved that he was just that.
"Most important thing is you and your family's health," he wrote in a post addressing her directly. "I know the fans will understand."
Mars told his pal that she's "absolutely doing the right thing," and assured her that they'd share a stage again "when the time is right."
Until then, he vowed to perform her hit "Bodak Yellow" for the remaining dates of the tour in her honor.