/ Source: TODAY Contributor
More than 25,000 car seats have been recalled because the webbing of the Graco My Ride 65 convertible child restraints can fail, which can lead to injury, according to the National Highway Traffic Safety Administration (NHTSA).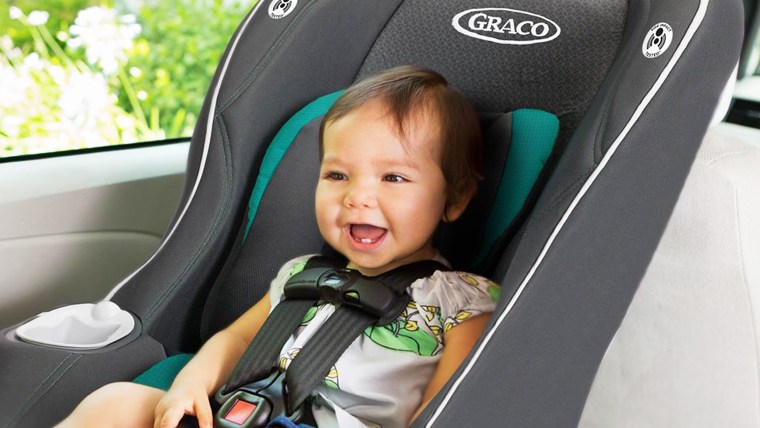 "In the event of a crash, the child seat webbing may not adequately restrain the child. As such, these car seats fail to conform to Federal Motor Vehicle Safety Standard (FMVSS) number 213, 'Child Restraint Systems,'" the NHTSA wrote on its website.
The recall affects 25,494 My Ride seats — manufactured in the summer of 2014 and sold in the United States and Canada — with model numbers 1871689, 1908152, 1813074, 1872691, 1853478, 1877535, 1813015, and 1794334.
According to the NHTSA, Graco will contact consumers and provide replacement restraints starting July 17, 2017. Parents can call Graco at 1-800-345-4109 for more information.
Graco did not respond to TODAY email request for comment. On its Facebook page, Graco wrote:
"During a test of the individual harness restraint component, the webbing on certain My Ride 65 convertible car seats did not meet federal requirements for breaking strength. Out of an abundance of caution, Graco is notifying consumers who may be impacted and is providing, free of charge, replacement kits with new harness restraints and installation instructions. While waiting for a replacement kit, consumers may continue to use My Ride 65 convertible car seats."
The NHTSA encourages parents to register with its website to keep updated on recalls.