Natasha Bure, daughter of "Full House" (and "Fuller House") star Candace Cameron Bure, stepped on the stage for a blind audition on "The Voice" Monday night, and let's just say she made mom very, very proud.
The elder Bure, 40, stood on the sidelines while Natasha crooned a confident "Can't Help Falling in Love With You" for the coaches, convincing Adam Levine to punch his button and turn around.
MORE: Candace Cameron Bure, Valeri Bure celebrate 20th anniversary: 'We've persevered'
"Shut up!" cried Bure backstage, ecstatic for her daughter, while standing alongside husband Valeri Bure, a former Russian hockey player.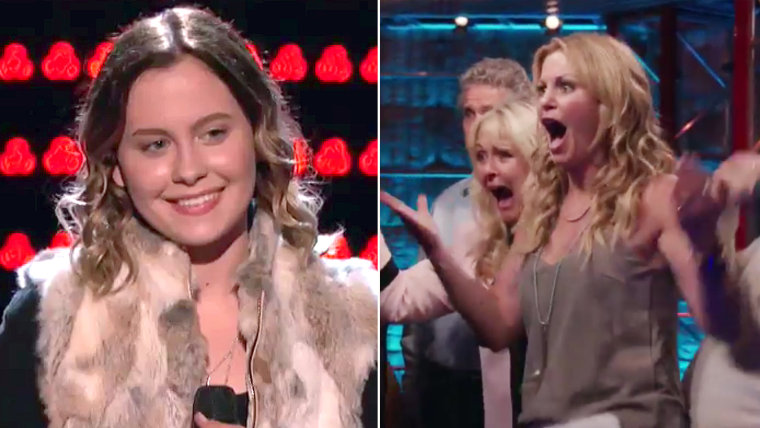 Levine told her that the performance was "self-assured," noting, "There was something there that was really different and special."
MORE: You can now rent the 'Full House' house!
But as he noted, "The second my chair turned around you had a little bit of a nervous breakdown." He advised her to work on getting her nerves together.
"My mind isn't nervous but I think my body gets nervous," she told the coaches.
In the end, she earned a slot on Team Adam — no small feat. Maybe this video from "Full House" stars John Stamos and Bob Saget helped amp her up?
However she did it, congratulations to Natasha and her support team — most especially mom!
Follow Randee Dawn on Twitter.