Abby Grubbs had just finished two and a half years of treatment for leukemia when her parents suggested throwing her an "off chemo party" that coincided with her 10th birthday. But the young cancer survivor didn't want any presents — unless she could give them to others still suffering from the painful treatments she knew about too well.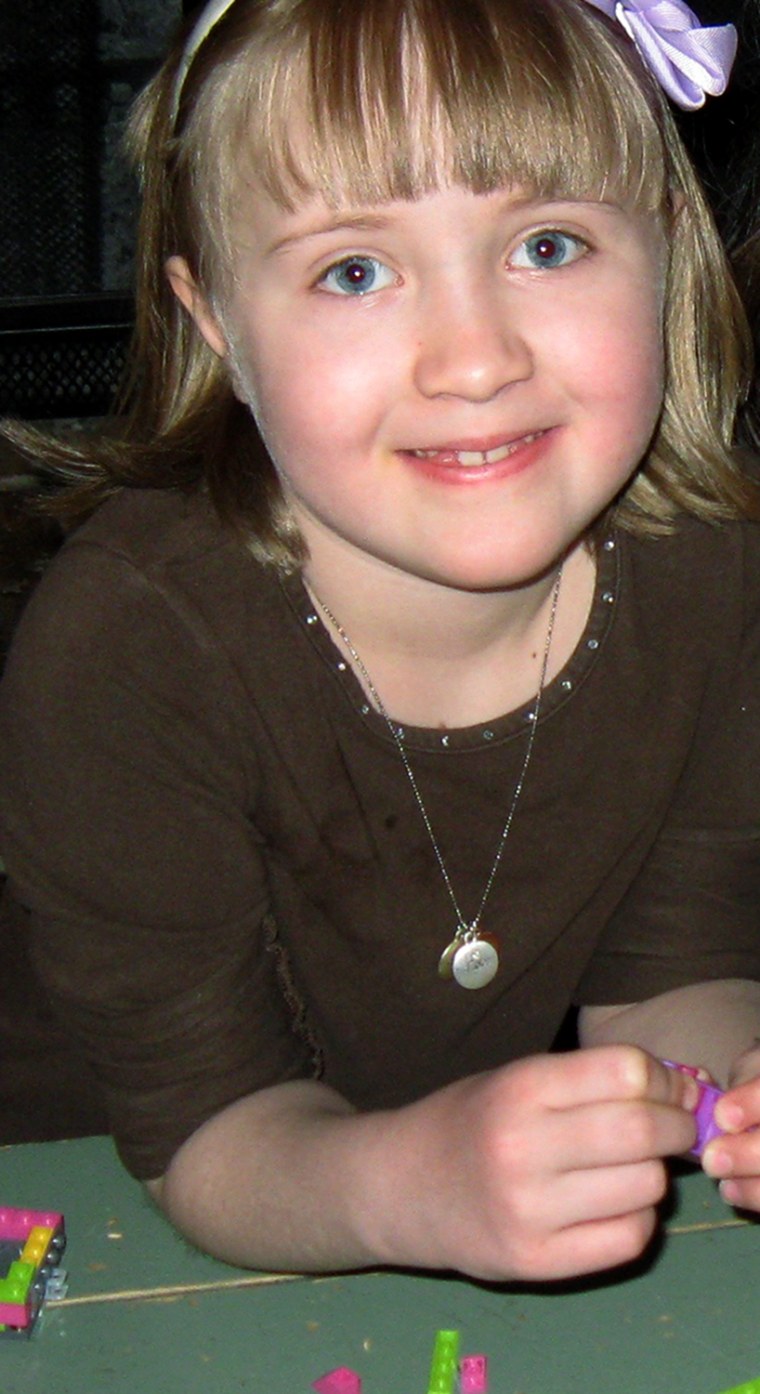 "She said, 'I want to help encourage other children, and I want to collect gifts for them,'" said her mother, Sherry Grubbs. "She really understands what a difference it makes to have that something that we may think is a small gift, but can really a make a huge difference in the ability to get through a tough medical procedure."
Last Friday, the fourth grader handed out LEGO sets to pediatric patients at the Fort Wayne, Indiana, hospital where she received her cancer treatments.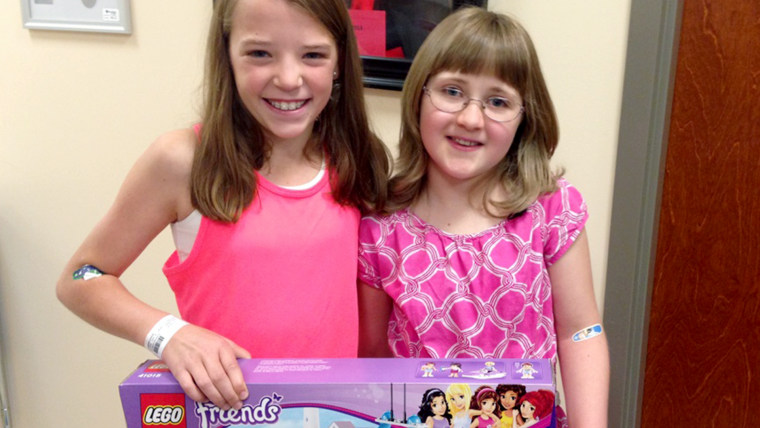 The LEGO sets were provided by Team JOEY, which provides the toys to hospital patients throughout Indiana. Abby also collected and steered her birthday donations to two other charities that help pediatric cancer patients: Kate's Kart, which provides free books, and Energized by Ebony, a new group that provides craft and activity bags.
Abby turns 10 on Friday, the day she is scheduled to return from Camp Watcha-Wanna-Do, which is designed for cancer patients and survivors. She has received support from numerous charities over the years, but the three she picked for her birthday have special meaning for her.
The LEGOs from Team JOEY, for example, provided an easy distraction on many occasions, her mother said. "They don't require a lot of energy to play with, but they keep kids occupied and their minds off of having to wait for the anesthesiologist or their blood drawn," Grubbs said.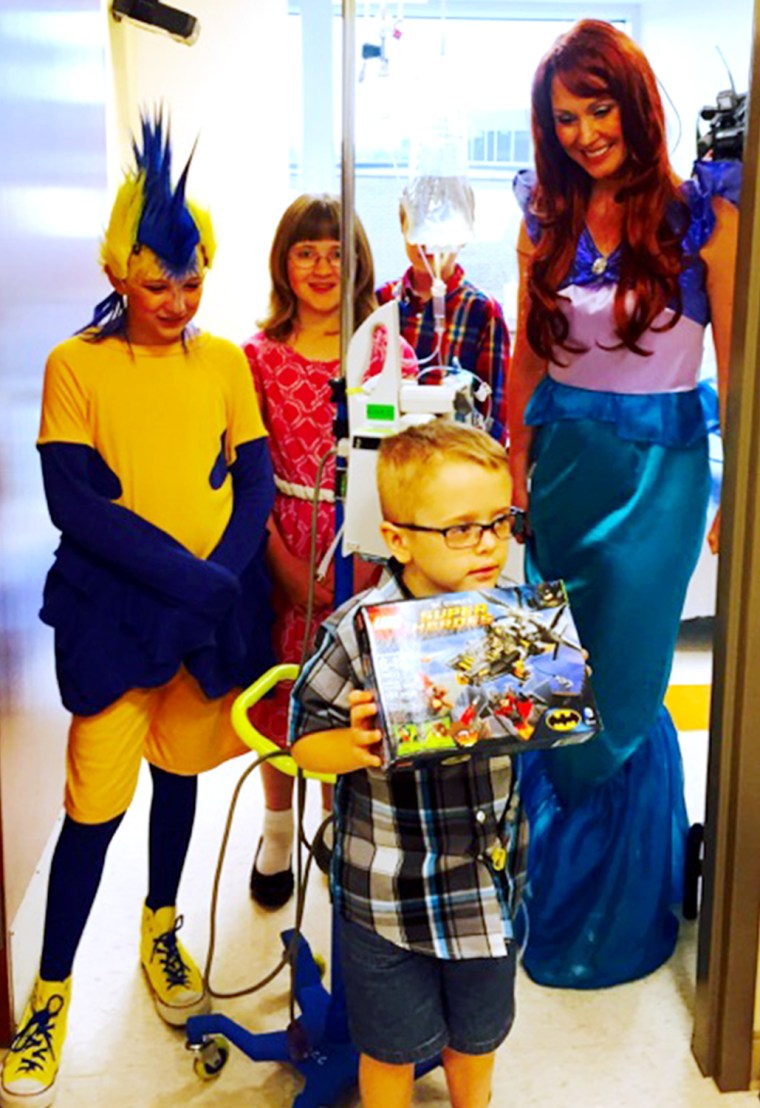 Kate's Kart helped build up Abby's personal library and always brought a smile to her face, her mother added. "She would jump out of bed and run to the cart every time they came. It was her favorite thing to have at clinic," she said.
And Energized by Ebony is named after a fellow patient Abby met at the hospital — the two girls were cabin mates last year at Camp Watcha-Wanna-Do. Ebony died 10 days after finishing camp, and the camp planted a tree in her memory on Monday.
Providing toys to other children has helped Abby not only cope with the difficulties of having cancer but also with having friends who are battling the disease.
"It's very healing for her to be able to bring joy to others," her mother said. "In the past, she's always found that choosing to have a joyful heart and pursuing kindness to others has helped her get through her treatments."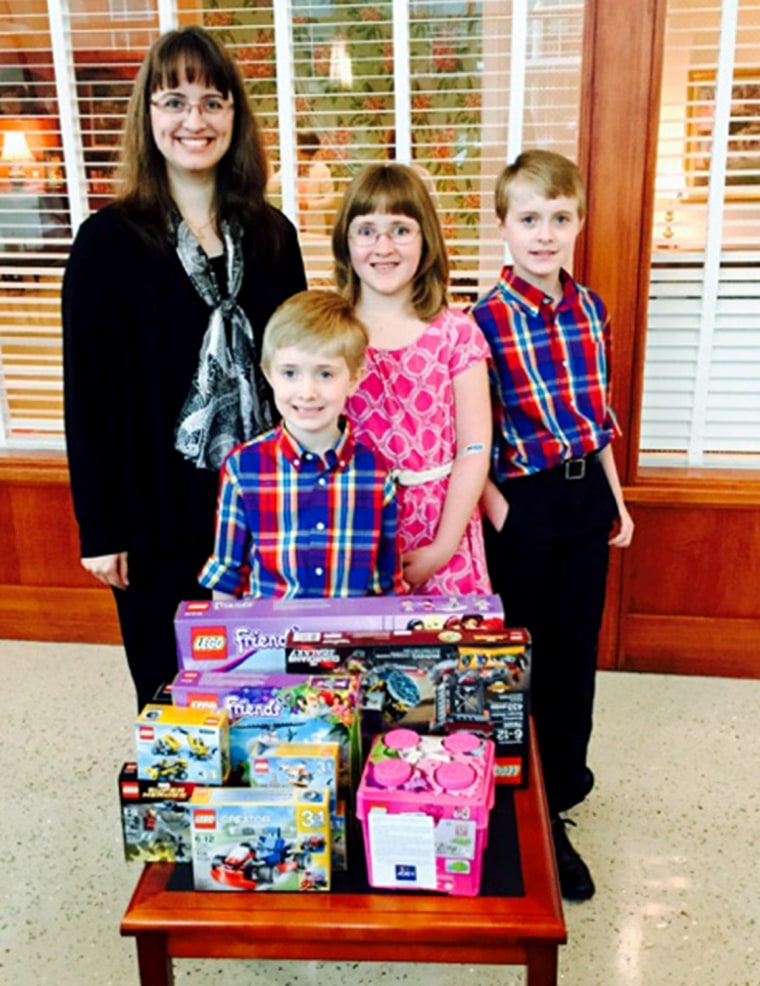 Abby finished her last treatment on April 8. A month later she was able to walk through the hospital, pulling a wagon full of LEGO gifts for patients. On the same day, she received normal lab results, giving her the final green light necessary to participate in all camp activities.
Kelly Canada, program director of Team JOEY, praised Abby's compassion.
"It's such an inspiration for a girl that's just turning 10 years old to want nothing more than to give back to others, rather than to receive birthday gifts from family and friends after going through two and a half years of cancer treatment," she said. "It would be great if this inspires others to start this pay-it-forward movement and look to see how they can help other people."
Follow TODAY.com writer Eun Kyung Kim on Twitter.