Justin Trudeau's son Hadrien might not be royal like Prince George, but that certainly doesn't detract from the 2-year-old's stately-like charm.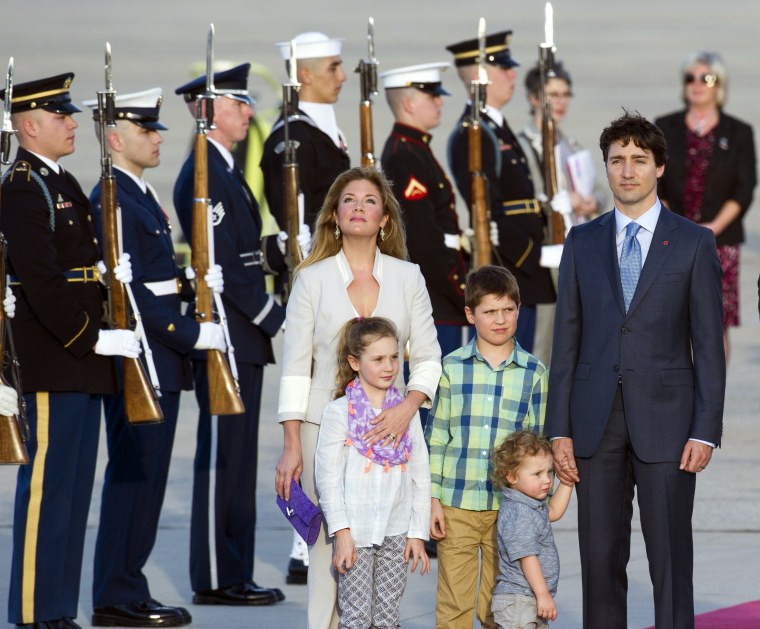 Canadian Prime Minster Justin Trudeau, 44, arrived in Washington, D.C. Wednesday for his first state visit to the capital (and to attend the first White House state dinner held for a leader of his country in 19 years). And accompanying him on the three-day visit, Trudeau brought along his wife, Sophie Grégoire-Trudeau, 40, his children, Xavier, 8, Ella-Grace, 7, and Hadrien.
RELATED: Liberal Justin Trudeau elected as Canada's new prime minister
Trudeau has garnered attention since he assumed office in November of last year for being an unusually good-looking world leader. But when Canada's first family landed stateside, it was little Hadrien who stole the show.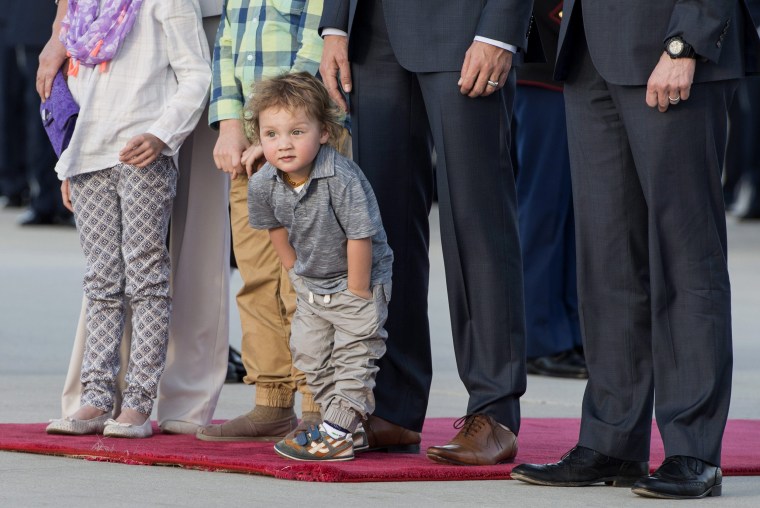 Upon exiting the plane, the cutie looked anxious to start his own little meet-and-greet with the fans waiting to shake hands with his father.
RELATED: Michelle Obama's Jason Wu dress steals the show at state dinner
But forget formality. When it was time to say hello to the crowd, the kid opted to give out friendlier high-fives.
Trudeau posted the photo of his son's adorably spirited act on Twitter. "Great to be in Washington, DC! Looking forward to meeting with POTUS & strengthening ties between our countries," he captioned the sweet moment."
It looks like we have a rising, pint-sized politician on our hands!