There's nothing like relaxing after a long, hard day, right? Settling in your cozy bed, kicking back and falling asleep. Aaah...
No cozy beds for these kids! TODAY Parents asked fans to post photos of their kids sleeping in funny places. Not only were the pictures over-the-top cute, but they also ask the important question: How can anyone possibly sleep like that?
Without further ado, here are the 15 funniest places kids have fallen asleep.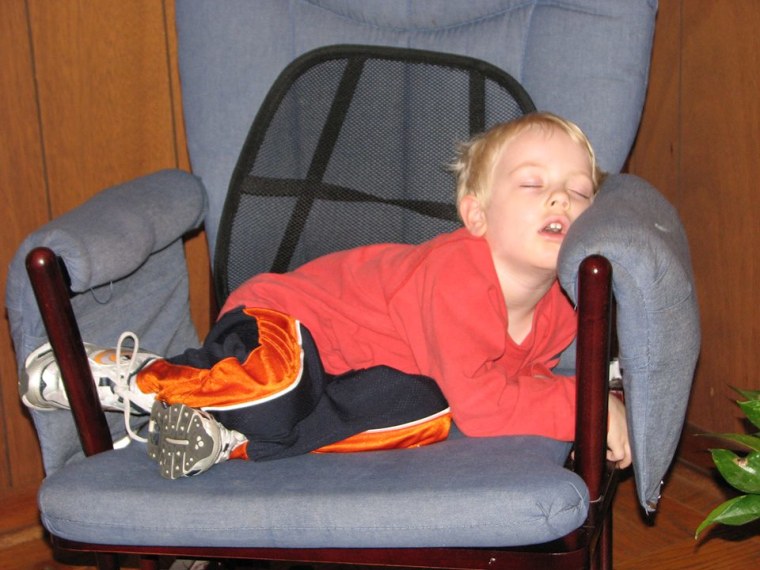 Why cuddle up in bed when you can cuddle up on a not-nearly-as-comfortable chair?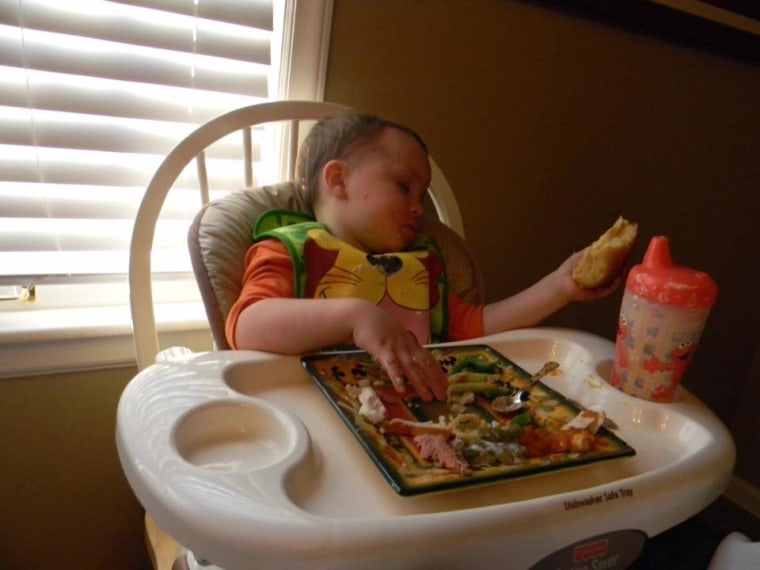 Little kids spend plenty of time in their highchairs, so it's only natural that they'd fall asleep there, too.
RELATED: Sleepy toddler can barely stay awake for his chocolate mousse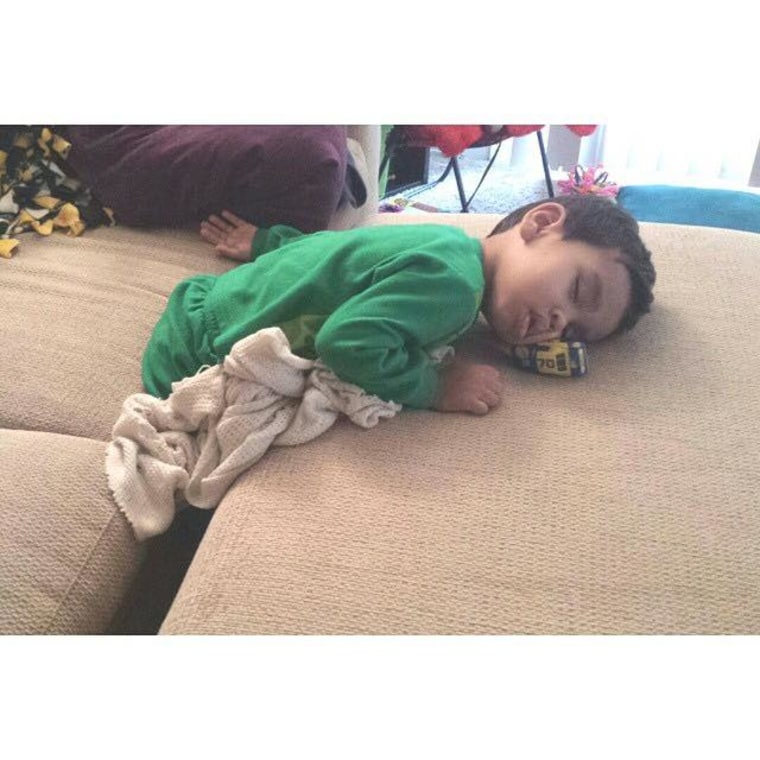 Maybe the couch is a fairly normal place to snooze, but these pics get a major boost from some odd sleep positions.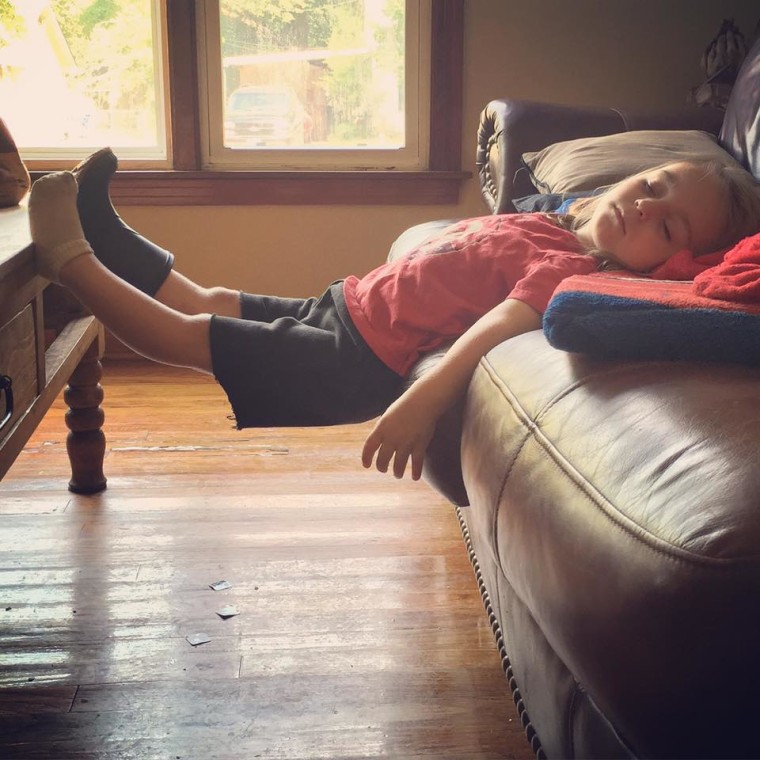 Bonus points for having only one boot on.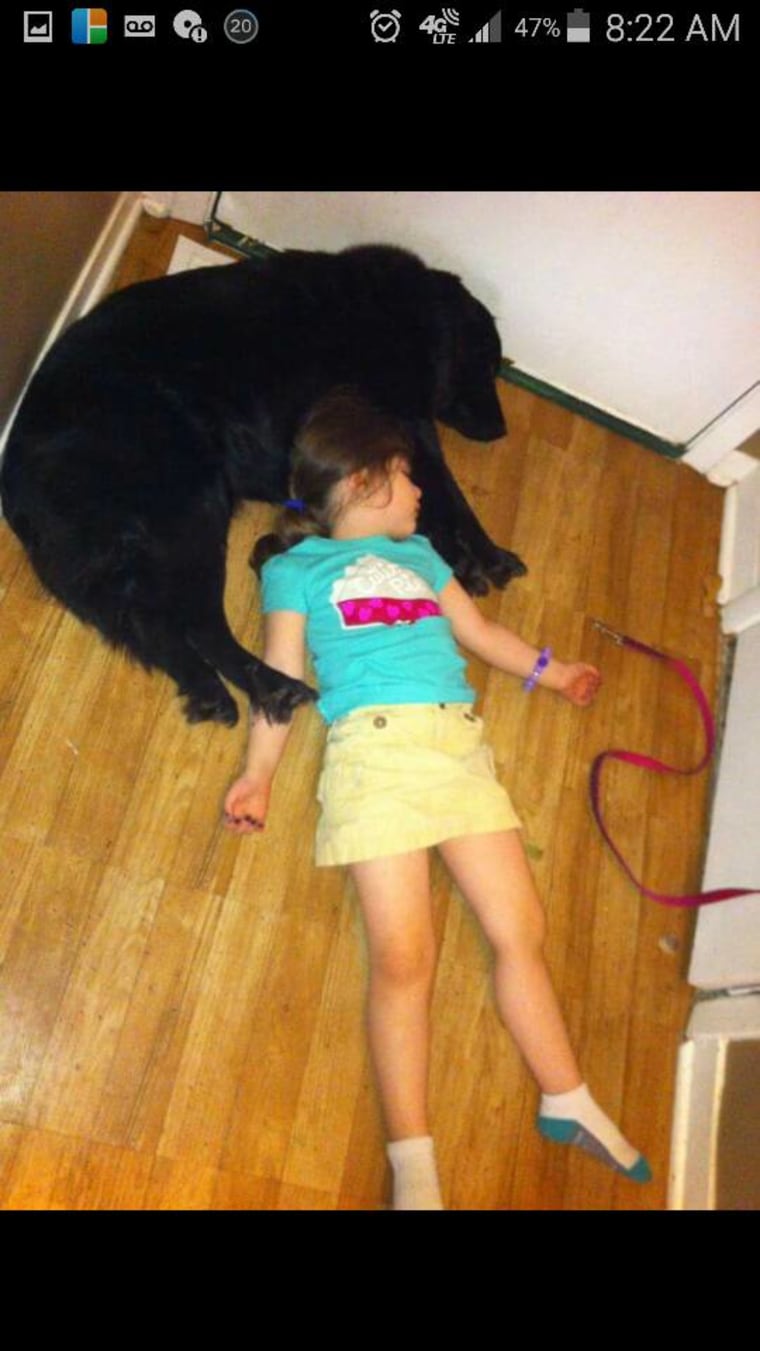 Maybe a blanket would make this more comfortable?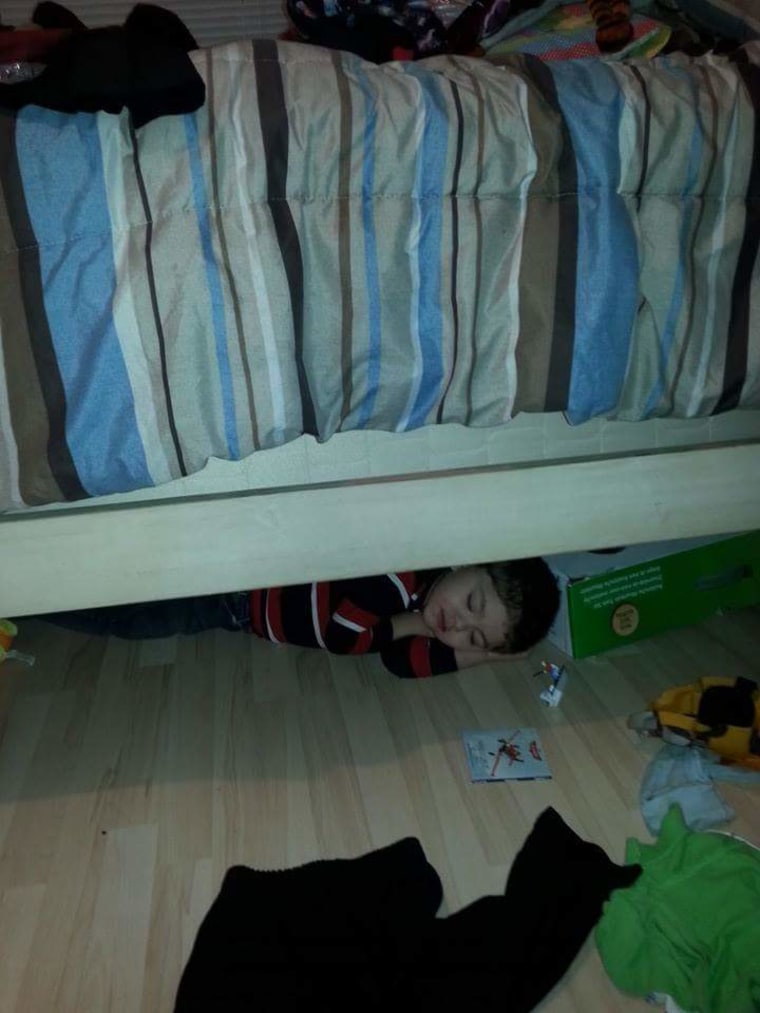 "All clear! No monsters under this bed!"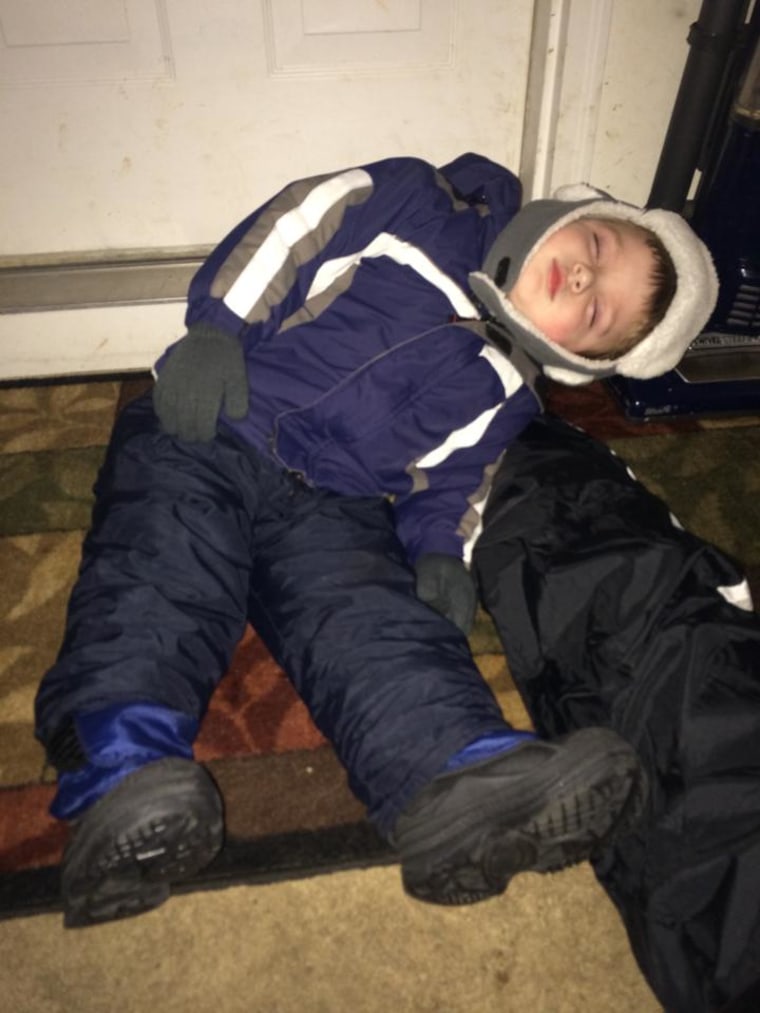 After a long day, there's nothing like getting home and falling asleep.
RELATED: Toddler adorably engineers a nap while riding a toy train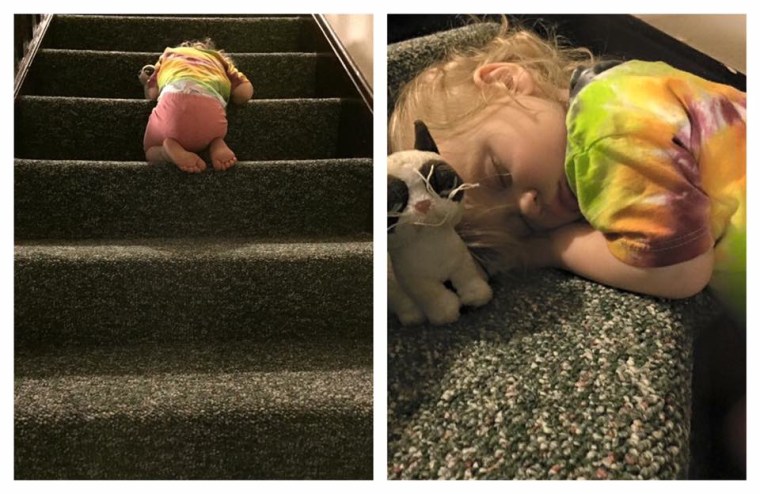 We fully understand this one. It's a long way up those stairs and sometimes sleep just gets the better of you.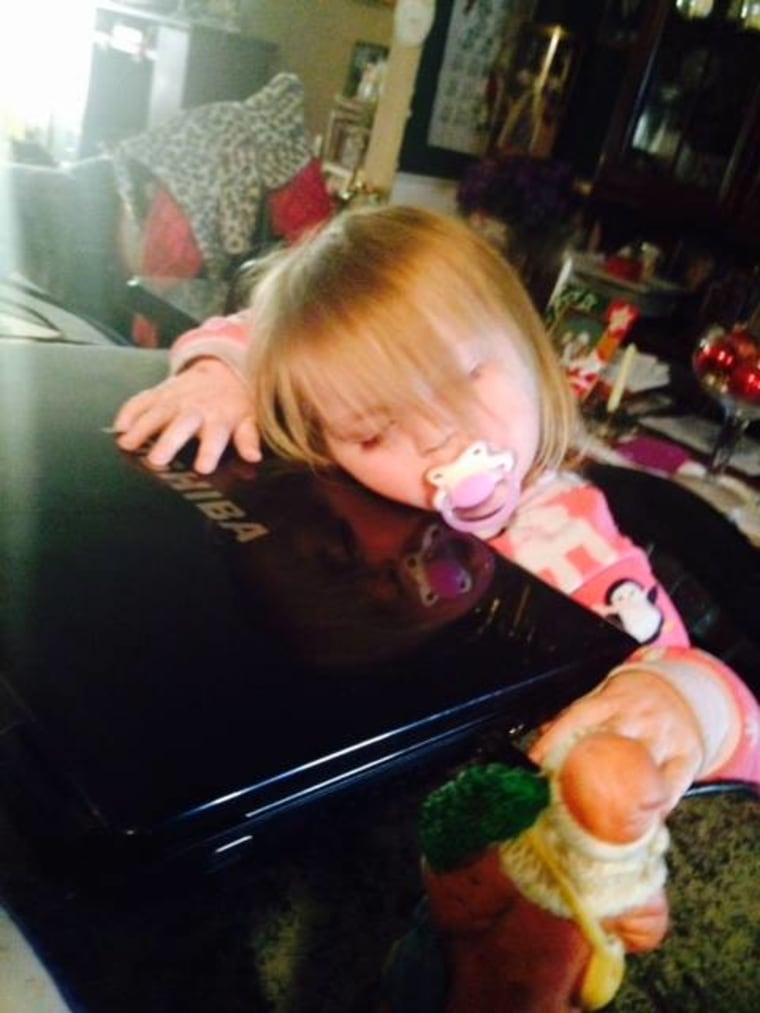 Looks like someone was crunching those numbers pretty hard.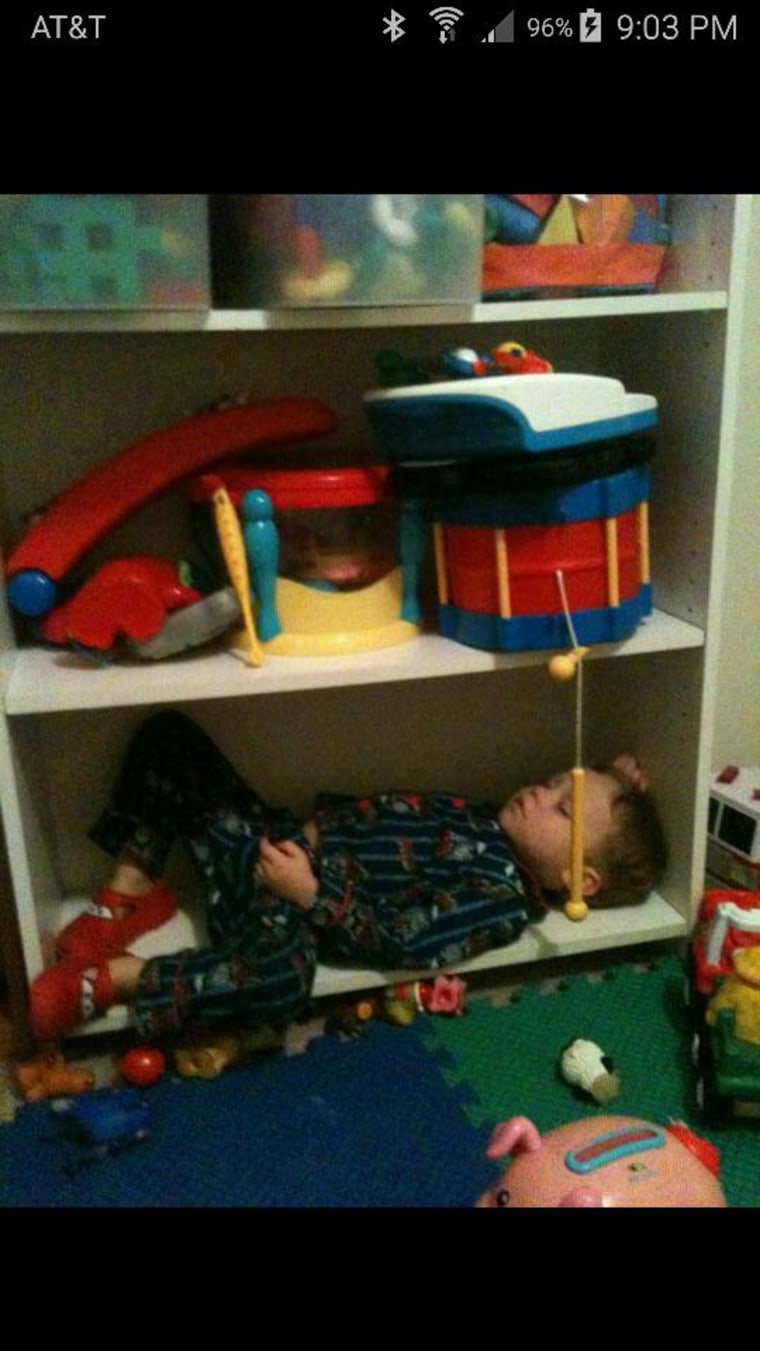 Playing with all those toys can be a real struggle.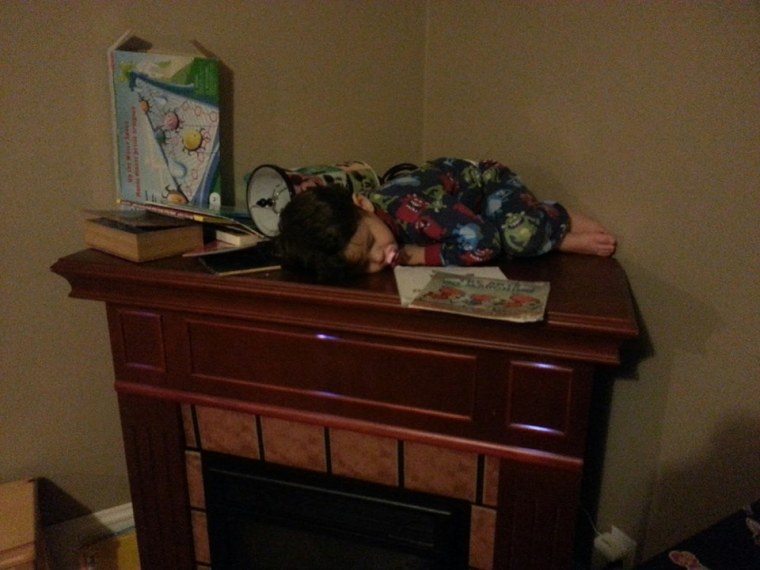 We'd like confirmation that the fireplace wasn't lit!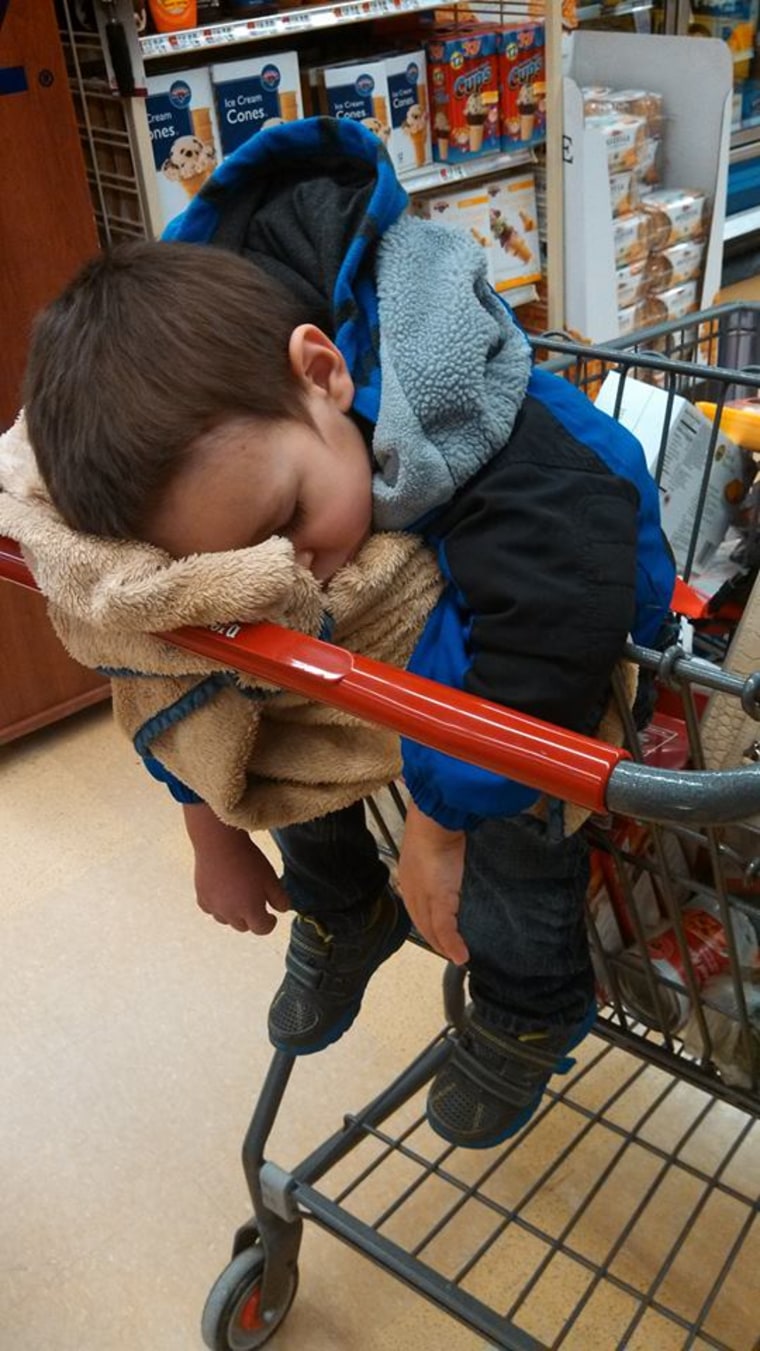 We hear trail mix makes for a great pillow.
RELATED: Go to sleep, little baby! 11 tips for sending kids off to la-la land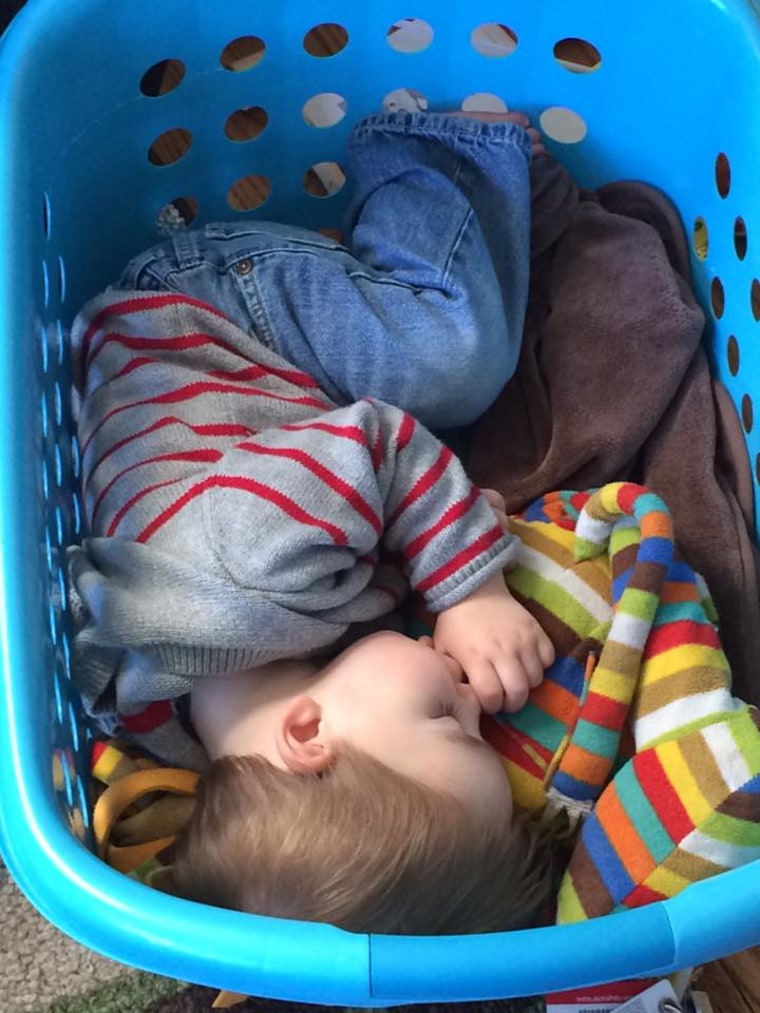 Let's hope these are clean clothes!
RELATED: Best-selling children's book claims to put your kids to sleep in minutes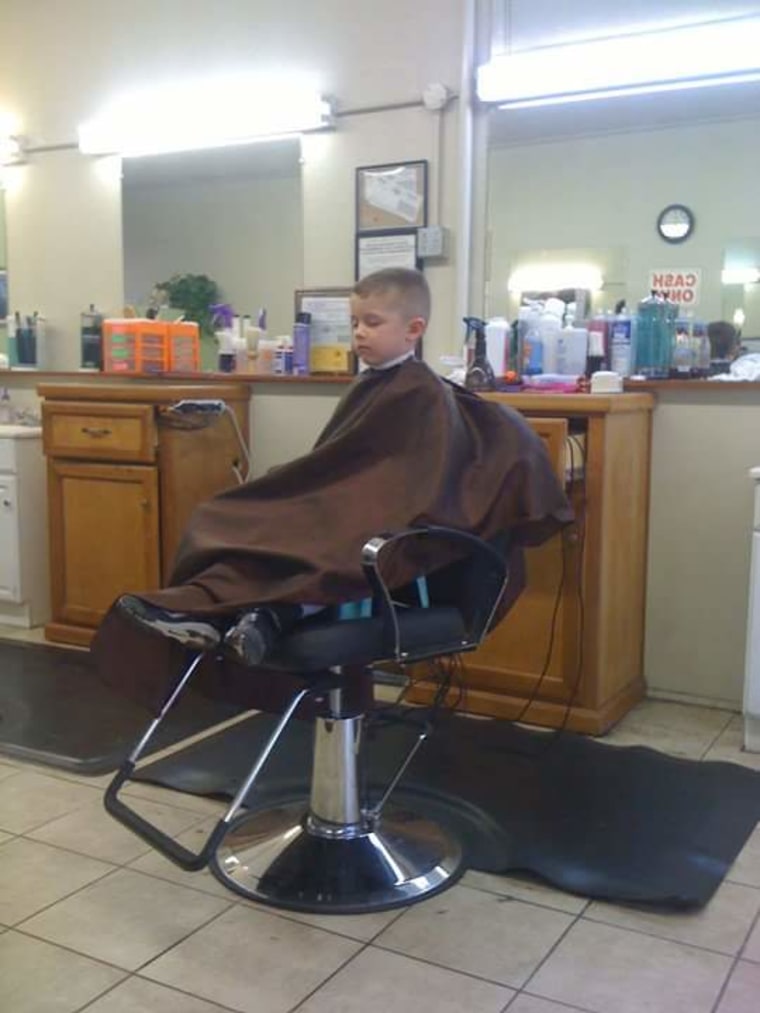 "I'm just going to grab a quick power nap while you cut my hair. If you don't mind."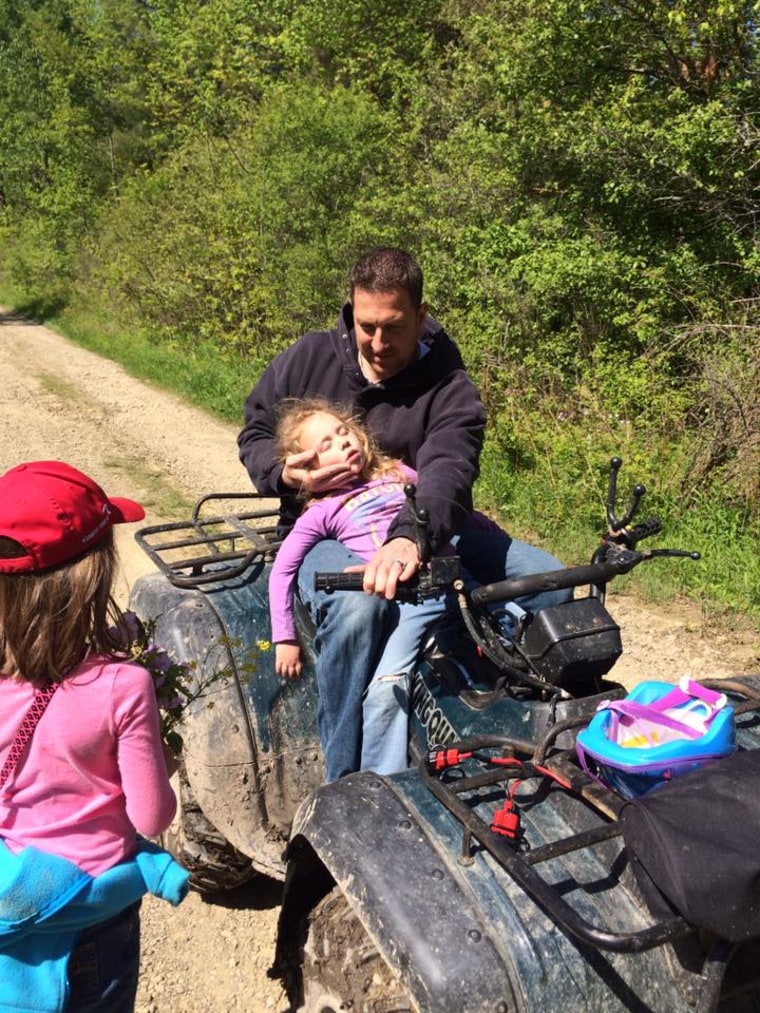 You need to be pretty hardcore to fall asleep at the wheel.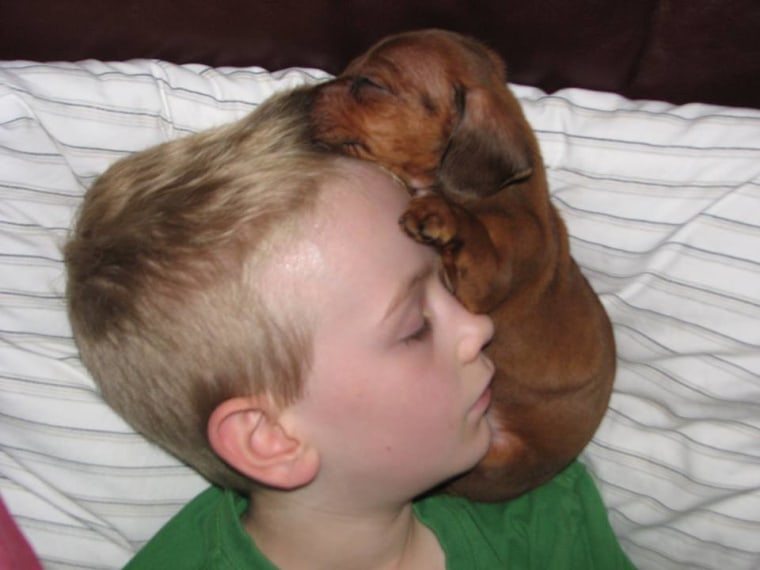 If you have a pic of your child sleeping in a funny place (or position) and think it measures up, share it in the comments here!