/ Source: TODAY Contributor
Before you know it, you'll be deep in diaper duty and all-nighters, so get in one last rendezvous while you can for the babymoon. For a week or just a few nights, forget about baby names and showers and focus on bringing sexy back. Here, our tips for the babymoon to fit your travel style:
Beach lover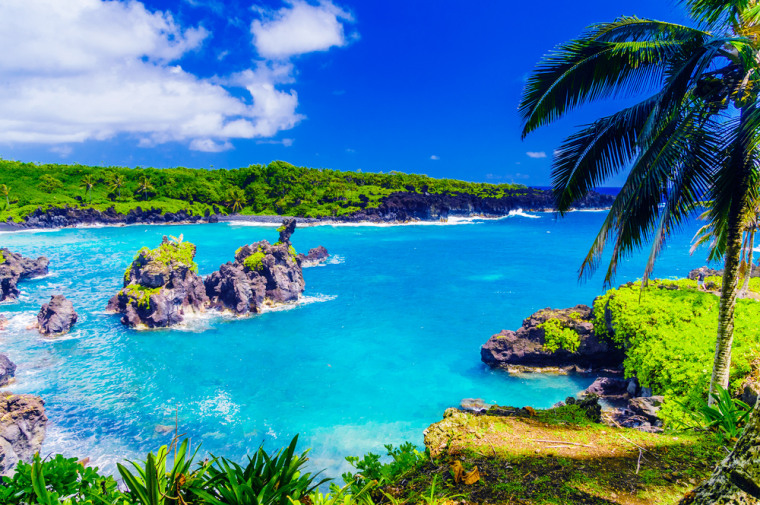 Escape to the beach for the three important R's of pregnancy—rest, relaxation, and rejuvenation. Florida and the Caribbean are two of the most popular destinations, but any beach that suits your travel interests is a great choice for sporting that new maternity swimsuit.
What to consider: There's nothing more romantic than taking a walk on the beach during the day or in the evening with a stunning sunset as your backdrop. Just don't forget the sunscreen—a pregnant woman's skin is usually more sensitive.
Where to go: Both the Naples Grande Beach Resort in Naples, Fla., and The Breakers Palm Beach in Palm Beach, Fla., are great options for easy-to-reach beach destinations. Kristy Hall, founder of Two and a Half Travelers, suggests renting a condominium at the Kiawah Island Golf Resort for a more affordable beach vacation. Hall also offers Santa Monica, Calif., as a destination for a moderately-priced beach getaway. "The beach is great, the pier and boardwalk are at your doorstep and you're close enough to L.A. for dinner," she says.
Insider tip: Enjoying the peace and tranquility of sugar-white sand, crystal clear waters and a warm, balmy climate is great for you—and baby, too. The sun is rich in vitamin D; and a British study recently showed that children whose moms were vitamin D deficient had lower-than-normal bone mass.
RELATED: Wanna get pregnant? A baby-making vacation just may be the trick
Nature seeker
Spark some romance by cozying up to your partner in front of a toasty fire. In the summer, mountain resorts offer a host of outdoor activities even pregnant women can enjoy, such as swimming and nature walks.
What to consider: Be sure to ask your doctor if it's safe for you to travel to a high altitude destination, which is often remote from medical care in an emergency. "Remember to drink lots of fluids to avoid dehydration," says family physician Karen Shulman. Also, pregnancy often causes shortness of breath, so if you're not used to being at a high altitude where there's less oxygen in the air, shortness of breath may be even more apparent. Conservative advice for pregnant women is to avoid altitudes above 8,000 feet. Pack lots of clothes that layer well—a pregnant woman's fluctuating hormones may cause hot flashes or other body temperature changes.
Where to go: The Topnotch Resort and Spa in Stowe, Vermont, offers prenatal massages as well as side-by-side couple's massages in a special couple's suite with its own fireplace. The Fairmont Chateau Whistler is a great choice for alpine bliss, where couples can enjoy a delicious fondue dinner and sleigh ride and then go shopping in Whistler Village. Hall recommends the Firelite Lodge in North Lake Tahoe as an affordable mountain getaway, which features spectacular views of Lake Tahoe and a complimentary breakfast including hot waffles, cereal and fruit.
Insider tip: According to the American Journal of Obstetrics and Gynecology, children of exercising pregnant women are more intelligent than their peers and their moms enjoy a quicker recovery, fewer complications and easier deliveries.
City slicker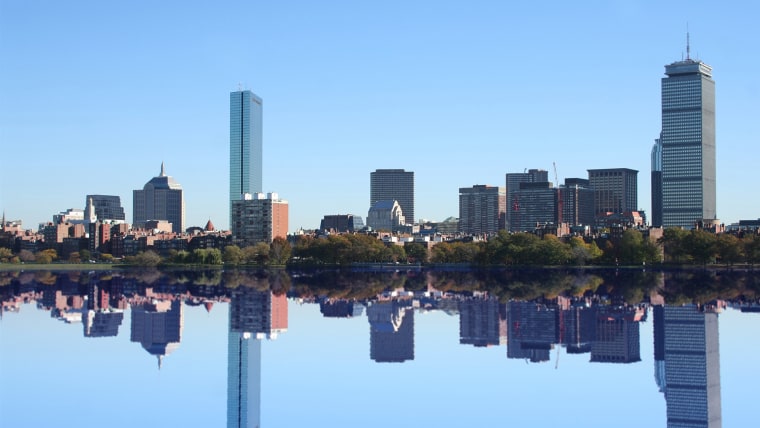 If you're up for a good deal of walking, then a city escape may be the way to go. Gourmet restaurants and an abundance of baby boutiques make an urban babymoon appealing for many pregnant women.
What to consider: Book this trip for a time when your energy is at its peak—usually during the second trimester. It will make the sightseeing, nightlife and dining parts of your trip more fun for both you and your partner. Just be sure to pack comfortable clothes and shoes.
Where to go: Mandarin Oriental hotels in New York, Washington D.C., Miami and Boston all have world-class spas and include prenatal massages on their spa menu. For a more budget-style romantic getaway, consider New Orleans. "The city is full of nice bed and breakfasts, great food, trolley rides and fun walking tours," says Hall.
Insider tip: Indulge in a Great Expectations massage at a Bliss Spa when visiting any of the W Hotels in New York, San Francisco, Chicago, Los Angeles, Dallas and Atlanta. This special prenatal massage combines Mama Mio products to help relieve tired muscles, tension, swelling, itchy skin and sluggish circulation.
Spa enthusiast
Your days of selfish pampering may be numbered. Find the ultimate relaxation and rejuvenation experience at a destination spa.
What to consider: Remember that many spas will not perform massage therapies for women in their first trimester.
Where to go: For a seriously luxurious experience, Canyon Ranch, located in Tuscon, Ariz., Lenox, Mass., and Miami Beach, Fla., and Miraval Resort, also located in Tuscon, Ariz., are both known for their gorgeous settings and inspirational programs for healthy living.
You'll find more intimate, charming accommodations at the Hotel Healdsburg in Sonoma County, Calif. There you'll find Barefoot & Pregnant spa services, a true sanctuary offering babymoon packages, prenatal information, shopping and spa services for expectant mothers in any stage of pregnancy. The Belly Bliss "belly facial" is a great way to moisturize your burgeoning bump. The Lasting Impression Belly Cast is also popular—and a perfect treatment to preserve the memory of your pregnant belly. For a real romantic treat, try the romance package with your spouse, complete with a couple's soak, side-by-side massage, sparkling wine (for him) and chocolates.
The Hyatt Grand Champions Resort in Indian Wells, Calif., is a perfect starting point to explore the desert and mountains of the area. Moms to be can enjoy a pregnancy massage while dads to be can relax in the sunshine, enjoy the championship golf courses, or indulge in a spa treatment, such as an athlete's massage or a gentleman's facial.
Insider tip: "A less expensive idea for a spa vacation is to choose a resort where spa services are offered a la carte," says Kristy Hall. Sedona's New Day Spa in Sedona, Ariz., offers these types of services.
RELATED: Should parents vacation without the kids?
Cruise aficionado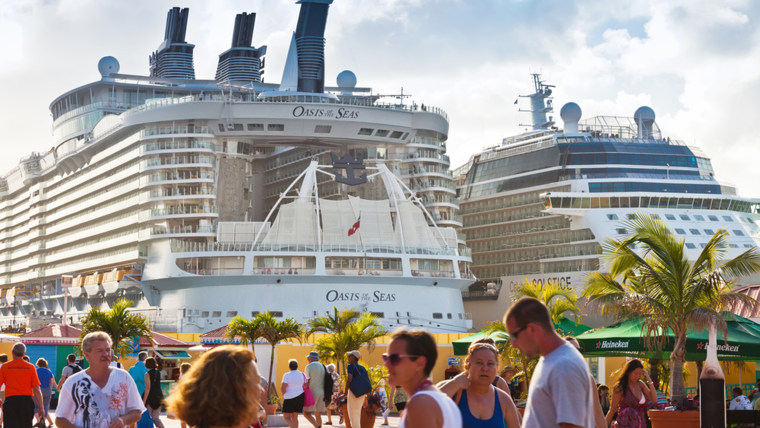 If you're looking to unplug from your everyday chores (note: no cleaning or cooking!), then cruising is a great idea. Many ships offer romantic balcony accommodations, which allow spectacular views of dramatic seaside and tropical scenery.
What to consider: The best time to board a cruise ship is during the second trimester, after the nausea phase has ended but before the aches and pains of the third trimester mount. You might even want to pack some over-the-counter anti-nausea Dramamine. (Of course, check with your doctor before taking any medication.)
Where to go: For the ultimate mother-to-be pampering, cruise expert Linda Allen recommends the seven-day Celebrity Solstice cruise. "It's over the top wonderful," she says, noting that the Solstice has special AquaClass cabins that feature healthy cuisine and include many spa amenities. The ship is also more adult-oriented than many other ships—a stark contrast to the Disney Cruises that may be in your future. For a shorter, four-or five-night cruise, Allen recommends the Celebrity Century which is equally relaxing (and not quite as pricey).
Insider tip: Remember that most cruise ships have a strict policy that doesn't allow women who are more than 24 weeks pregnant to travel because there are no neonatal facilities on board. So check with the cruise's customer service—and your own doctor—before booking.
Gaming fan
Looking for a babymoon filled with action and excitement? Consider a gaming haven like Las Vegas or Atlantic City.
What to consider: Learn a new game with your partner or play your favorites. Enjoy fine dining in one of the many restaurants or visit the spa.
Where to go: In Atlantic City, you'll find prenatal massages at the Toccare Spa at the Borgata and the bluemercury spa at the Tropicana. In Las Vegas, the Paris Las Vegas and the Bellagio both offer 50-minute soothing massages for expectant mothers.
Insider tip: Treasure Island in Las Vegas offers wonderful accommodations at a good value. The hotel's Oleksandra Spa includes prenatal massage on its spa menu.
RELATED: The 16 best places to go on vacation with a baby or toddler
Close-to-home traveler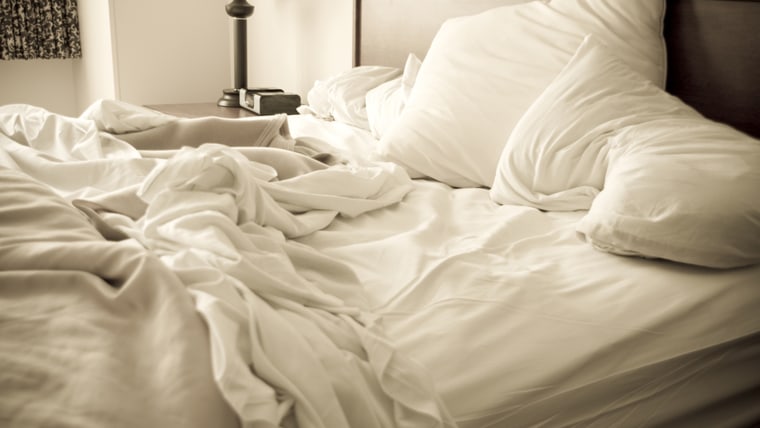 Lisa Petrocelli, owner of Babymoon Guide, a babymoon planning resource, has noticed more couples opting for local, closer-to-home trips instead of beach trips which used to be the predominant choice. "People are taking shorter trips and aren't spending as much money," she says.
What to consider: Staycations are a great way to save money, spend time together and help the local economy. Even at home, you can disconnect from work and everyday responsibilities as though you were on vacation.
Where to go: Make time for day trips, movies, books, shopping, sporting events, museums, restaurants and breakfast in bed. Be a tourist in your own hometown!
Insider tip: Treat the staycation like a traditional vacation if possible. Give yourself a start and end date and try to unplug as much as possible from daily chores.
A version of this story originally appeared on iVillage.