Before she returned to a Monaco court for a hearing Monday in her marathon child-custody dispute, actress Kelly Rutherford struck a defiant tone. "There is no way I am not going to fight to get my children back," she told Vanity Fair.
But child custody experts say Rutherford should leave her combative statements at the courthouse door, and adopt a more conciliatory posture as she seeks more time with her 8-year-old son, Hermes, and 6-year-old daughter, Helena.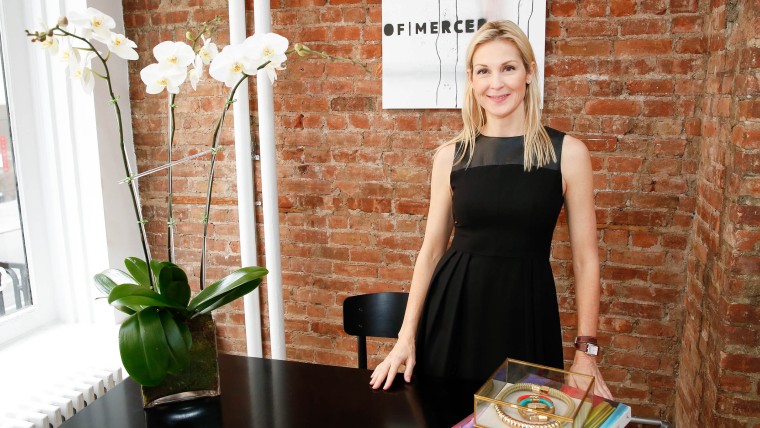 Both have been living in Monaco with their dad, German businessman Daniel Giersch, and Kelly has been on the defensive (legally, at least) since she kept them in New York this summer despite an agreement to return them to their father.
"You never win this kind of case by being negative," said James McLaren, president of the American Academy of Matrimonial Lawyers, who practices at McLaren & Lee in Columbia, South Carolina. McLaren compared the risk of going negative in a child custody case to that in a political campaign: alienating the constituency you need to win. Rutherford, he said, "needs to be positive, and ask the judge what she can do to improve the situation and make this work."
But after she was forced to return her children to their dad this summer, Rutherford is probably a little bit less inclined to depend on the kindness of judicial strangers. Nonetheless, experts say that courts want children to maintain close ties to both parents, and that Rutherford's best bet for increased time with her son and daughter lies in convincing a judge that she will henceforth obey the rules.
RELATED: Kelly Rutherford should go on 'apology tour' in custody dispute, says legal analyst
"The judge may not be that restrictive if [Rutherford] offers proper guarantees that she will not reabduct the children," said Charlotte Butruille-Cardew, a Paris- and London-based international family lawyer. (Neither she nor McLaren is involved in the case.) She added, "The children should be allowed to visit the U.S."
A small silver lining in Rutherford's case: she could be awarded visits during the summer and also school holidays, which are more plentiful in Europe than in the States.
Of course, visitation is not custody, and the latter is Rutherford's completely understandable goal. But the odds of persuading a judge in Monaco to send her children back to the U.S. are not high. Says McLaren: "If you go to another jurisdiction and tell the judge his country is bad, that is not a position calculated to win."
Lisa Green is an MSNBC legal analyst and author of "On Your Case: A Comprehensive, Compassionate (and Only Slightly Bossy) Legal Guide for Every Stage of a Woman's Life."