The Virginia mom who became an Internet sensation when she found out her daughter-in-law was pregnant thanks to a literal bun in the oven has something new to scream about: She's a grandmother.
You may remember Lee Kreps from this summer's viral video in which her son instructs her to look for a surprise birthday present in the kitchen. She finally opens the oven, notices a glazed cinnamon pastry inside and realizes it's her family's way of telling her a baby is on its way.
"It's a bun in the oven!" she screams, looks around wild-eyed and hugs Lynn Kreps, her pregnant daughter-in-law. The video, which has been viewed almost 800,000 times on YouTube and was an Orange Room Awards candidate, was taken in June and six months later, the "bun" is a healthy baby girl.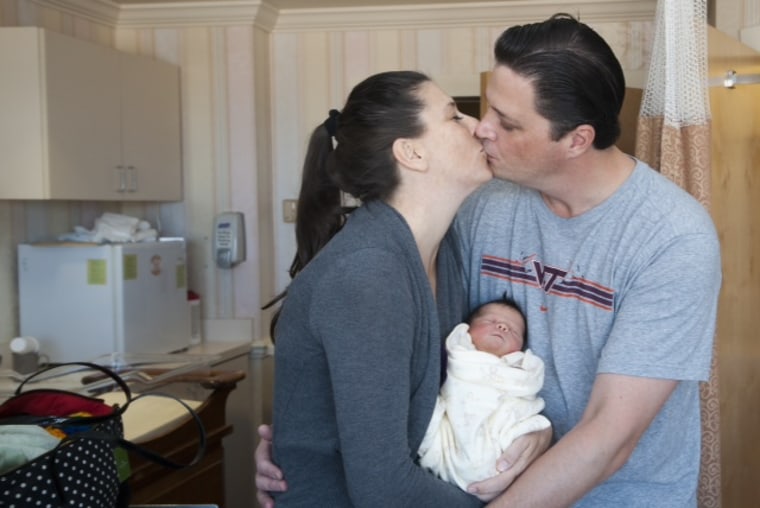 Carlin Elise Kreps was born Dec. 7, weighing 8 lbs. 7 oz. Just before the girl's birth, "Momma Lee" was still "all aflutter," the parents, Lynn and Sean Kreps of Palm City, Fla., said in another video on their YouTube channel. This is her second grandchild but first granddaughter and she is "absolutely thrilled," though she hasn't been able to see the baby in person yet because she has had the flu, Lynn Kreps told TODAY Moms.
"We will definitely be filming her reaction as she sees her for the first time," Kreps said.
"She is still a bit disbelieving when we tell her how many people loved watching her online and most often responds saying, 'This is just incredible!' She particularly loves hearing the positive comments people have left on our YouTube channel, especially from fellow grandparents."
The Kreps decided to wait until the baby's birth to find out its sex and when they told Momma Lee it was a girl, she burst into tears, said Lynn Kreps, a first-time mom. She calls the baby her "best Christmas present ever."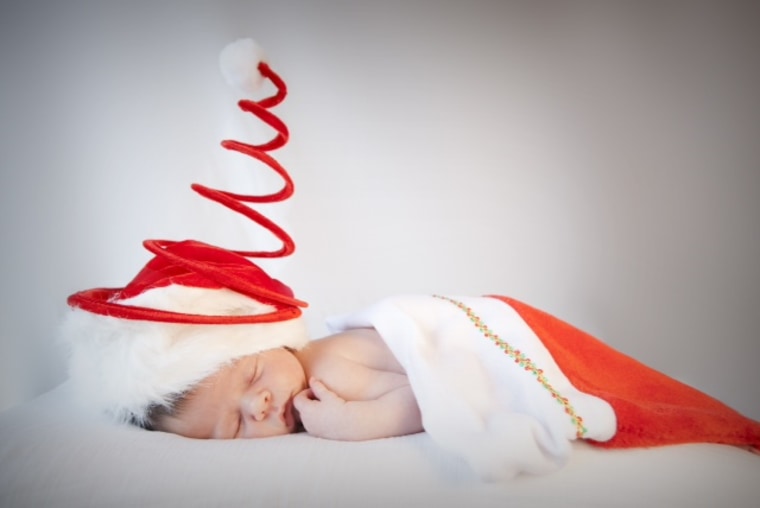 The couple's sense of humor continues beyond pastry pregnancy puns. The baby's sex may have been a surprise, but the Kreps quipped that they didn't have a hard time picking out a theme for the newborn's room. Since both mom and dad are tall, they're going with giraffe décor.
Meanwhile, they're contemplating creative ways they might announce any future baby arrivals.
"I'm sure we will do something fun the next time around. After all, there are still plenty of pregnancy euphemisms left to use," Kreps said.